Advanced Endoscopy Fellowship Program
The Advanced Endoscopy Fellowship (AEF) at the Medical College of Wisconsin is a one-year program designed to equip fellows with the acumen and clinical skills to develop into experts in the care of patients with complex endoscopic and pancreaticobiliary problems. 
Program Overview
Over the course of the fellowship, the trainee will be exposed to most areas of advanced endoscopy with the exception of submucosal dissection and primary bariatric therapies. The trainee should expect to have extensive hands-on experience under the supervision of five faculty members. The trainee's salary is supported by the Clement J. Zablocki VA Medical Center (VAMC), and therefore, he/she will act as the supervising faculty for general GI endoscopy at the VAMC one and a half days per week.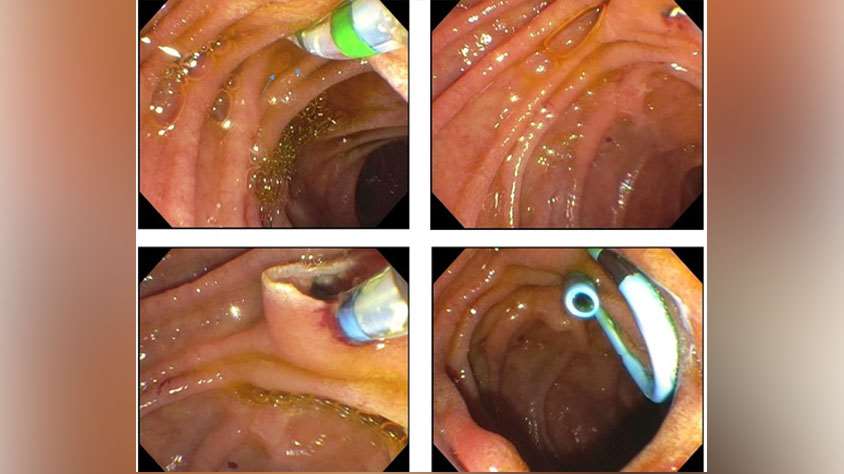 Training and Responsibilities
Endoscopic Training
Endoscopic Training
Our faculty have expertise in a wide variety of endoscopic techniques and procedures. The trainee should expect to receive hands-on experience in several procedures and techniques including routine and complex ERCP (e.g. cholangioscopy, pancreatoscopy, hilar biliary obstruction, lithotripsy, ampullectomy), diagnostic EUS, interventional EUS (including transmural drainage of pancreatic fluid collections, celiac ganglion block/lysis, EUS-guided biliary access and drainage, EUS-guided gastroenterostomy), complex mucosal resection of large colorectal polyps (techniques include conventional, cold, underwater, and precut EMR), enteral stenting, management of leaks and fistulae, endoscopic eradication therapy for Barrett's esophagus (EMR, RFA), and deep small bowel enteroscopy (single balloon only).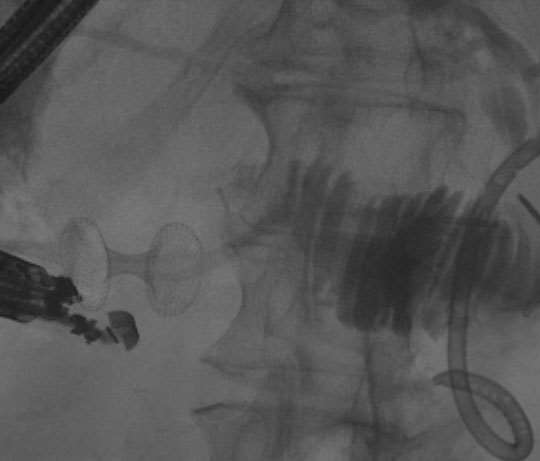 Other Clinical Responsibilities
Other Clinical Responsibilities
In addition to advanced endoscopic training, other clinical responsibilities include the following: one half-day of supervised outpatient clinic (primarily managing patients with pancreaticobiliary and endoscopic problems), ad hoc staffing of patients with fellows and residents on the inpatient pancreaticobiliary consult service, supervision of gastroenterology fellows during general endoscopy procedures, and participating in the general GI faculty call rotation (typically 4 weeks annually). The AEF at MCW emphasizes a multidisciplinary approach for many of the patients encountered during this training program. The trainee will interact frequently with providers from other disciplines, including surgical oncology and interventional radiology, as well as participate in a weekly multidisciplinary pancreaticobiliary conference.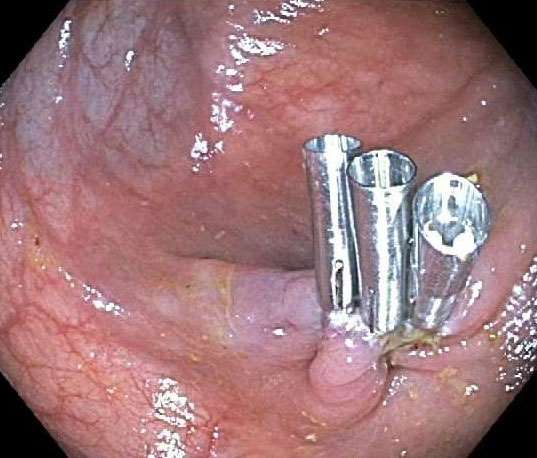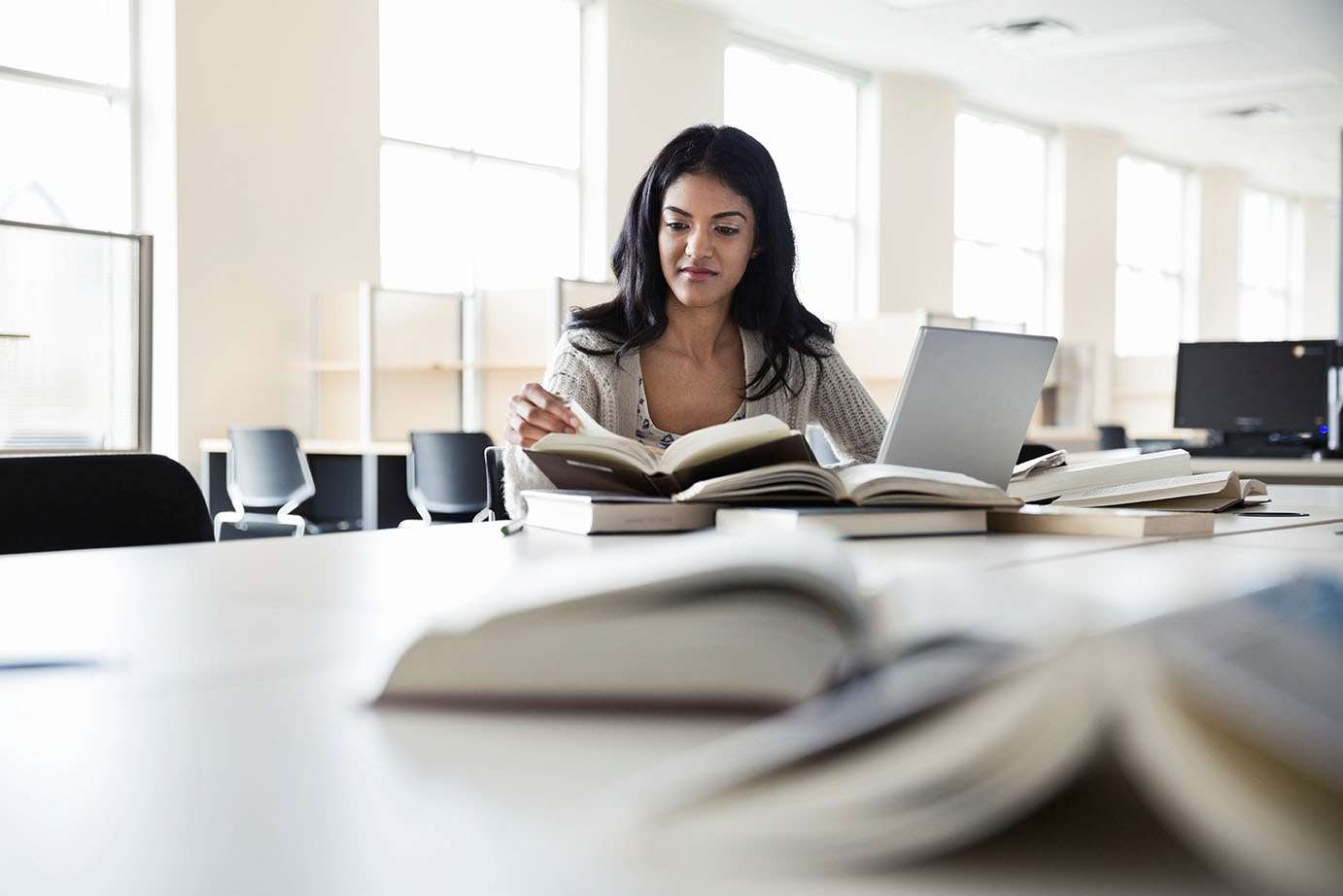 Research
Research and discovery are important aspects of an academic advanced endoscopy training program. The trainee is expected to conduct his/her own research project(s), from IRB submission to publication, under the mentorship of the AEF faculty. Prior to the start of the fellowship, a faculty member will contact the trainee to gauge areas of interest and begin to formulate a research plan for the year. The faculty will make every effort to support research endeavors of interest to the trainee instead of imposing projects upon him/her. It is the expectation that the trainee will present his/her research at national meetings and ultimately, all completed work will be submitted for publication in peer-reviewed journals. Additionally, the fellow will gain experience enrolling patients in several ongoing multicenter clinical trials. Protected time will be provided for academic development. The trainee will have one half day per week of protected time to support academic pursuits.
Faculty
The trainee will work under the supervision of five faculty members in the section advanced endoscopy. Faculty members have a wide array of clinical and research expertise, affording the trainee a diverse group of mentors.
Reasons to live in Milwaukee
Milwaukee is a one-of-a-kind city with a vibrant and diverse culture, this charming, yet metropolitan must-see is just 90 minutes north of Chicago and nestled on the coast of Lake Michigan. Whether you're catching a show at Summerfest, the world's largest music festival, immersing yourself in the old world charm of the Historic Third Ward or taking in the sights and sounds of one of the many cafés, beer gardens or restaurants that line the city's riverbank and shoreline, Milwaukee never disappoints. Find out why MCW residents and fellows take pride in calling Milwaukee home.
View Information about our Alumni
Advanced Endoscopy Fellowship Program Alumni
Joseph Merril, MD | 2010 to 2011
Position Accepted After Fellowship: Intermountain Healthcare, Salt Lake City, UT
Rose Danielson, MD | 2011-2012
Position Accepted After Fellowship: Montana Medical Center
Sahibzada Latif, MD | 2012-2013
Position Accepted After Fellowship: Carle Foundation Hospital, Urbana, IL
Kathryn Byrne, MD | 2013-2014
Position Accepted After Fellowship: University of Utah Medical Center, Salt Lake City, UT
Darren Ballard, MD | 2014-2015
Position Accepted After Fellowship: Medical College of Wisconsin, Milwaukee, WI
Ahmed Bolkhir, MD | 2015-2016
Position Accepted After Fellowship: Oklahoma University Medical Center, Oklahoma City, OK
Sebastian Strobel, MD | 2016-2017
Position Accepted After Fellowship: Ohio State University Wexner Medical Center, Columbus, OH
Mina Elnemr, MD | 2017-2018
Position Accepted After Fellowship: Bronson Healthcare, Kalamazoo, MI
Philip Chisholm, MD | 2018-2019
Position Accepted After Fellowship: Medical College of Wisconsin, Milwaukee, WI
Vikram Kanagala, MD | 2019-2020
Position Accepted After Fellowship: Medical College of Wisconsin & Zablocki VA Medical Center, Milwaukee, WI
Farhan Quader, MD | 2020 to 2021
Position Accepted After Fellowship: NorthShore University Health System. Evanston, IL
Advanced Endoscopy Fellowship Program Contact Information