Neurodegenerative & Memory Disorders Research
Program History
The Dementia Program at MCW was established by Dr. Piero Antuono in 1985. This program initiated comprehensive diagnostic, follow-up, and research services through its Memory Disorders Clinic, the Brain Autopsy Program, and a variety of research study protocols. Collaborations across clinician-scientists, clinicians, and basic scientists facilitated the success of a variety of NIH-funded projects including the Alzheimer's Disease Connectome Project and MR spectroscopy studies in Alzheimer's Disease (AD) and Frontal Lobe Dementia. The Program's physicians and nurses participated in the Nun Study, a collaborative project with the University of Kentucky to determine early life risk factors for dementia.
The current MCW Memory Disorders Program, directed by Dr. Malgorzata Franczak, carries on this work. Our Memory Disorders Clinics serve approximately 1000 new and/or established patients annually. There are two multi-disciplinary clinics serving Froedtert Hospital and the Clement J. Zablocki VA Medical Center with a referral area of most of Wisconsin, the western part of the Upper Peninsula of Michigan, Iowa, and northern Illinois. The current multidisciplinary team includes three behavioral neurologists, two nurse practitioners, a team of neuropsychologists, a medical social worker, psychiatry residents, and several nurses who specialize in dementia care as well as four research study coordinators. The Memory Disorders Clinics provide educational opportunities for the community and for physicians through local workshops and seminars as well as presentations at national and international conferences. Specialized training in clinical care for dementia is also provided for geriatricians, neurologists, psychiatry and neuropsychology residents, and medical students. Since 1985 we have been involved in clinical trials for patients with mild cognitive impairment (MCI) and Alzheimer's Disease. We continue to be very active in bringing new trials to Froedtert & MCW and are currently recruiting for two clinical trials.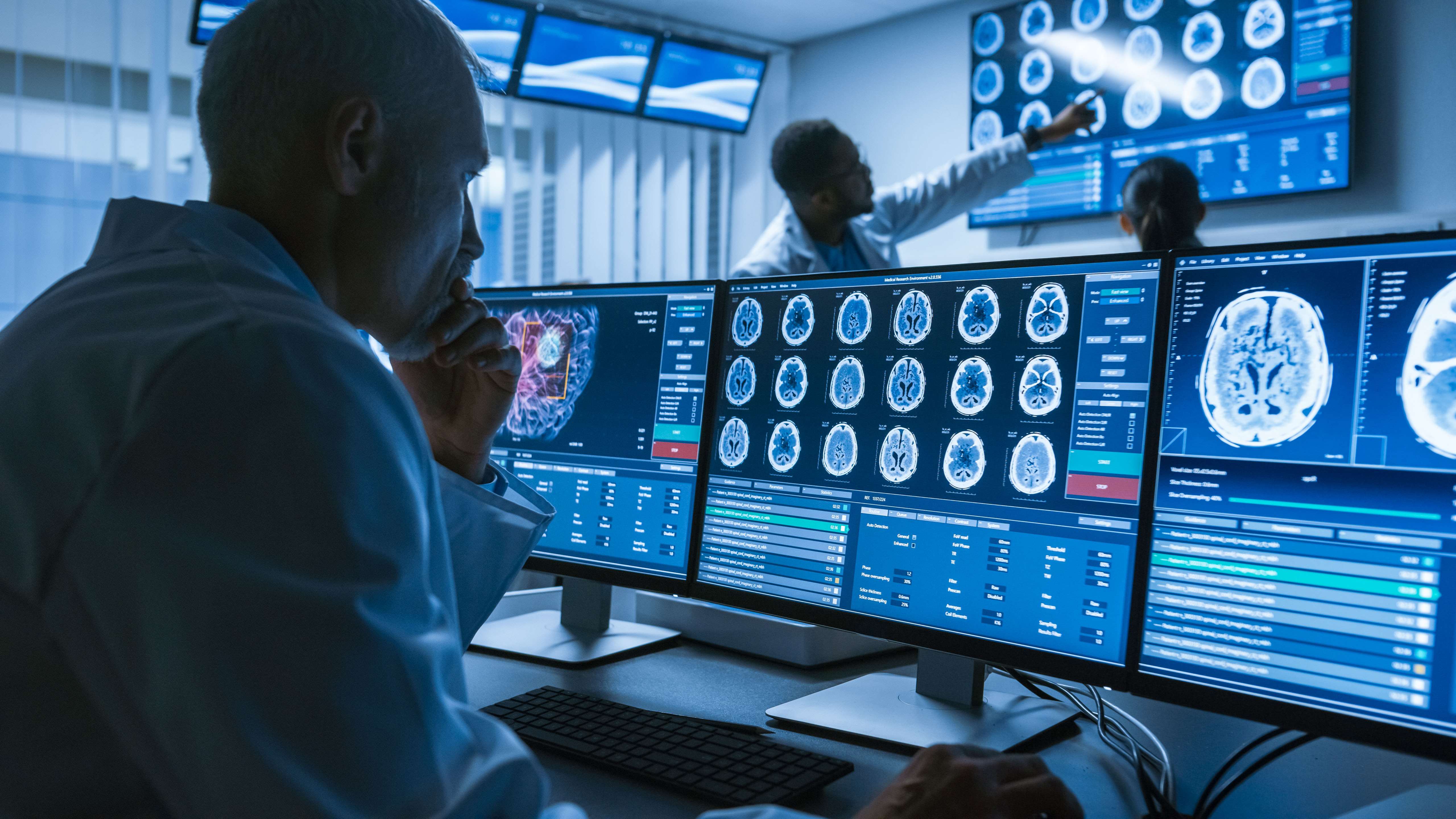 MCW Neurodegenerative Translational Research Program (NTRP)
Dr. Franczak is the current director of NTRP, and Dr. Laura Umfleet (neuropsychologist) joined as co-director in 2018. NTRP has grown over the past several years and now includes basic scientists from MCW Radiology, neuropsychologists, and medical and neuropsychological residents/fellows. More recently, members of NTRP have started collaborating with other disciplines (i.e., Microbiology), which further fosters collaborations between clinician scientists and basic scientists. The primary aim of our research program is to reduce neurologic morbidity and optimize health in aging adults. Our goals are threefold: 1) improve early detection of neurodegenerative diseases (both AD and non-AD conditions), 2) identify new risk factors and possible causes of dementia to discover new treatment targets, and 3) develop effective interventions.
Research Areas
NTRP & Neuroimaging
NTRP's strong collaborations with MCW Radiology (Drs. Yang Wang, Andrew Nencka, and Mohit Agarwal) are vital to recent and future research successes. We have developed a clinical database of over 250 patients, primarily with MCI, that combines cognitive data from clinical comprehensive neuropsychological evaluations with multimodal neuroimaging biomarkers including brain magnetic resonance imaging (MRI) with quantitative volumetric analysis, arterial spin labeling (ASL), and diffusion tensor imaging (see example in Figure 1).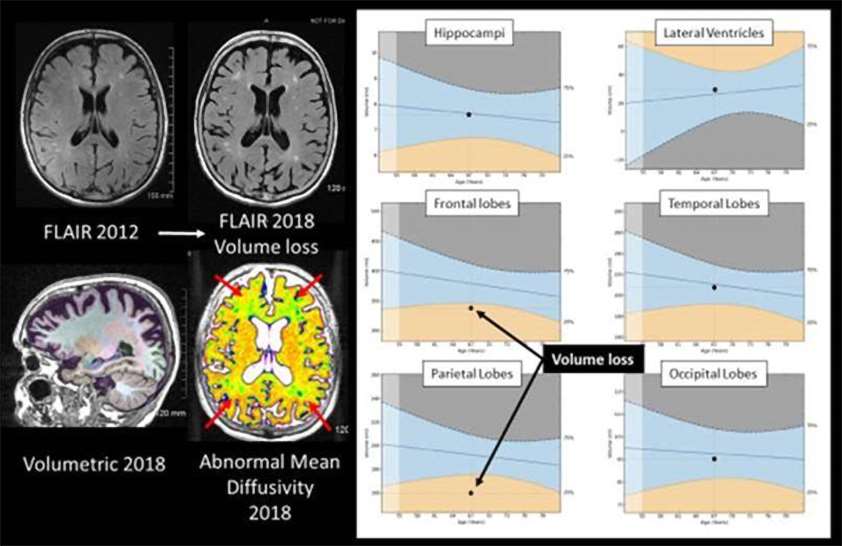 Figure 1. FLAIR-MRI in a patient with cognitive complaints showing progression of microangiopathic white matter disease (top images) over a 6-year period. DTI map (lower left image) shows microangiopathic white matter disease to much greater extent than visible on standard FLAIR-MRI. Volumetric segmentation (lower left image) shows abnormal volume loss in the parietal and frontal lobes with sparing of other structures (graphs). The case illustrates the coexistence of white matter disease and brain substructure volume loss.
Dr. Wang's specialization in advanced neuroimaging research including clinical and experimental functional MRI, arterial spin labeling, and diffusion tensor imaging and extensive history of obtaining NIH-funding for his work have fostered research growth in the NTRP. Dr. Wang's published work has shown that fMRI is a viable biomarker for AD, and his novel neuroimaging techniques will yield neuroimaging discoveries for AD and related dementias. Dr. Wang and colleagues (Wang et al., 2013) previously published on default mode network (DMN) connectivity in older adults with subjective cognitive complaints (SCC) compared to patients with amnestic MCI (aMCI) and found decreased DMN connectivity in both groups but significantly decreased connectivity in the right hippocampus in the aMCI group compared to the SCC group. Their results support DMN dysconnectivity as a sensitive fMRI biomarker to prodromal AD. Figure 2 shows the DMN (top) and regional connectively differences between cognitively normal and MCI groups (bottom). Dr. Wang is actively involved in processing and analyzing data for the Alzheimer Disease Connectome Project and is committed to furthering the success of NTRP with his cutting-edge neuroimaging techniques.


Figure 2. (Top) Brain activity corresponding to the default mode network. (Bottom) Sites showing regional differences in default mode network connectivity between healthy controls (HC) and MCI patients.
NTRP & the Human Microbiome (research in progress)
Drs. Umfleet, Wang, and Franczak are collaborating with Dr. John Kirby (MCW Department of Microbiology & Immunology) to interdigitate the human microbiome with cutting-edge multimodal neuroimaging (MRI, functional MRI, and PET) and fluid (CSF and blood) biomarkers of AD and both related and unrelated dementias. Research investigating the role of the gut-brain axis in neurological disease is rapidly evolving and has much potential for finding solutions in dementia. Our current overall research goal is to determine the specific bacterial strains and their metabolic properties that drive the transition from normal brain aging to dementia. One grant proposal has been submitted, and an NIH proposal is in progress. If successful, our efforts will improve precision diagnosis and lead to future clinical trials.
Cognitive Neuroscience Collaboration
There is an aging continuum from being symptom free, to self-reported cognitive decline, to objective cognitive impairment, and to objective cognitive impairment with functional difficulties. It is possible that current neuropsychological evaluations are not sensitive enough to pick up on cognitive decline in the very early stages of neurodegenerative diseases. A budding research collaboration between clinician scientists in neurology (Drs. Umfleet, Franczak, and Pillay) and Dr. Adam Greenberg (a cognitive neuroscientist and biomedical engineer) represents another research arm of NTRP. These researchers seek to improve the examination (behavioral and neurological) of older persons who have cognitive complaints but perform normally on traditional clinical neuropsychological examination. Such efforts could lead to early identification of neurodegenerative diseases and subsequent resulting collaborations will work toward intervention to prevent transition from pre-MCI to MCI.
Behavioral measures developed through the above collaboration can contribute to the field of neuropsychological assessment. Dr. Umfleet is the site PI for the National Neuropsychology Network (NNN). This National Institute of Mental Health (NIMH) funded project will increase efficiency and validity of neuropsychological assessment using modern technology and psychometric methods. The NNN includes four clinical research sites (University of California- Los Angeles, Emory, University of Florida, and MCW). The mature NNN will serve as a conduit for data aggregation that enables shared analysis and collaborative research, provides data to enable robust diagnostic inferences about neuropsychological test patterns, ultimately enabling more efficient and precise adaptive assessments that are sensitive to clinical contexts and individual/cultural differences and promote the validation of novel assessment strategies. The NNN will revolutionize the field of neuropsychology, including the evaluation of persons with neurodegenerative diseases.
Noninvasive Brain Stimulation in Alzheimer's Disease and Related Disorders
The Amyloid Hypothesis has been the leading scientific model for the development of Alzheimer's Disease (AD) treatments, but recent high-profile clinical trial failures highlight the importance of developing therapies that go beyond the targeting of amyloid and tau protein to help restore other anomalous physiologic mechanisms. It is in this context that the Granadillo Lab pursues research aimed at normalizing aberrant patterns of brain network connectivity and the hampered neuroplasticity that is often associated with AD and related disorders.
In close collaboration with the Language Imaging Lab, the Cognitive and Brain Stimulation lab, and the Consortium for Aphasia Research (CARE), we seek to elucidate the potential therapeutic role of a novel approach to neuromodulation and language therapy in logopenic variant Primary Progressive Aphasia (lvPPA), a neurodegenerative form of aphasia that represents the most common phenotypic variant in patients with the early onset form of AD. We are conducting a pilot study designed to explore the feasibility of the intervention, called high-density transcranial direct current stimulation (HD-tDCS), and to better understand the neural mechanisms by which this intervention might exert its effects (HDtDCS in Logopenic Variant PPA: Effects on Language and Neural Mechanisms | Full Text View, ClinicalTrials.gov). HD-tDCS is given during language therapy aimed specifically at retraining the phonological processes impaired in patients with lvPPA. Advanced MRI methods, including functional MRI and resting-state fMRI connectivity, are used to quantify neural changes related to the therapy.
In partnership with the University of Wisconsin-Madison (UW-Madison) and their Alzheimer's Disease Research Center (ADRC), the Granadillo Lab is also conducting a study in patients with amnestic Mild Cognitive Impairment (aMCI), a condition that carries an increased risk of progression to AD dementia. This 2-site feasibility trial studies the potentially beneficial short and long-term effects of multi-field and extended HD-tDCS when coupled with computerized cognitive training; the neural correlates of this novel intervention will be explored using advanced MRI techniques (A Study of HD-tDCS and Cognitive Training to Improve Cognitive Function in MCI | Full Text View, ClinicalTrials.gov). Current flow modeling is used to predict effects on cognitive networks known to be affected in this condition (Figure 3).


Figure 3. A study of HD-tDCS in aMCI. Visualization of current flow modeling using standard MRI and head model, showing the right temporoparietal network (TPN), one of four networks to be stimulated in this study. Heat map color corresponds to higher field intensity (modeling was done at the MCW Neuromodulation lab using SimNIBS software).
In addition to the research described above, the Granadillo Lab also has an interest in fostering both inter-departmental and inter-institutional collaborations promoting the use of neuroimaging for the study of network-level mechanisms of AD, AD staging, and classification of dementia syndromes.
Faculty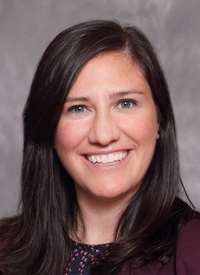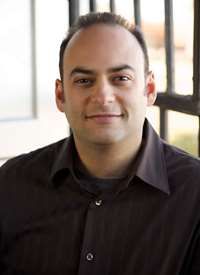 Adam Greenberg, PhD
Assistant Dean of Postdoctoral Education, MCW Graduate School; Assistant Professor of Biomedical Engineering; Assistant Professor of Ophthalmology & Visual Sciences; Director of the Sensory Neuroscience, Attention, and Perception Laboratory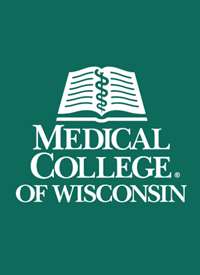 Laura Hancock, PhD
Assistant Professor, Neurology; University of Wisconsin-Madison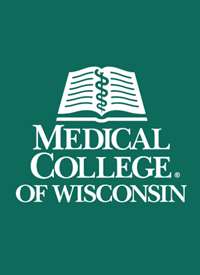 Chris Ikonomidou, MD, PhD
Professor, Neurology; University of Wisconsin-Madison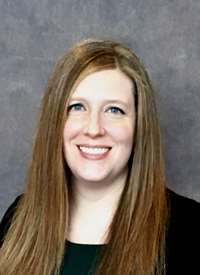 Andrew P. Klein, MD
Chief, Associate Professor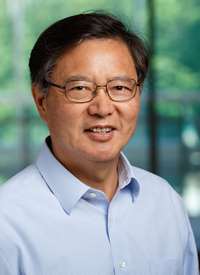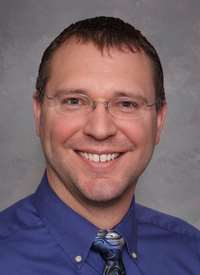 Associate Professor; Associate Director, Center for Imaging Research (CIR); Section of Imaging Research, Division of Imaging Sciences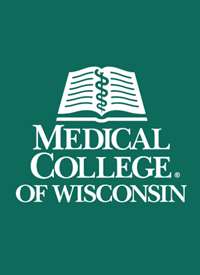 Kristy Nielson, PhD
Professor, Psychology; Marquette University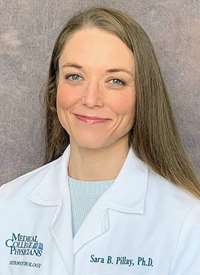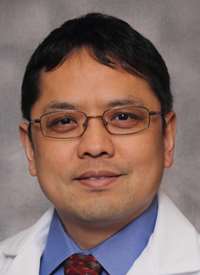 Professor; Division of Imaging Sciences
Staff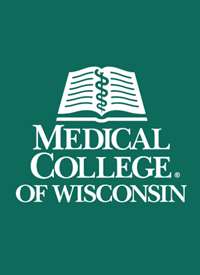 Scott Baierle
Clinical Research Coordinator II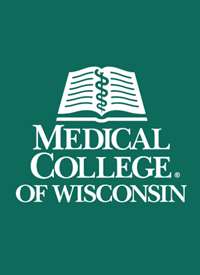 Jude Henry
Study Coordinator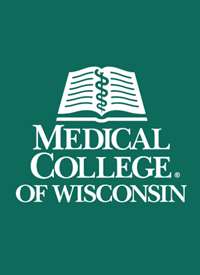 Peter Kraegel, BA
Research Psychometrist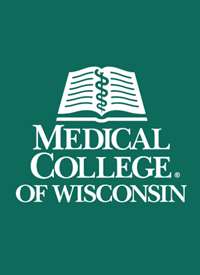 Shelby Schold
Research Technician
Funding Support
National Institute on Aging (NIA)
UF1 AG051216: "Alzheimer Disease Connectome Project"
S.-J. Li, Principal Investigator
National Institute of Mental Health (NIMH)
R01 MH118514: "National Neuropsychology Network"
R. Bilder (University of California Los Angeles), PI; L. Umfleet, Site PI
National Institute on Aging (NIA)
R21 AG056882: "Network-Level Mechanisms for Preclinical Alzheimer's Disease Development"
S.-J. Li, Principal Investigator
MCW Cognitive Neuroscience Research Program
"Neurovascular Uncoupling Correlates of Executive Functioning in Non-amnestic Mild Cognitive Impairment"
Laura Glass Umfleet, PhD, Principal Investigator; Yang Wang, MD, PhD, Co-PI
MCW Clinical and Translational Science Institute (CTSI)
CTSI Pilot Grant: "A Randomized, Double-Blinded, Placebo Controlled Pilot Trial of the Feasibility of High-Definition Transcranial Direct Current Stimulation (HD-tDCS) and Cognitive Training in Patients with Mild Cognitive Impairment"
E. Granadillo, Principal Investigator
MCW Neuroscience Research Center
NRC FP00014412: "High-Definition Transcranial Direct Current Stimulation (HD-tDCS) in Logopenic Variant Primary Progressive Aphasia (IvPPA): Effects on Language and Neural Mechanisms"
E. Granadillo, Principal Investigator
MCW Neuroscience Research Center
Imagine More Grant: "The Intersection of Vascular Disease, Regional Brain Atrophy, and Mild Cognitive Impairment: Predicting Progression Towards Dementia"
L. Umfleet, Principal Investigator
American Academy of Clinical Neuropsychology Foundation
"Impact of Neuropsychological Evaluations for Dementia on Health Care Utilization and Quality Indicators: A Multicenter Study"
J. Chapin (Aurora Health Care), Principal Investigator
GE Healthcare
"Clinical Application of Multiband Multiecho EPI for Simultaneous ASL and BOLD Acquisition in Prodromal AD"
Y. Wang, Principal Investigator
Functional Neuromodulation
"ADvance II: A 12-month double-blind, randomized, controlled study to evaluate the safety and efficacy of Deep Brain Stimulation of the fornix (DBS-f) in patients with mild probable Alzheimer's Disease"
M. Franczak, Principal Investigator
Biogen
"Phase 3b Open-Label, Multicenter, Safety Study of BIIB037 (aducanumab) in Subjects with Alzheimer's disease Who Had Previously Participated in the Aducanumab Studies 221AD103, 221AD301, 221AD302 and 221AD205"
M. Franczak, Principal Investigator
Alector
"A Phase 3, Multicenter, Randomized, Double-Blind, Placebo-Controlled Study to Evaluate the Efficacy and Safety of AL001 in Individuals at Risk for or With Frontotemporal Dementia Due to Heterozygous Mutations in the Progranulin Gene"
E. Granadillo, Principal Investigator
Eisai
"A Placebo-Controlled, Double-Blind, Parallel-Group, Bayesian Adaptive Randomization Design and Dose Regimen-finding Study with an Open-Label Extension Phase to Evaluate Safety, Tolerability and Efficacy of BAN2401 in Subjects with Early Alzheimer's Disease".
E. Granadillo, Principal Investigator