Pediatric Pathology Fellowship
Accepting applications for openings available July 1, 2023
Program Information
The Division of Pediatric Pathology of the Medical College of Wisconsin, located in Milwaukee, WI, and based in the Department of Pathology and Laboratory Medicine at Children's Wisconsin (Children's), offers a one-year, ACGME-accredited fellowship in pediatric pathology. The program provides training in general perinatal and pediatric pathology, pediatric hematopathology, clinical pathology and laboratory medicine, neuromuscular pathology, molecular diagnostics, and other areas of study within pediatric pathology and laboratory medicine. Primary teaching faculty include seven specialty board-certified pathologists and three clinical PhD scientists.
Annually we examine approximately 6,000 pediatric surgical pathology specimens with intraoperative frozen sections and in-house ancillary tests; 300 pediatric bone marrow specimens with flow cytometry; 1000 cytopathology cases; 600 placentas; and 70 fetal, perinatal and pediatric autopsies, supplemented by pediatric forensic cases at the Waukesha County Medical Examiner's Office. Additionally, we have extensive case archives and robust consult practices in vascular tumors and malformations, placentas, and autopsies. Our clinical laboratory performs approximately 900,000 tests annually, including chemistry, genetic metabolic, hematology and microbiological tests. Our molecular assays target infectious and non-infectious diseases, ranging from selected genetic disorders to pharmacogenomics. Fellows regularly present at and participate in several multidisciplinary tumor boards, M&M conferences, and other clinical conferences in junction with a broad range of clinical programs. Fellows are encouraged to participate in clinical, translational, or basic science research and have access to the resources of the division-supervised histology, imaging, and tissue bank core laboratories at the affiliated Children's Research Institute.
Children's is a 320-bed, free-standing institution which is annually ranked in national surveys and has one of the largest and most comprehensive subspecialty practices in the nation. The hospital is located at the Milwaukee Regional Medical Center, a comprehensive 225-acre medical campus located approximately 20 minutes from downtown Milwaukee. Milwaukee is a culturally diverse city on the shores of Lake Michigan, 90 miles north of Chicago, which supports urban, suburban and semi-rural lifestyles with excellent school systems and a vibrant, cosmopolitan and ethnically diverse community.
Requirements
Completion of an ACGME-accredited Pathology Residency program prior to the beginning of the training
Must have or be eligible to apply for a Wisconsin Medical License
Program Director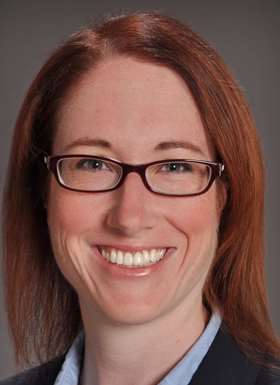 Director, Pathology Residency Program; Director, Pediatric Cytopathology; Director, Pediatric Pathology Fellowship Program
Application Information
MCW has joined the ASC unified timeline for cytopathology fellowship recruitment. We will follow the unified timeline for recruitment of fellowships starting on July 1, 2025.
Applications: Currently accepting
Interviews: Start August 14, 2023. Applicants selected to interview will be contacted by the program coordinator to arrange for a mutually suitable time.
First Offers Made: October 2, 2023
Terms, Conditions, and Benefits of Employment
The Medical College of Wisconsin Affiliated Hospitals offers its housestaff a comprehensive benefits package.
How to Apply
Complete the application form
Curriculum Vitae
"Personal Statement" highlighting your future plans and any specific interests within Pathology you might wish to pursue during your fellowship
Minimum three letters of recommendation
USMLE Results (Steps 1, 2, 3) documentation
Citizenship/visa status indicating your ability to work in the United States
ECFMG Certificate (if International Medical Graduate)
Copy of your current state medical license
Must be eligible for Wisconsin medical license
All application materials should be emailed to the Program Coordinator.
Contact Us
Kris Scheel
Program Manager
Children's Wisconsin
Department of Pathology and Laboratory Medicine
9000 W. Wisconsin Ave.
Milwaukee, WI, 53226
(414) 266-2255