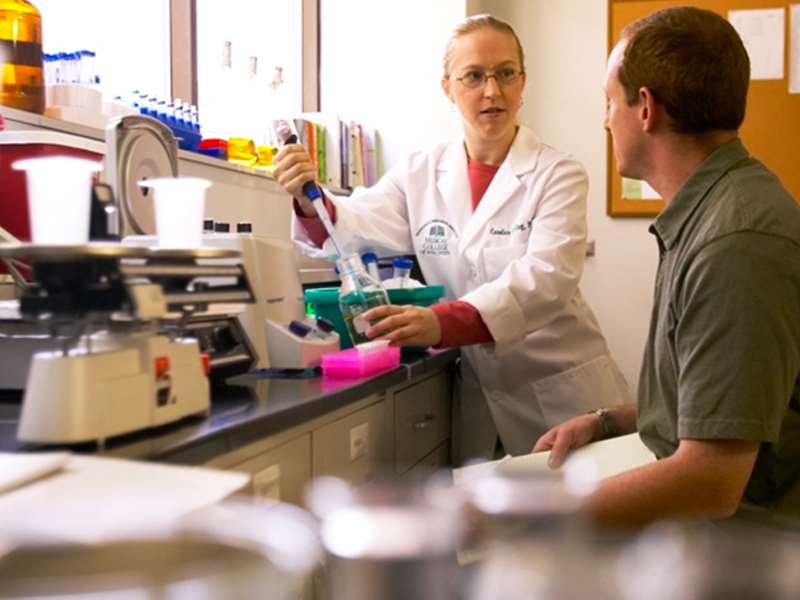 About the Medical College of Wisconsin Graduate School
The MCW Graduate School offers master's and doctoral degrees, certificate programs and post-doctoral education opportunities, along with the opportunity to train with nationally recognized biomedical and health researchers while contributing to cutting-edge, highly translational medical research and improved public and community health.

We are a major component of the research engine of MCW that drives discovery, fueling the passion and creativity that lies within students and faculty to find solutions to the world's most pressing health challenges.

The Dean's Message
The Medical College of Wisconsin (MCW) Graduate School is dedicated to providing a rich and stimulating educational environment, supporting students who wish to study biomedical or health sciences. We are committed to supporting our students with state-of-the-art educational programs, customized for each student to deliver a unique and specialized learning experience, including the ability to participate in world-class research, discovery and invention.
Our graduate school experience is delivered by renowned faculty, committed not only to their specific areas of research, but mentoring the next generation of researchers, scientists and health leaders to further propel biomedical science and public and community health.
MCW is the second largest research institution in Wisconsin, and our faculty secures nearly $160 million annually for research. Our faculty and students collaborate on projects related to cancer, cardiovascular systems, genomics, proteomics, stem cell biology, neurosciences, traumatic brain injury and imaging, infectious diseases and immunology, and community and population health.
MCW's Graduate School presently offers 13 PhD and 7 Master's degree programs, as well as several graduate certificate programs, serving the needs of students in all stages of their career development. Additionally, we provide an intellectually challenging and enriching education experience, boasting innovative research opportunities for every student. Our one-to-one student to faculty ratio allows for unprecedented individual attention, delivering structured support to students, helping them to become leaders in their chosen field.
I personally invite you to learn more about the graduate programs available to you at MCW, and I look forward to assisting you on your personal journey to become the health scientist or health sciences leader that you wish to be.
Ravi Misra, PhD
Dean, School of Graduate Studies
Professor of Biochemistry
History of the Graduate School
Today, the MCW Graduate School provides 20 PhD, Master and Certificate programs in six academic disciplines meeting the needs of students who are either beginning their careers or looking to advance in their careers, including:
MCW's Graduate School traces its beginnings to June 1936 with the conferral of the first non-MD graduate degrees from medical departments in the Marquette University School of Medicine. This 2016 marks the 80th anniversary of the beginning of graduate education in the biomedical sciences at what is today the Medical College of Wisconsin.
On September 30, 1967, Marquette University, due to financial constraints, terminated its sponsorship of the medical school and graduate degree programs offered by medical departments. The institution became a freestanding medical school, offering graduate degree programs in the biomedical sciences and was renamed Marquette School of Medicine. On October 14, the institution was renamed to the Medical College of Wisconsin.
In January 1995, the MCW Board of Trustees formally established the School of Graduate Studies as an academic school that was separate and distinct from the School of Medicine. William L. Hendee, PhD, who also served as Senior Associate Dean for Research, was named Founding Dean of the Graduate School; a position he held until 2006.
In September 2007, Owen Griffith, PhD, Professor and Chair of MCW's Department of Biochemistry, was named Dean of the Graduate School, after having served as Interim Dean. He served as Dean until 2010.
In May 2010, Ravi Misra, PhD, Professor of Biochemistry, was named Dean of the Graduate School, a position he continues to hold today.
Since 2011, the MCW School of Graduate Studies has conferred approximately 170 PhD and 230 Master degrees.
Today, the MCW Graduate School provides 20 PhD, Master and Certificate programs in six academic disciplines meeting the needs of students who are either beginning their careers or looking to advance in their careers.
Visit the Graduate School Programs to Learn more.
Fueled by curiosity, focused on health.
LEARN
LEARN
The MCW Graduate School is designed to provide you with a unique, specialized learning opportunity. Your program can be customized to align with your research and learning interests, and you will have access to the latest technology and equipment throughout your educational experience. The small class sizes and labs at MCW offer one-on-one attention, fostering an atmosphere of collegiality and teamwork, all from an institution that has a great national reputation as a leader in health, science and medicine.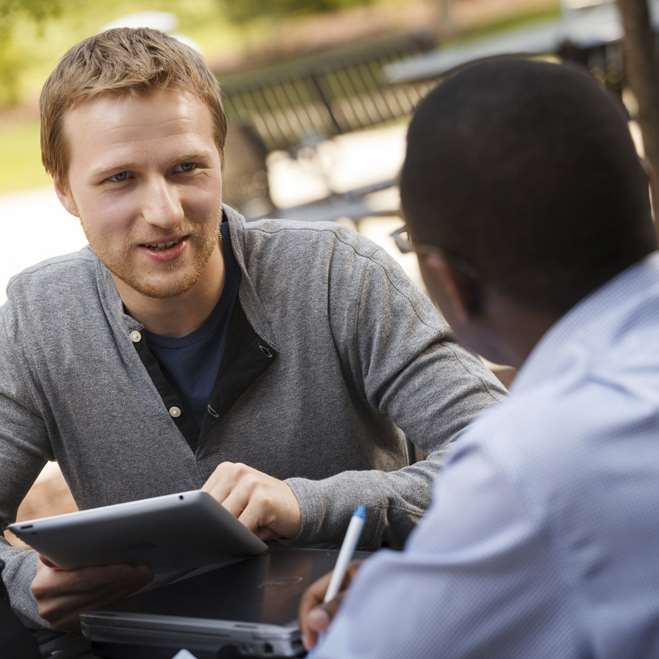 DISCOVER
DISCOVER
The wide range of programs offered at MCW - spanning biomedical sciences, translational science and public and community health - are all designed to help prepare you to become a leader in science. MCW gives you the freedom to direct your career toward working in a laboratory, university, the biotechnology industry or population health, while providing you the opportunity to perform clinically relevant research at an academic medical center. The support and mentoring offered to students by our premiere faculty has aided many of our students in attaining competitive grants and national fellowships at the graduate level. What will you discover at MCW?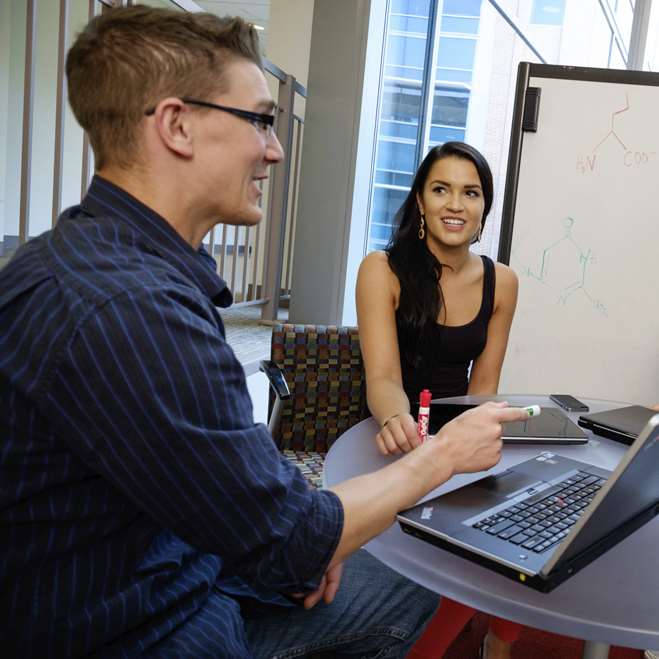 INNOVATE
INNOVATE
As an MCW student, you can chart your course for new lines of biomedical investigative study or approaches to improved public and community health. You will have the opportunity to work with top faculty researchers who have pioneered numerous medical firsts. As the second largest research institution in Wisconsin, we are focused on translating our medical discoveries into treatments, therapies and protocols that will transform the lives of future patients, families and communities.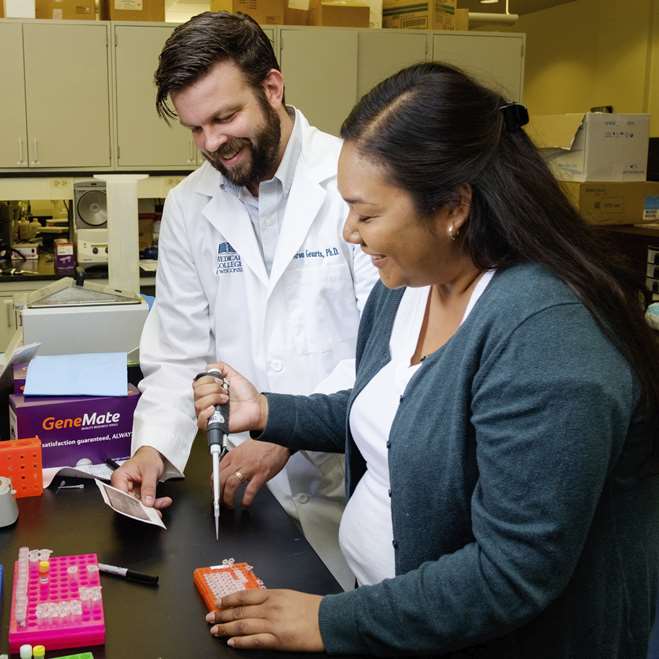 LEAD
LEAD
Your journey at MCW will prepare you to become an entrepreneurial leader, under the guidance of renowned role models and mentors who will encourage you to participate in their cutting-edge research investigations. Our students contribute throughout their education to innovative studies involving cancer biology, immunology, regenerative medicine, addictive behavior, neurodegeneration and sleep deprivation, among others. An MCW Graduate School education is designed to propel your career to new heights, as you join our many distinguished alumni who are now leaders in universities, healthcare systems, biotechnology companies, medical research organizations and community health advocacy organizations throughout the country.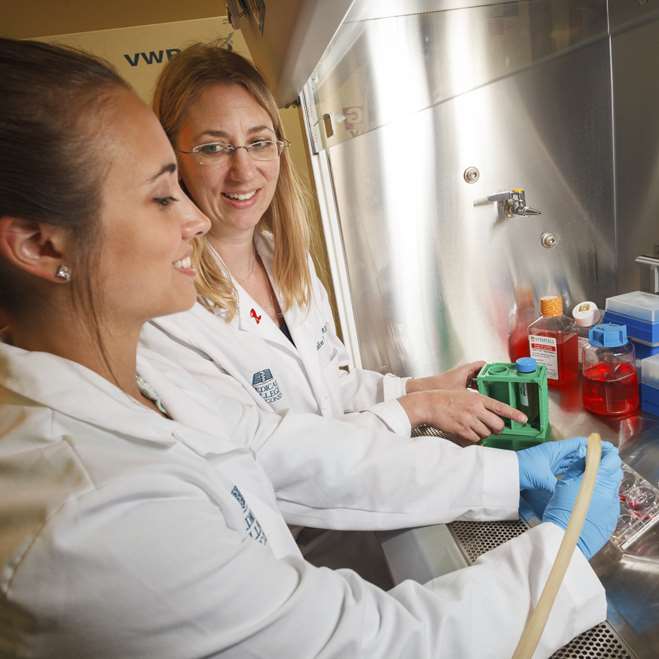 Mission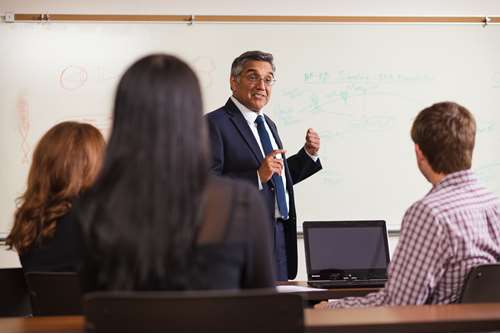 The mission of MCW's Graduate School of Biomedical Sciences is to provide world‐class research and training opportunities for students in the biomedical and health related sciences environment, which cultivates and integrates basic science and clinically oriented research, applied learning and community.
MCW is a major national research center, and the largest private research institution in the state of Wisconsin, securing an average of $160 million in funding annually, including nearly $80 million from the National Institutes of Health (NIH).
More than 400 students are currently enrolled in MCW's Graduate School, a collegial atmosphere that boasts a 1:1 faculty to student ratio and an exceptionally collaborative environment with uninterrupted access to faculty.
To learn more about how MCW lives up to its mission, and the critical role our Graduate School plays within it, please visit the About MCW page.
Accreditation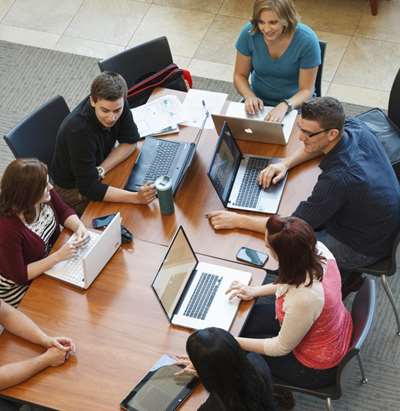 The MCW Graduate School has received accreditation from the Higher Learning Commission (HLC) for graduate level studies leading to the Master of Science and Doctor of Philosophy degrees in biochemistry, biophysics, biostatistics, cell and developmental biology, microbiology and immunology, pharmacology and toxicology, physiology, and public and community health. Additionally, MCW is accredited for studies leading to a Master of Arts degree in bioethics and Master of Science degrees in healthcare technologies management, bioinformatics, epidemiology, and a Master of Public Health (MPH) degree.
The MPH program is also individually accredited by the Council on Education for Public Health (CEPH).
Council on Education for Public Health (CEPH) is an independent agency which accredits schools of public health and public health programs offered in settings other than schools of public health.
In 2011, the Liaison Committee on Medical Education (LCME), the accreditation body for all U.S. medical schools, awarded a full, eight-year accreditation to MCW – the longest period of accreditation possible.
Success Rates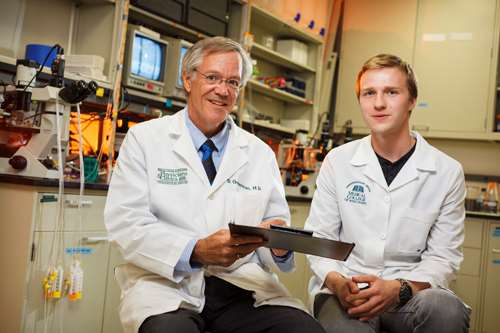 MCW's Graduate School will prepare you as a leader, putting you on a pathway to contribute meaningfully to the body of scientific knowledge and improved public health, whether you want to advance scientific research and help pioneer treatments to eradicate society's most devastating diseases, or if you're focused on helping your friends and neighbors in your community lead healthier lives.
Upon earning your degree or certificate, MCW will assist you in finding a career where you can apply your knowledge and skill. The majority of our Graduate School alumni have continued their successful careers in academia, industry and government.
Success Rates 2007-2016 (PDF)
Contact Us
Graduate School
Suite H2200
8701 Watertown Plank Rd.
Milwaukee, WI 53226