Medical College of Wisconsin Graduate School Faculty Resources & Tools
As a valued member of MCW's graduate faculty, we are committed to providing you with a variety of resources and guidelines to support your teaching, research, advising and mentoring activities.
The Graduate Student Handbook (PDF), in conjunction with program specific guidelines as defined by each department, is the official record of program requirements, as well as all policies and procedures of the MCW Graduate School. We encourage all faculty members to become familiar with the contents of these publications.
Additionally, we have several resources to assist you with collaborating with other faculty members, serving as a mentor to your students and leveraging social media to build your network.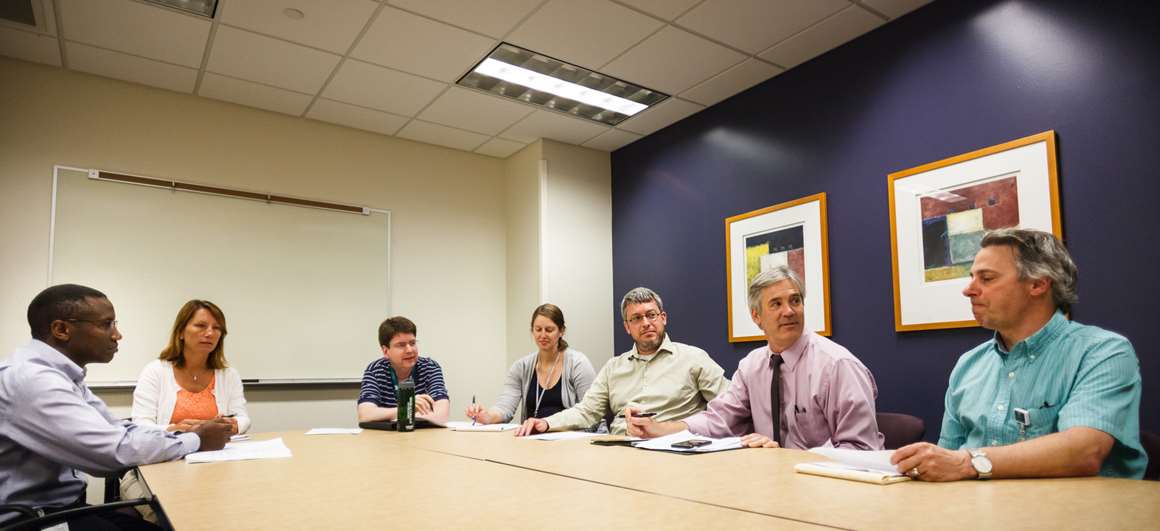 MCW's Graduate Studies Council (GSC)
The members of the GSC consist of MCW's Program Directors and Recruitment Directors from each of the Graduate School programs, the President and Vice President of the Graduate Student Association, the Dean of the Graduate School and other members appointed by the Dean. Membership terms are determined by the length of time the member(s) remain in the position they currently hold (i.e. as program or recruitment director, as President and Vice President of the GSA, etc.)
Term: Terms are determined by the length of time the member(s) remain in the position they currently hold i.e.: as program or recruitment director, as President and Vice President of the GSA, etc.
The Standing Committees of the Graduate School are defined in the Graduate Student Handbook (PDF).
Building Your Professional & Research Network
There are numerous ways for you to connect with your MCW colleagues, alumni, partners, and more. In fact, social media provides several great platforms, such as
LinkedIn
,
Twitter
,
Facebook
, Google+, to showcase your research focus, highlight your achievements and build your personal brand. In order to ensure that you are getting the most out of social media, we encourage you to do the following:
Make sure that your profile pages are complete and include a professional photo
Search for an connect with colleagues, former classmates, current and former students, partners, thought leaders and influencers
Maintain an active presence by continually sharing valuable content, trends and updates – generated by you and others
Research and join relevant groups and participate in group discussions
Set up regular discussions around original content (generated by you, your department, your colleagues within groups where other colleagues, students, partners and/or thought leaders congregate
Share content and updates relevant to your target audiences (colleagues, alumni, current and prospective students
---
Share News
Do you have any news and information that you wish to share with MCW? Maybe you or one of your colleagues or students received a new grant, have been recognized for an award, or achieved a major accomplishment. We're always looking for news about MCW's Graduate School to share. If you wish to submit information or an idea for a story, email us.
Faculty Bios & Research
As a member of the MCW Graduate School faculty, you are part of a renowned group, collaborating to train the next-generation of biomedical and health researchers and scientists. We encourage you to explore the profiles and areas of research focus of your fellow faculty members, and learn more about their experience and success.
Faculty Collaboration Database
MCW's Faculty Collaboration Database was developed to foster collaboration between faculty members of MCW and our partner facilities, to support and enhance research advances, patient care needs, educational excellence and the business requirements of MCW. Whether you're looking to start a conversation, explore a second opinion or find a partner to advance your research, the Faculty Collaboration Database is the place to start.
Contact Us
Graduate School
Suite H2200
8701 Watertown Plank Rd.
Milwaukee, WI 53226