Medical College of Wisconsin Graduate School Alumni
As an alumnus of MCW's Graduate School, you have the power to play a significant role in our continued success at MCW. Whether you are actively involved in our alumni and student programs, assisting with recruiting future students, or you are interested in taking the first steps to become a
faculty member
, you can contribute to a learning environment that is fueled by curiosity and focused on health.
We encourage you to use this site to keep in touch with former classmates and faculty members, learn about the programs we offer, continue your education and keep up-to-date with what's new within MCW.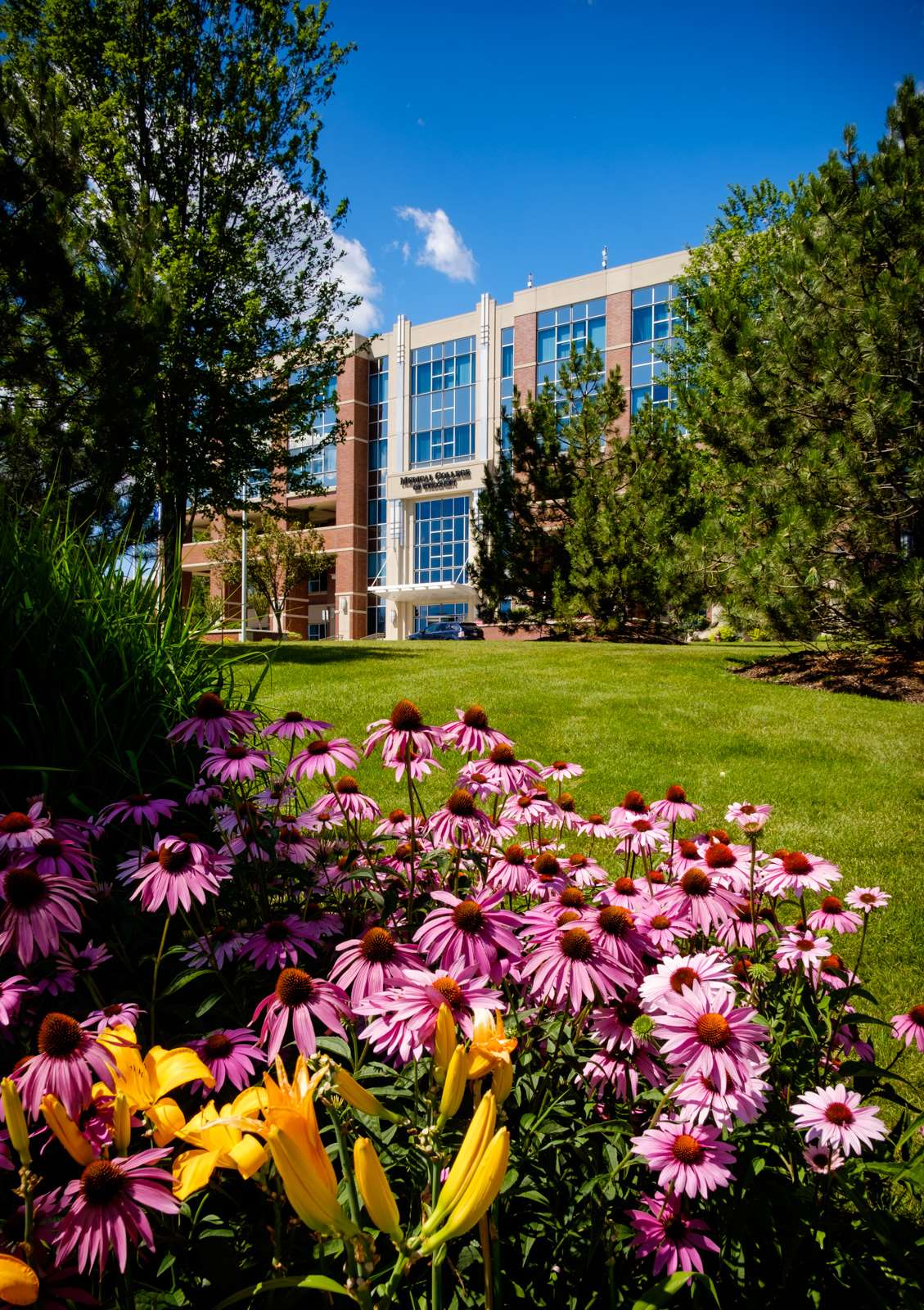 Alumni Association
Contribute to Travel Fund
Contribute to Travel Fund
The MCW Graduate School Travel Award is given to outstanding students who wish to participate in national scientific meetings. The Travel Fund helps graduate students attend seminars and conferences to present their findings to colleagues, meet with national and international scientific leaders, and further their knowledge in specialized scientific areas.
If you are interested in contributing to the Travel Fund program, ensuring that no graduate student misses out on this important element in his or her educational journey, please contact the
Development Office
or the
Graduate School
.
Faculty Collaboration Database
Faculty Collaboration Database
MCW's
Faculty Collaboration Database
was developed to foster collaboration between faculty members of the Medical College of Wisconsin and with other members of the Clinical & Translational Science Institute (CTSI), including UW-Milwaukee and Marquette University. The purpose of this resource is to support and enhance the research advances, patient care needs, educational excellence and business requirements of MCW.
Help Recruit Graduate Students
Help Recruit Graduate Students
Each year, representatives of MCW's Graduate School visit several college campuses and attend conferences across the county, with the goal of raising awareness of, and to ultimately attract prospective students to, the MCW Graduate School. We invite you, our valued alumni, to get engaged in the recruitment process by sharing your inspiring experiences from the Medical College of Wisconsin.
Sharing your first-hand experiences helps us create new relationships with students and faculty from across the country. If you are interested in helping us with our recruitment efforts, either at one of our scheduled appearances at campuses across the country, or if you are willing to assist us in helping to identify strong students and/or science programs, please contact the
Graduate School Recruitment Office
.
In order to best assist us with recruiting future students to MCW's Graduate School, we encourage you to do the following:
Keep your information updated in the alumni database
If you are currently a faculty member, postdoctoral fellow or administrative staff member at a college or university and/or can identify faculty or staff on your campus that can help us recruit students to the Graduate School, please send us that information
Participate in a graduate school event on your campus on behalf of MCW
Share your success stories with our current and future graduate students by agreeing to have us post information to the website and in collateral materials
If you would like to help in the recruitment process, contact the Recruitment Office at gradschoolrecruit@mcw.edu
Alumni Assistance
Update Your Contact Information
Make sure that you receive the latest news, updates and information from MCW Graduate School by keeping your contact information up-to-date. If your contact information changes for any reason, or if you are not currently receiving updates from MCW, please
fill out this form
.
Your Information
Your Information
Upon earning your graduate degree or certificate at MCW, our support for you and your career continues. Please let us know if we can assist you in any way, whether you need a replacement diploma or to ensure your contact information is correct so you can receive the latest news and updates from MCW.
Replacement Diploma Form
You may order a replacement diploma from the Graduate School. Along with your request, you must submit an original notarized statement explaining the reason for the request. Your new diploma will be stamped "duplicate diploma." If your replacement diploma is required due to the condition of the original diploma, the original must be surrendered to the Office of the Registrar prior to a replacement being ordered.
There is a $75.00 fee for the replacement diploma. Please make check payable to the Medical College of Wisconsin (MCW). Replacement diplomas will be sent "certified mail" in approximately 30 days. Please provide our office with your complete mailing address.
Please Note: For graduates prior to 1970, it will be necessary to contact Marquette University, Office of the Registrar, P.O. Box 1881, Milwaukee, WI 53201.
Many states require official copies of your diploma for licensing purposes. At the time of graduation you received the one and only copy of your diploma. We do not have copies on file. If you need a copy for licensing purposes, you will need to make your own photocopy and have it notarized.
Contact Us
Graduate School
Suite H2200
8701 Watertown Plank Rd.
Milwaukee, WI 53226