Master of Arts in Biostatistics & Data Science
Master of Arts program in Biostatistics and Data Science will provide students with good theoretical background expected from a professional biostatistician and will equip them with a set of analytical skills used in data science. Our students benefit from involvement in statistical consulting and collaborative work at MCW. Faculty are engaged in research related to biostatistics methods and applications, cancer, cardiovascular disease, clinical trials, genomics, big data, and machine learning. The 31-credit program which can be completed in 18 months is designed to develop excellent data analytics and communication skills. Students will leave fully prepared for current challenging work environment in the pharmaceutical industry, healthcare, biomedical sciences, academics, and general data analytics.

Message from the Director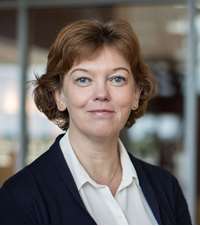 Ruta Brazauskas, PhD

Associate Professor of Biostatistics
Director, MA program in Biostatistics and Data Science
Given today's data-rich environment, it is an excellent time to acquire an advanced degree in a quantitative field. Training in Biostatistics and Data Science will provide you with knowledge applicable in a variety of fields ranging from industry to academics. The job will always be challenging and exciting. We are very proud of having created a program in Biostatistics and Data Science which maintains the rigor of a traditional academic program while providing ample hands-on experience opportunities. Our students stay actively involved in statistical consulting throughout their entire time at MCW. Program curriculum and engagement in interdisciplinary research will help you acquire superb data analytics and collaborative skills which will be invaluable in your career.
MA in Biostatistics & Data Science
About the Program
Admissions
Curriculum
Tuition and Fees
Current Students
Faculty
Contact Us
MCW Graduate School
Health Research Center, H2200
8701 Watertown Plank Rd.
Milwaukee, WI 53226