Imagine More Dinner Celebrates 10th Anniversary, Raises $1 Million for Neuroscience Research
Milwaukee, June 21, 2023 – On June 20, nearly 400 people from Milwaukee's business, health care, and philanthropic communities gathered for the 10th annual Froedtert & Medical College of Wisconsin Imagine More Dinner, presented by The Hammes Family and National Center for Housing Management. This premier event celebrates groundbreaking research and innovative treatments that bring hope to those coping with neurological diseases and injuries.
The most exciting moment of the night came when event co-chair and Board of Trustees Treasurer Mary Ellen Stanek announced that a donor had stepped forward just hours before with a $350,000 gift for Parkinson's disease research. This donation, combined with the paddle raise and sponsorships, pushed the total amount raised to more than $1 million for MCW's Neuroscience Research Center.
Throughout the evening, guests heard impactful personal stories that highlighted the effect neurological diseases and injuries can have on patients and families, as well as underscored the life-changing discoveries and treatments pioneered at MCW. One video shared the story of Marge, her son, and the aftermath of the trauma he experienced as an adolescent.
This year's Neuro Hero Award was presented to Avalon Action Alliance in recognition of their recent $12.5 million gift to the Froedtert & MCW Neuroscience Institute. This transformational gift will establish Avalon's first program in the Midwest designed to provide personalized diagnostic and rehabilitation care for military veterans and first responders coping with traumatic brain injuries.
Shekar Kurpad, MD, PhD, chair of MCW's Department of Neurosurgery and director of the Froedtert & the MCW Neuroscience Institute, delivered the evening's keynote and introduced attendees to the Wisconsin Institute of Neuroscience (WINS) – a collaboration between MCW, Froedtert Hospital, Children's Wisconsin, and the Clement J. Zablocki VA Medical Center.
MCW is a leader in neuroscience research, accelerating our progress against complex diseases such as Alzheimer's disease, multiple sclerosis, and more. Event co-chair and Board of Trustees member David Lubar remarked on MCW's leadership and contributions, saying "Not only have the last 10 years seen exciting new developments in innovative patient care, our work at Froedtert and MCW has attracted national attention from scientists and clinicians at other institutions and patients from all over the country."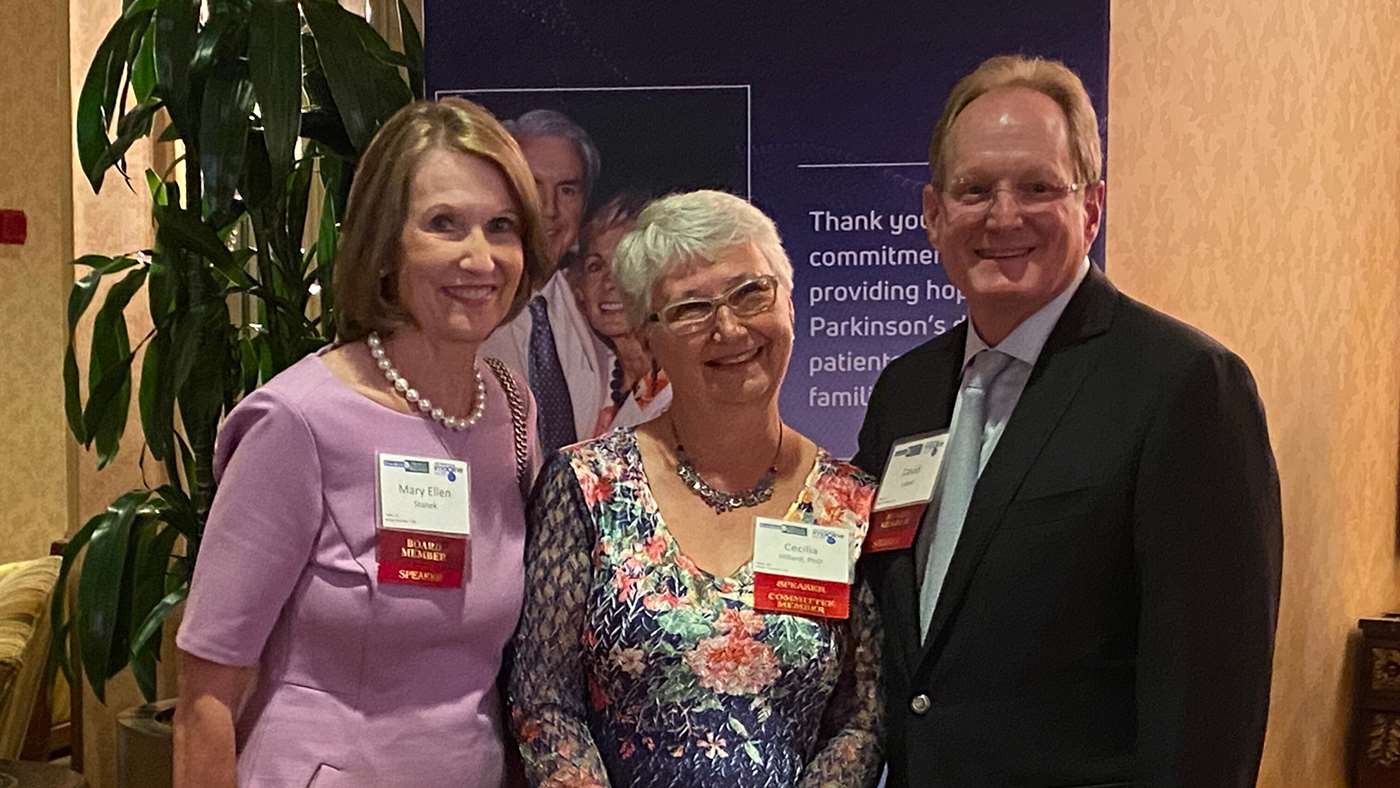 Pictured l-r: Mary Ellen Stanek, Dr. Cecilia Hillard, David Lubar
Keep up with the latest news. Sign up for Newsroom Alerts.
Latest press releases, stories and resources.
MCW Media Contacts
The media relations team at MCW is happy to assist in coordinating experts for interviews. Please reach out to us at: