Medical College of Wisconsin History Timeline
See how our pioneering spirit, collaboration, and impactful partnerships helped shape our community and the people we serve.
1893-94
Wisconsin's first two medical schools are founded.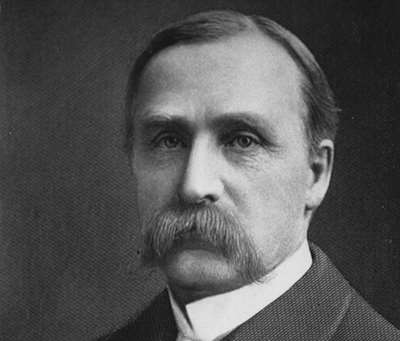 (A. Hamilton Levings, MD, was a founder of Wisconsin College of Physicians and Surgeons and served as its president for 20 years.)
1913
Three women are among the first graduating class of the Marquette University School of Medicine.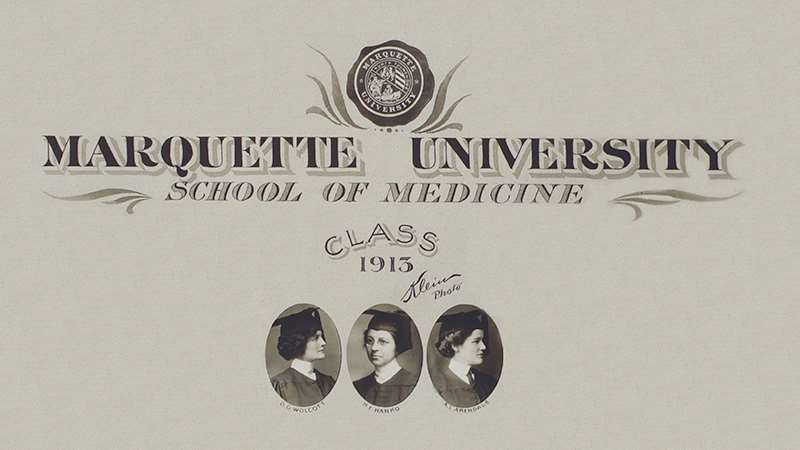 Wisconsin College of Physicians and Surgeons merges with Milwaukee Medical College to become Marquette University School of Medicine.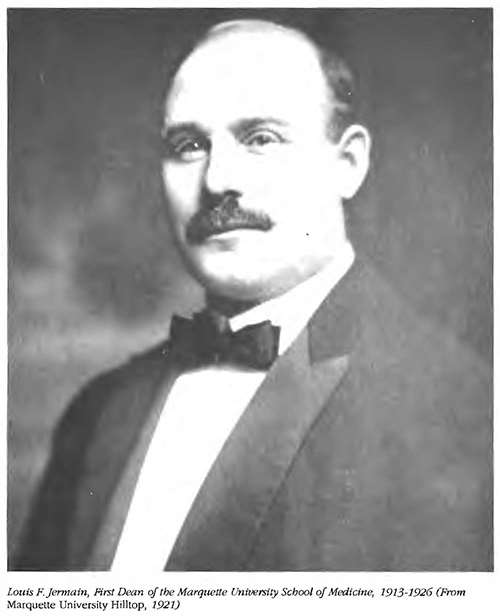 (Louis F. Jermain, MD, first dean of the Marquette University School of Medicine.)
1925
The Marquette University School of Medicine Alumni Association is formed.
1932
The medical school moves to the Harriet L. Cramer Building on the Marquette campus.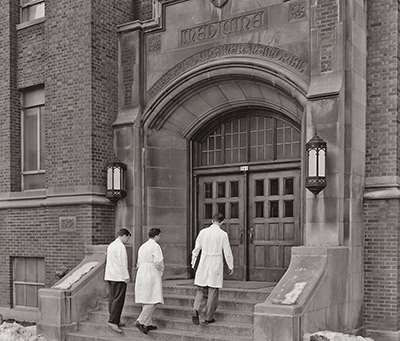 1936
The Marquette Medical Review (the nation's first medical student-edited medical journal) is established.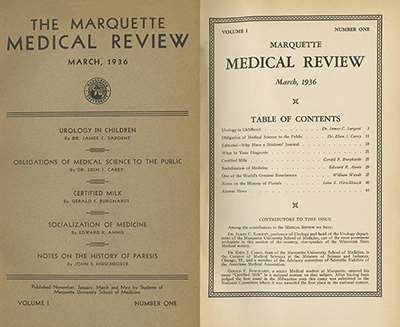 1946
The medical school affiliates with Milwaukee VA Hospital.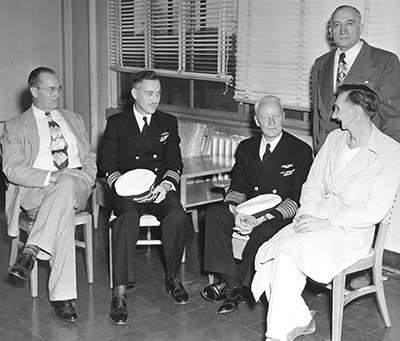 1951
A Postgraduate Studies Program (now Continuing Medical Education) is created to provide ongoing education to community physicians.
1952-75
Vision for an academic medical center becomes a reality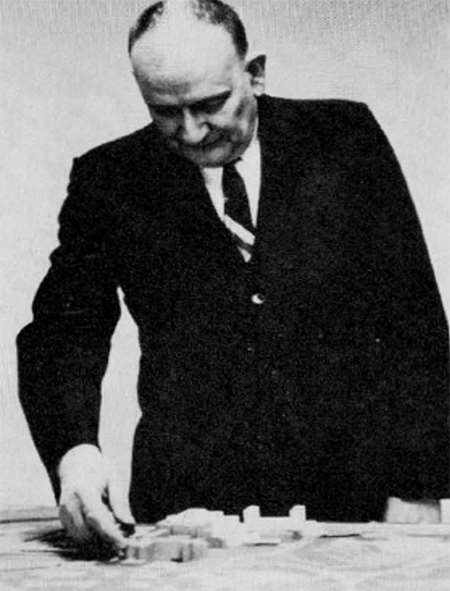 1967
The medical school is separated from Marquette; becomes private, freestanding institution
1970
Renamed as the Medical College of Wisconsin (MCW)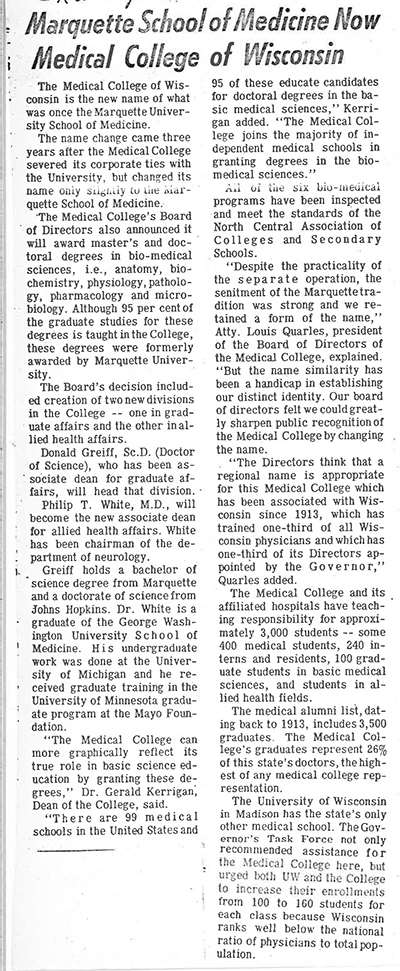 1967-74
Government and community support for MCW and the academic medical center:
Heil Commission Report
Governor's Commission on Medical Education
Carley Commission Report
1978
MCW relocated to the Milwaukee Regional Medical Center (MRMC) campus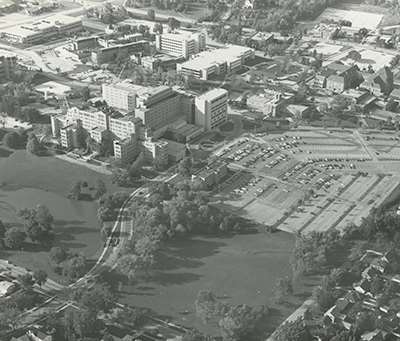 1979
The Medical College of Wisconsin Affiliated Hospitals (MCWAH) is created to oversee hospitals' residency training programs.
1980
Froedtert Hospital opens on the MRMC campus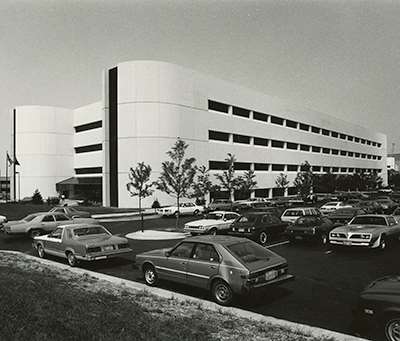 1983
MCW Research Foundation (now Office of Technology Development) is created to spur technology transfer in Southeastern Wisconsin.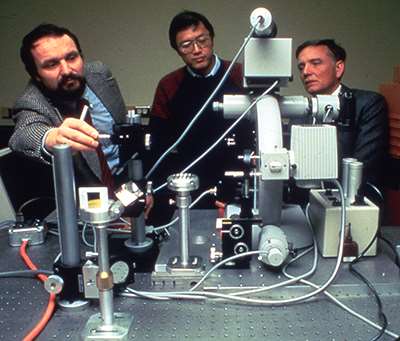 1988
Children's Hospital of Wisconsin is relocated to the MRMC campus.
1989
The Alumni Association's name is changed to the Medical College of Wisconsin – Marquette Medical Alumni Association.
1995
Graduate School of Biomedical Sciences established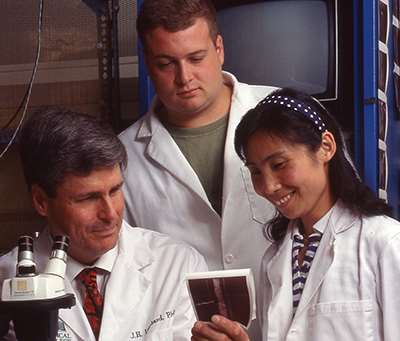 1999
MCW receives transformational Blue Cross and Blue Shield United of Wisconsin conversion funds; Advancing a Healthier Wisconsin Endowment is created.
2010
MCW receives NIH award to create the Clinical and Translational Science Institute of Southeast Wisconsin.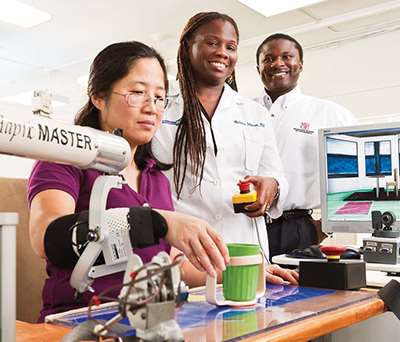 2012
MCW School of Medicine initiates Discovery Curriculum, creating earlier clinical integration and scholarly pathways.
2015
School of Pharmacy established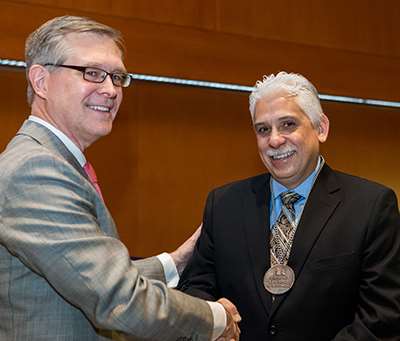 MCW receives Community Engagement Classification from the Carnegie Foundation (one of only four medical schools in US)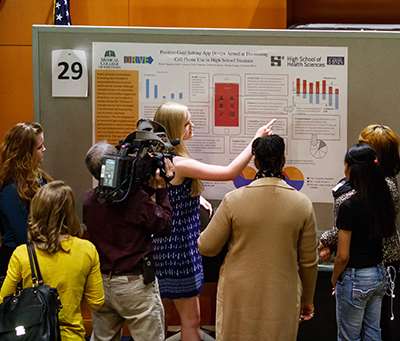 2015-16
New medical school campuses open in Green Bay and Central Wisconsin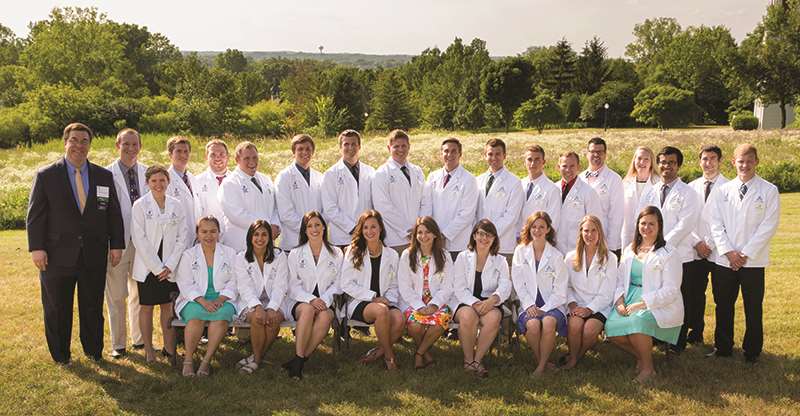 2017
First class of Pharmacy students matriculates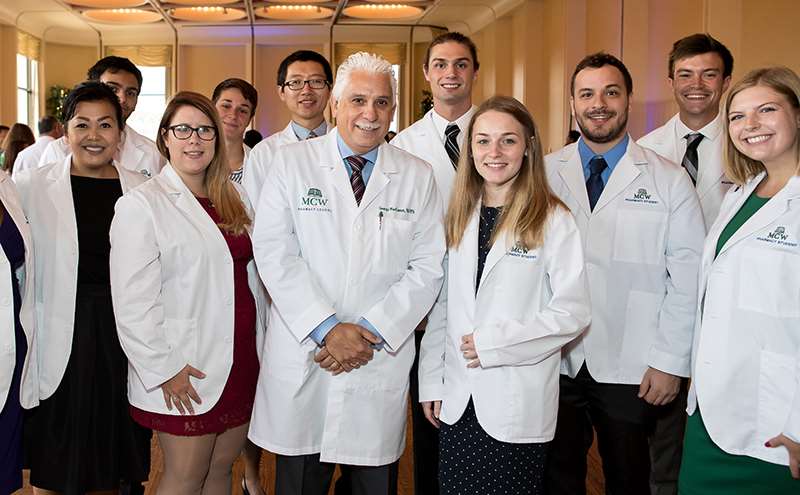 $37.8M gift from Kern Family and Kern Family Foundation creates Kern Institute for the Transformation of Medical Education and National Transformation Network.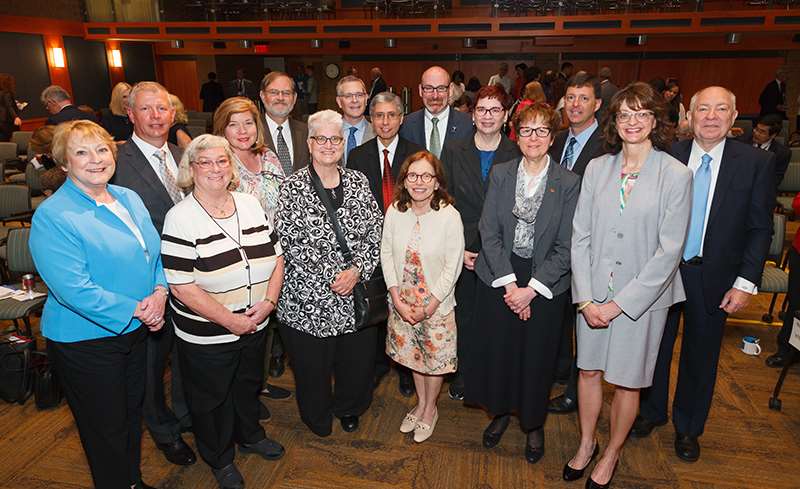 2018
MCW celebrates 125 years.
2019
March 26, 2019 - MCW announces that it will house its Center for Flourishing Lives in the Schuster Building in Milwaukee's Halyard Park neighborhood. The 1907 building, used as a storage facility since 1970, was the flagship store for Schuster's Department Store. The Greater Milwaukee Foundation also will be housed in the building through a new community-based partnership with MCW.
2020
March 16, 2020 - In response to the emerging COVID-19 pandemic, MCW issues mandatory remote work, visitor/vendor restrictions and a domestic travel moratorium.
March 20, 2020 - MCW joins with the Metropolitan Milwaukee Association of Commerce to begin offering weekly updates for the business community on developments related to the COVID-19 pandemic.
April 18, 2020 - MCW, Froedtert Health, Children's Wisconsin, and Versiti Blood Center collectively pay Milwaukee County $25.2 million so that the organizations buy the land they had previously been leasing on the Milwaukee Regional Medical Center campus.
September 14, 2020 - MCW, the Greater Milwaukee Foundation, and Royal Capitol Group announce that their community-centered collaboration will be named the ThriveOn Collaboration.
November 9, 2020 - MCW's Master of Science in Genetic Counseling program is granted New Program accreditation status by the Accreditation Council for Genetic Counseling.
December 31, 2020 - MCW's Hope to Health: The Campaign for the Medical College of Wisconsin and Froedtert Hospital, formally ends generating $300.4 million in overall philanthropic support – an increase of more than 50 percent over the original $200 million goal.
2021
January 18, 2021 - MCW leads the creation of HealthyMKE website as a digital hub for COVID-19 vaccination and public health information.
January 26, 2021 - The ThriveOn Collaboration announces that ThriveOn King will be the name of its physical home at 2153 N. Martin Luther King, Jr. Drive.
2022
June 23, 2022 - The Kern Family Foundation announced a $50 million contribution for renewed support of MCW's Kern National Network for Caring and Character in Medicine, and the Robert D. and Patricia E. Kern Institute for the Transformation of Medical Education.
August 1, 2022 - MCW's Graduate School of Biomedical Sciences is renamed the MCW School of Graduate Studies.
September 6, 2022 - A new Mental Health Emergency Center opens at 1525 N. 12th Street in Milwaukee.
September 9, 2022 - The Milwaukee County Mental Health Complex closes.
September 12, 2022 - Groundbreaking ceremonies are held for MCW's 150,00 square-foot cancer research building. The estimated cost for the new building is $100 million. The State of Wisconsin has provided $10 million in funding support for the new building.
2023
February 15, 2023 - MCW, Froedtert Health, and Children's Wisconsin join with Milwaukee Health Services, Inc. to create a new family medicine residency on Milwaukee's northwest side. The North Side Milwaukee Health Centers Family Medicine Residency is Wisconsin's first teaching health center. Teaching health centers receive federal support to provide primary care residency training programs in underserved communities.