Alumni Association Board of Directors
Matthew I. Goldblatt, MD '97, GME '04, President
Matthew I. Goldblatt, MD '97, GME '04, President
Representing Alumni Region 4 – Wisconsin
I was born in Johannesburg, South Africa and moved to the United States when I was 2 years old. My parents instilled in me the concepts that education and giving back to your community are extremely important. Because of that, I decided to serve in the US Air Force as a way of paying back for everything this country as allowed me to do. I also feel that being active with committees at MCW allows me to give back to this medical school.
I grew up in the Milwaukee area and went to the University of Wisconsin for undergrad. I went to MCW for medical school and Surgery residency. After completing a fellowship at the Ohio State University (don't worry, I'll always be a Badger), I completed my military commitment. Thankfully, I was able to come back home to continue my career and raise my children in Milwaukee.
Career Highlights
Awarded the Meritorious Service Medal from the United States Air Force in 2009
Hired as Assistant Professor by the Medical College of Wisconsin and named director of the Condon Hernia Institute in 2009
Appointed the Medical College of Wisconsin General Surgery Residency Program Director in 2014
Appointed the Chair of the Residents and Fellows Training Committee for the Society of American Gastrointestinal and Endoscopic Surgeons (SAGES) in 2015.
Promoted to the rank of Professor at the Medical College of Wisconsin in 2017
Appointed Program Co-Chair for the 2020 SAGES national meeting
George M. Lange, MD '75, President-Elect
George M. Lange, MD '75, President-Elect
Representing Alumni Region 4 – Wisconsin
After serving patients in my internal medicine/geriatrics practice, first in private practice and then with Ascension-Columbia St. Mary's Westgate Clinic since 1978, I retired in 2018. My practice included inpatient, nursing home, hospice and clinic care as a primary care physician. I have provided extensive professional and lay education on End of Life care and decision-making. Holding leadership positions in hospital and nursing home quality improvement has allowed me to contribute to better health care for patients. I have been very active in my local, Wisconsin, and American Medical Associations, speaking on behalf of Wisconsin's physicians and patients.

Career Highlights
Caring for patients who trusted in me as their internist and geriatrician practicing in Milwaukee from 1978 to 2018
President, Westgate Medical Group, an internal medicine practice of 9 physicians
President, Wisconsin Medical Society
Laureate Award, Wisconsin Chapter of the American College of Physicians
Delegate of the American Medical Association
Clinical Professor of Medicine, MCW
Jessica M. Olson, PhD '15, MPH '17, Secretary-Treasurer
Jessica M. Olson, PhD '15, MPH '17, Secretary-Treasurer
Representing Alumni Region 4 – Wisconsin
I am an Assistant Professor in the Institute for Health & Equity. My research is dedicated toward leveraging and integrating the strengths of basic, clinical, and community research to reduce disparities in cancer incidence and mortality.
Currently, I am a member of the Advancing a Healthier Wisconsin Endowment's Cross-Cutting Initiative, an eight-year investment focused on reducing breast and lung cancer disparities in the state of Wisconsin. In addition, I am collaborating on projects to identify circulating biomarkers that indicate cancer incidence, tumor progression, or subsequent cancer treatment-induced cardiotoxicity.
Additionally, I currently serve as Chair of the Medical College of Wisconsin's Women in Science Sciences. I am passionate about scientific educational outreach, pipeline programming, and increasing diverse representation of researchers and clinicians on MCW's campus.
Career Highlights
Named Director of the Medical College of Wisconsin's Basic and Translational Sciences Program in 2019.
Vice Chair of the National Lung Cancer Round Table's State-Based Initiatives Task Force, a national coalition of public, private, and voluntary organizations dedicated to reducing incidence of and mortality from lung cancer in the United States.
Recipient of the 2017 President's Community Engagement Award.
Recipient of the 2017 Milwaukee Academy of Science's Program of the Year Award.
Named Chair of the Women in Science Series in 2015.
Mentor to four outstanding students at the undergraduate and medical school level of training.
Jonathan M. Bock, MD '01
Jonathan M. Bock, MD '01
Representing Alumni Region 4 – Wisconsin
I am currently an Associate Professor in the Division of Laryngology & Professional Voice in the Department of Otolaryngology & Communication Sciences at the Medical College of Wisconsin. My clinical practice focuses on care of voice and swallowing disorders, and involves care for a multitude of teachers, pastors, lawyers, actors, singers, and other people who use their voice extensively for vocation or avocation. My research work has included both clinical and translational science protocols. I am currently the Otolaryngology Clerkship Coordinator for our department at MCW. I am an active performer and musician and perform both solo and with my band regularly around the greater Milwaukee area. I live in Milwaukee with my wife and 4 very musical and dramatic children.
Career Highlights
Member of the "Best Doctors in America" list continuously since 2011.
NIH Loan Repayment Program award recipient
Completed Clinical Research Scholars program at MCW 2013
Highest Patient Satisfaction Scores Award – Froedtert Specialty Clinics
MCW Outstanding Medical Student Teaching Award
American Academy of Otolaryngology – Head and Neck Surgery Foundation Honors Award 2018
Harris P Mosher Award for Best Triologic Thesis 2018 – Triological Society
Member of American Laryngological Association
Mark W. Bosbous, MD '05, GME '11
Mark W. Bosbous, MD '05, GME '11
Representing Alumni Region 4 – Wisconsin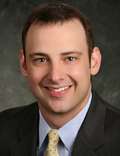 I am a board certified plastic surgeon practicing in the West Bend area for Froedtert & the Medical College of Wisconsin Community Physicians since completing my fellowship in 2012. My patient care focus is a balance of the latest cosmetic and reconstructive surgery techniques with a passion for delivering each patient natural results in a safe and thoughtful manner.
Currently serving as a preceptor in Plastic Surgery for students from the Marquette University PA program and an adjunct faculty in the MCW Department of Plastic Surgery serving as a preceptor for the cosmetic surgery rotation.
Career Highlights
Plastic Surgeon, Froedtert & the Medical College of Wisconsin Community Physicians

Plastic Surgery Board Certification 2012

St. Joseph West Bend Hospital Surgery Clinical Service Unit Director

Board of Directors West Bend Surgery Center

2017 St. Joseph Hospital West Bend Excellence in Medicine award recipient

2018 Milwaukee Magazine Top Doctors

Wisconsin Society of Plastic Surgeons Board member

Bruce H. Campbell, MD, GME '85
Bruce H. Campbell, MD, GME '85
Representing Alumni Region 4 – Wisconsin
I completed the MCW otolaryngology residency in 1985 and a fellowship in head and neck surgical oncology at MD Anderson in Houston TX. I have been on the MCW faculty since 1987.
I love working with students and residents who are our soon-to-be alumni. Over the years, I have been clerkship director, pathway director, and residency program director. In addition, I have been privileged to work with many MCW alumni, both on campus and in the community.
I have a special interest in narrative medicine, and how it can help our learners be resilient and establish healthy physician-patient and collegial relationships.
One of my sons is an MCW alumnus (Class of 2016) and will complete his MCW otolaryngology residency in 2021.
Career Highlights
I received one of the MCW Distinguished Service Awards in 2018.
I work and operate each year with the ENT physicians at Moi Teaching and Referral Hospital in Eldoret, Kenya.
I have served on over 100 MCW, VA, and Froedtert committees, task forces, and searches during my career.
I am part of the Kern Institute for the Transformation of Medical Education, serving on the Faculty Pillar.
Nicole M. Chase, MD '07
Nicole M. Chase, MD '07
Representing Alumni Region 3 – Illinois, Indiana, Iowa, Kentucky, Michigan, Minnesota, Missouri, Ohio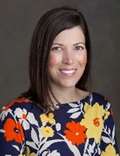 As a board-certified Allergist/Immunologist, I provide outpatient care to children and adults in the greater Minneapolis/St. Paul metropolitan area. I joined my 50+ year old practice, St. Paul Allergy & Asthma, in 2013 and became a partner in 2014. I am a frequently-invited lecturer for the University of Minnesota Pediatrics and Internal Medicine residency programs, post-graduate clinical updates, and Grand Rounds for both Children's Minnesota and the University of Minnesota, where I hold adjunct faculty positions. I have served on several pharmaceutical advisory boards and national speaker bureaus. I am a fellow of both the American Academy of Allergy, Asthma, and Immunology and the American College of Allergy, Asthma, and Immunology.
Career Highlights
Recognized annually since 2013 as a Top Doctor (Mpls | St. Paul magazine) or Best Doctor (Minnesota Monthly magazine)
NIH Loan Repayment Program recipient, 2010-2012J.C. Peterson Pediatrics Award, Department of Surgery Achievement Award, and The Millmann Award, Medical College of Wisconsin, 2007
Alpha Omega Alpha, Medical College of Wisconsin, 2007
Iron Cross Society, University of Wisconsin, 2001
Michael D. Curtis, MD '89
Michael D. Curtis, MD '89
Representing Alumni Region 4 – Wisconsin
I am a residency trained and board-certified emergency physician with over 30 years of professional experience and a notable record of contributions, impact and leadership in emergency medical services (EMS). I have more than 25 years of combined experience providing medical direction for the EMS systems associated with Ascension St. Michael's Hospital in Stevens Point and Ascension St. Clare's Hospital in Weston.
Since joining the staff at Ascension St. Michael's Hospital in 1992 (then known as Ministry Saint Michael's Hospital), I have dedicated my career to working with EMS, fire service, law enforcement and emergency management.
I have served on several local, regional and statewide initiatives ranging from emergency medical services to community preparedness for hazardous materials releases, and disaster and terrorism preparedness.
Career Highlights
At just 18 years of age, Dr. Curtis began his career in the field of emergency services as a member of the Volunteer Fire Department in his hometown of Elm Grove, Wisconsin. After completing firefighter training, he began working as an EMT in the summer of 1977 while attending Marquette University.
After completing his board certification in emergency medicine, I became a Fellow of the American College of Emergency Physicians.
During my tenure as the EMS Medical Director at Ascension St. Michael's and Ascension St. Clare's, I served as the medical director for several area EMS services.
Thomas deHoop, MD '90, GME '91
Thomas deHoop, MD '90, GME '91
Representing Alumni Region 6 - Idaho, Montana, Nebraska, North Dakota, Oregon, South Dakota and Washington
Like many of my classmates, I moved to Milwaukee from California. I came to love the Midwest where I spent the next 25 years. Milwaukee and MCW will always hold a special place in my heart because there I was able to fulfill my dream of practicing medicine. I owe a debt of gratitude to Dr. David Foley, Ob/Gyn at St. Joseph's, for inspiring me to go into Ob/Gyn.
I loved the Midwest enough to stay there for the next 20 years in Cincinnati for residency and then on fulltime faculty at the University of Cincinnati College of Medicine. I had the privilege of teaching about 1000 medical students and 100 residents in my time there.
I decided it was time to move back west and to focus more time on my practice, so for the past nine years, I have lived and practiced at the foot of Glacier National Park in Kalispell, Montana. I am part of a 5-person group that does a majority of the deliveries in our town. I am currently a volunteer faculty at University of Washington and the current WWAMI Ob/Gyn Site Coordinator for Kalispell.
Career Highlights
Kalispell Regional Medical Center, Montana

Vice Chief and Chief of Staff Elect
Chair Department of OB/GYN
Chair Robotic Surgery Steering Committee

University of Cincinnati (UC)

Associate Professor, Obstetrics and Gynecology
Chair of Medical Student Education and Clerkship Director for OB/GYN
UC College of Medicine Silver Apple Award for Teaching 2006-11
"Top Doctor" Cincinnati Magazine 2005-11
Dean's Award for Excellence in Teaching
APGO Excellence in Teaching Award

Medical College of Wisconsin

Reunion Committee Volunteer, Class of 1990

Committed to underserved patient populations
Jacob L. Dyer, PharmD '20
Jacob L. Dyer, PharmD '20
Representing Alumni Region 4 – Wisconsin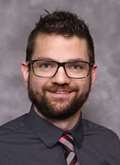 I am a pharmacist who graduated as an inaugural student of the MCW School of Pharmacy Class of 2020. As such, I am thrilled to be the first member representing pharmacists on the board. I have had the privilege to be appointed as an Academic Fellow in Primary Care Research and an Instructor within the School of Pharmacy.
When the fellowship concludes, I plan to continue my service in the Milwaukee community and hope to continue impacting the next generation of health care trainees at MCW. Additionally, I am dedicated to continuing my work in community engagement with underserved populations in the Milwaukee area.
Career Highlights
Medical College of Wisconsin

Academic Fellow in Primary Care Research
Instructor, MCW School of Pharmacy
Co-Director of the Urban Community Health Scholarly Pathway
Member of the inaugural graduation class of 2020 at MCW School of Pharmacy
Member of the Center for Advancing Population Science (CAPS)

José Franco, MD '90, GME '93, FEL '94
José Franco, MD '90, GME '93, FEL '94
Representing Alumni Region 4 – Wisconsin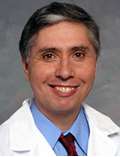 After growing up in Spain and then New Jersey, I graduated from Rutgers University and moved to Milwaukee to attend MCW. I thought I would be here for four years, but after falling in love in Milwaukee, I stayed for both my residency in internal medicine and fellowship in gastroenterology, and then joined the faculty here alongside my wife. In addition to teaching students, residents, and fellows, my clinical duties include the care of patients with liver disease. Over the last 15 years, I have had the privilege to hold various leadership roles related to medical education and working with the students here at MCW has been the highlight of my career.

Career Highlights
Professor of Medicine with secondary appointments in Surgery, Pediatrics and Physiology, 2010
Medical Director of Liver Transplant, 1995-2010
Curriculum and Evaluation Committee Chair, 2008-11
Medicine Clerkship Director, 2008-11
Discovery Curriculum Director, 2011-14
STAR Center Director, 2012-present
GI Director of Education, 2014-present
Michael Bolger Standing Ovation Award, 2014
Associate Dean for Educational Improvement, 2014-present
Community and Institutional Pillar Director in the Kern Institute, 2017-present
Ernest Henschel Best Teaching Clinician Award, 2011
MCW Distinguished Service Award, 2013
Leonard Tow Humanism Award, 2018
Harry Beckman Best Teaching Basic Scientist, 2018
America's Top Doctors, 2005-2020
Walter Zeit Fellow
Student Assembly advisor
Ann H. Klopp, MD '03, PhD '02
Ann H. Klopp, MD '03, PhD '02
Representing Alumni Region 5 – Arizona, Colorado, Kansas, New Mexico, Oklahoma, Texas, Utah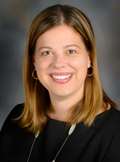 I graduated from the Medical College of Wisconsin in 2002 where I completed both my MD and PhD degree. I subsequently went to MD Anderson Cancer Center in Houston where I completed my residency in Radiation Oncology and have specialized in the treatment of gynecologic cancers. I grew up in Whitefish Bay, Wisconsin and have family that lives in the Milwaukee area that I visit frequently. I have three kids 15, 11, and 6. I enjoy playing traveling, swimming and playing tennis when I can.
Career Highlights
Section Head of gynecologic radiation oncology at MD Anderson cancer center

Center Medical Director for Mays Clinic at MD Anderson
Co-lead the HPV cancers moonshot program at MD Anderson Cancer Center
Researching the microbiome and immune response in HPV cancers treated with radiation therapy.
President Elect for 2021-22 of the American Brachytherapy Society
Co-chair of the Corpus Committee at the NRG.
Beth B. Krippendorf, PhD '93
Beth B. Krippendorf, PhD '93
Representing Alumni Region 4 – Wisconsin
I have dedicated my teaching service to MCW for more than 20 years. During that time, I taught and served as laboratory director for several courses including Cell and Tissue Biology, Medical Neuroscience and Clinical Human Anatomy. I am currently the course director for Medical Neuroscience, and help students learn anatomy in the School of Medicine and School of Pharmacy.
My educational scholarship has focused on the development of teaching materials and assessment methods. Topics for my educational publications and presentations include virtual microscopy, an online interactive laboratory manual, computerized examinations and grading, and video examination questions.
Career Highlights
The Harry Beckman Basic Science Teaching Award – selected by the MCW senior class (2004, 2008, 2013, 2017)
National Medical Honor Society – Alpha Omega Alpha – awarded by newly elected members of the MCW Beta chapter in recognition of gifted teaching (2009)
MCW Society of Teaching Scholars – in recognition of teaching excellence and outstanding contributions as an educational scholar and leader (2010)
Promotion to Professor in the Clinician Educator / Educator Pathway (2018)
Thomas M. Krummel, MD '77
Thomas M. Krummel, MD '77
Representing Alumni Region 7 - California and Nevada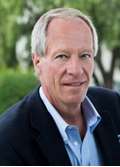 I feel privileged to have started my career at MCW. Following surgical and pediatric surgical training over a decade, I have held academic posts at MCV/VCU, Penn State and Stanford Universities.
The surgical care of infants and children has been my primary clinical focus throughout a 40-year career. Other areas of interest/contribution include neonatal ECMO, fetal tissue repair, simulation and VR based surgical training and robotic surgical device development and use.
For more than 15 years, I have co-directed the Stanford Byers Center for Biodesign. This program is designed to teach the invention and implementation of new technologies through interdisciplinary research and education at the emerging frontiers of engineering and the biomedical sciences.
I have served in leadership positions in many surgical societies, and was the President of the American Pediatric Surgical Association from 2013-2014.
Career Highlights

Stanford University School of Medicine

Emile Holman Professor/Chair Surgery (1998-2015) - Now Emeritus
Stanford Byers Center for Biodesign Program Co-Director

Lucile Packard Children's Hospital, Susan B. Ford Surgeon in Chief (2002-2016)
AAP-William E Ladd Medal Award 2020
Fogarty Institute for Innovation Board of Directors Chairman
International Scientific Committee at IRCAD, University of Strasbourg, France President
Medical College of Wisconsin

Millman Award, 1977
Alumni Association Alumnus of the Year, 2003
Marlene D. Melzer-Lange, MD '75, GME '78
Marlene D. Melzer-Lange, MD '75, GME '78
Representing Alumni Region 4 – Wisconsin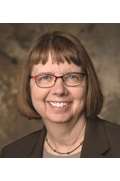 I currently serve as a pediatric emergency medicine physician at Children's Wisconsin and was the medical director of the Emergency Department/Trauma Center at Children's. Having served many children and adolescents sustaining violent injuries in my clinical setting, I partnered with stakeholders to develop Children's Project Ujima, one of the first hospital-based violence intervention programs in the country.
As faculty at MCW, I have had experiences on the Rank and Tenure Committee, and currently serve on the medical school Admissions Committee. My scholarly work is focused on care of the violently injured, adolescents, and emergency care. I chair Children's Domestic Violence Committee which supports efforts to screen, identify, and support those who are exposed to domestic violence.
Career Highlights
Medical Director, Project Ujima
Recipient of MCW's Distinguished Service Award and the American Academy of Pediatrics Michael Shannon Award for Compassionate Emergency Care
Past-President of Children's Medical Staff
Served teen mothers and their children at Teen Pregnancy Services of Milwaukee for 18 years
Caring for children and adolescents in Children's Emergency Department/Trauma Center
Chair the American Academy of Pediatrics Violence Prevention Subcommittee
Elizabeth A. Nietert, MD '06
Elizabeth A. Nietert, MD '06
Representing Alumni Region 4 – Wisconsin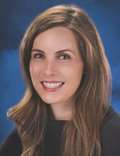 I am an MCW graduate, MD class of 2006. After graduation, I complete my internship and dermatology residency at Southern Illinois University in 2010. I have been in private practice dermatology in Wisconsin, now practicing in my hometown of Wausau. I also travel back to my residency in Illinois as part-time faculty and help teach the dermatology residents. I love having students in my private practice and work with the local family practice residents. I am volunteer faculty at Wausau Family Medicine Residency Program. Most days of the week you will see a PA student, college kid home for a break, or even high school student following me around. Teaching my art, as per the Hippocratic oath we took, has kept me up to date and contributed to my love of being a physician. I have also served as President of the Wisconsin Dermatologic Society.
Career Highlights
President of Wisconsin Dermatologic Society, 2010

Part-time faculty at Southern Illinois University School of Medicine Dermatology Residency

Volunteer faculty at UW School of Medicine and Public Health Wausau Family Medicine Residency
Betty S. Pace, MD '81, GME '84
Betty S. Pace, MD '81, GME '84
Representing Alumni Region 4 – Wisconsin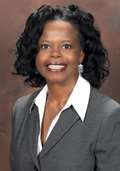 Since 1994, when I established a basic research lab focused on sickle cell disease at the University of South Alabama, my work has been funded by the NIH. Having led other programs and earned national recognition (including a stint as chief medical officer for the National Sickle Cell Disease Association of America), I currently serve as the Francis J. Tedesco Distinguished Chair in Pediatric Hematology Oncology at the Georgia Cancer Center, Augusta. Parallel research efforts, I have dedicated my career to training young investigators at the undergraduate, graduate and faculty levels. In 2006, I was awarded funding from NIH/NHLBI to train underrepresented minority junior faculty conducting biomedical research related to blood disorders. In the NHLBI-PRIDE Program, we have trained 85 scientists from institutions across the US to increase diversity of the biomedical research workforce.
Career Highlights
Medical College of Georgia at Augusta University
Tedesco Distinguished Chair in Pediatric Hematology/Oncology
Professor, Pediatrics
Professor, Biochemistry and Molecular Biology
Professor, Graduate Studies
GRU Faculty Senate Basic Science Faculty Award 2013
University of Texas at Dallas
Lifetime Diversity Champion Award 2010
Popular Science "Brilliant 10" US Scientists 2003
Medical College of Wisconsin
Walter Zeit Fellow – established The Betty S. Pace, MD Endowed Scholarship Fund
American Society of Hematology, Honorific Award for Leadership in Promoting Diversity 2017
Thomas E. Palmer, MD '71, GME '76, FEL '85
Thomas E. Palmer, MD '71, GME '76, FEL '85
Representing Alumni Region 4 – Wisconsin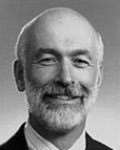 After graduation from MCW in 1971, my professional life of 43 years has been dedicated to the clinical practice of medicine, which included seven years in primary care, followed by twenty-nine years in specialty care (interventional cardiology), mostly in the Milwaukee area.
I have been very fortunate to have had the strong support of my wife and three sons during this time. My greatest fulfillment in my medical life has been the opportunity to serve the patients and families entrusted to my care, with skills, insights, and sensitivities taught me by all of my MCW professors and instructors. I am very grateful for all of these experiences.
Career Highlights
National Health Service Corp., US Public Health Service, Brownstown, IN, 1972-1974
President, American Heart Association (Wisconsin Chapter), 1977-1980
Private Practice, Harwood Medical Associates, SC, Wauwatosa, WI, 1977-1982
Private Practice, Duchelle, Acevedo, Hess & Palmer, SC, Milwaukee, WI, 1985-1999
Private Practice, Cardiology Associates of Waukesha, SC, Waukesha, WI, 1999-2014
Carol E. Ritter, MD '83
Carol E. Ritter, MD '83
Representing Alumni Region 1 – Connecticut, DC, Delaware, Maine, Massachusetts, New Hampshire, New Jersey, New York, Pennsylvania, Vermont, Virginia, West Virginia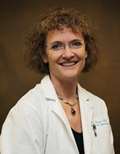 My 30+ years of practicing women`s health medicine has focused on educating women to understand their bodies and be more confident in their lives as a result. I have found that my patients are my best teachers. Collaboration between doctor/patient and teacher/student has been my secret weapon for success. The last two decades I have used this same approach to teaching residents. I find it an honor and a duty to train the next generation of doctors.
Career Highlights
Director of Women`s Minimally Invasive Surgery at Greater Baltimore Medical Center
President of Baltimore County Medical Association
Board member of MedChi, Maryland House of Medicine
Board Member Center for Healthy Maryland
Baltimorean of the year 2005
MCW Humanitarian Award 2008
Med Chi Distinguished Member Award 2010 for making a documentary, If the Bough Breaks, on efforts to change tort reform in Maryland
Maryland Defense Force 2007 Humanitarian Award for working in Bosnia
2011 Real Simple Magazine Recognition in Article: 5 Inspiring People
Malika L. Siker, MD, GME '11
Malika L. Siker, MD, GME '11
Representing Alumni Region 4 – Wisconsin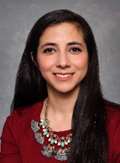 Since joining the MCW faculty in 2011 immediately after completing residency in the MCW Department of Radiation Oncology, I have devoted my professional career to the care of oncology patients, diversity, inclusion, and health equity.
Within radiation oncology, I am an Associate Professor with clinical interests in hematologic and CNS malignancies and have held national and local leadership positions focused on workforce diversity and developing educational opportunities aimed at improving health equity, including community partnerships.
Within academic medicine, I am Associate Dean for Student Inclusion and Diversity where I oversee pipeline programs and initiatives to improve inclusion for students from backgrounds underrepresented in medicine. As a faculty member of the Kern Institute, we are using human-centered design and considering the role of character and caring as we develop innovative initiatives to address inclusion and diversity.
Career Highlights
Awarded 40 Under 40 by Milwaukee Business Journal in 2019
Named Young Professional Power Broker by Milwaukee Business Journal in 2019
Listed in National Influencers: Rising Stars by The Business Journals in 2019
Member of the inaugural class of American Society of Radiation Oncology (ASTRO) Pipeline Protégé Program for leadership development
Chair of the ASTRO Committee for Health Equity, Diversity, and Inclusion (CHEDI)
Academic Co-Chair for the Community Advisory Board (CAB) of the MCW Cancer Center
Herbert J. Zimmers, MD '70, GME '76
Herbert J. Zimmers, MD '70, GME '76
Representing Alumni Region 4 – Wisconsin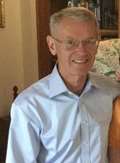 I am a retired Radiologist having worked in diagnostic radiology for 25 years at St. Michael Hospital in Milwaukee and 10 years at Milwaukee Medical Clinic/Aurora. During my retirement, I frequently attend radiology and general medical lectures and am active in the planning committee for the MCW Symposium for Retired Physicians. Presently my wife and I split our retirement time between Milwaukee and Largo, FL
Career Highlights
Working as a general radiologist in a local community hospital (St. Michael Hospital Milwaukee). In that era before sub-specialization, the general radiologist was involved in all the different modalities as they were being developed. This was a very dynamic time in radiology. I particularly enjoyed angiography and the beginning of interventional procedures.
Alumni Association Directors Emeritus
Cynthia A. Bauer, MD '74, GME '75
Brian J. Bear, MD '84, GME '89
Steven C. Bergin, MD '74, GME '78
John T. Bjork, MD '71, Fel '76
Robert O. Buss, MD '66, GME '68
Barbara B. Calkins, MD '96
John O. Chamberlain, MD '52
Donald E. Chisholm, MD '56, GME '64
Timothy A. Crummy, MD '97
Timothy T. Flaherty, MD '59
Walter E. Gager, MD '63, GME '67
Daniel J. Geenen, MD '89, GME '92
Neil Guenther, MD '83, GME '88
Paul E. Hankwitz, MD '74, GME '78
Kathleen M. Hargarten, MD '82, GME '85
Donald J. Heyrman, MD '56
Walter J. Hogan, MD '58
Roger P. Johnson, MD '67, GME '73, MS '65
William J. Listwan, MD '68, GME '74
Marie L. Nakata, MD '89, GME '93
Jane L. Neumann, MD '70, GME '73
James A. Stadler, MD '73, GME '77
Kathleen S. Stokes, MD '87, GME '91
Gilbert S. Wadina, MD '61
Daniel R. Wartinbee, MD '77, GME '82
Thomas G. Wittmann, MD '84, GME '87