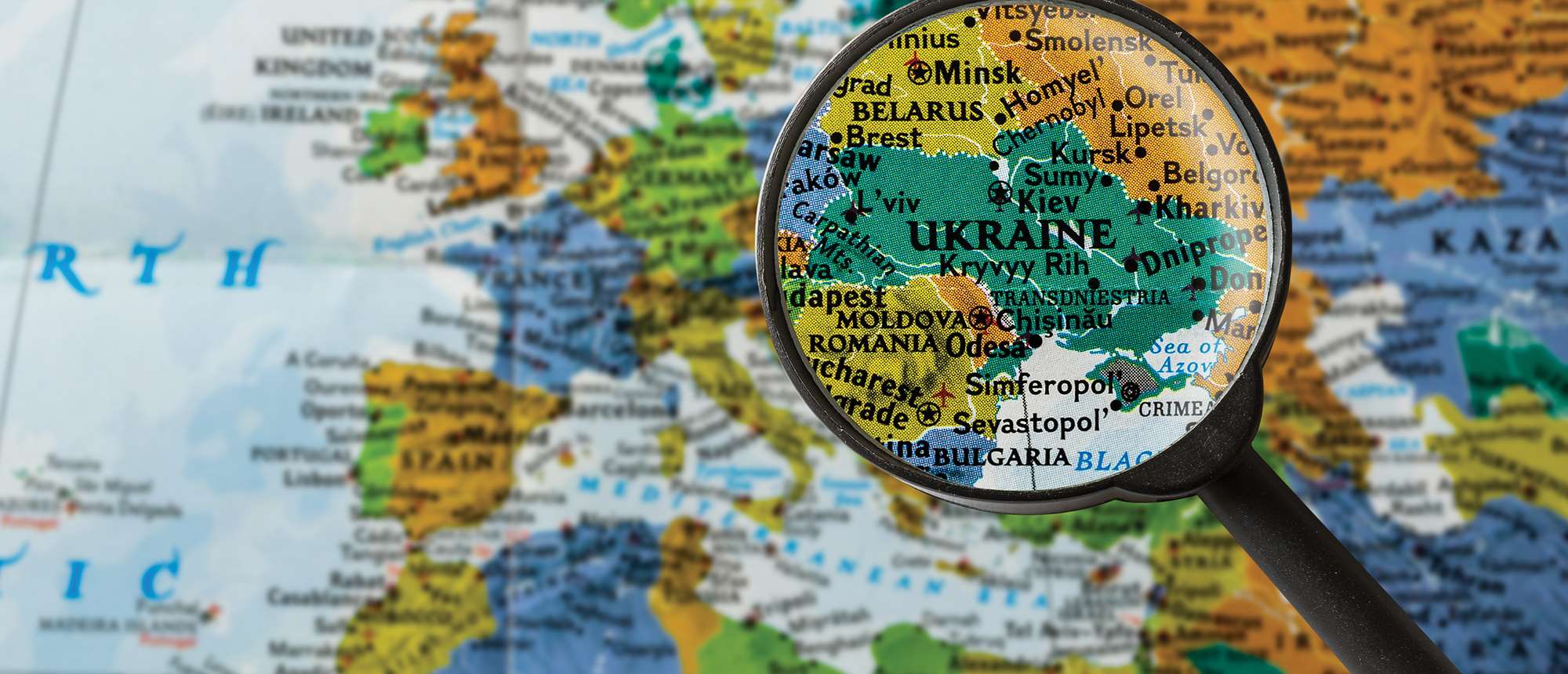 Strengthening Rehabilitation Medicine in Ukraine  
MCW's own Dr.
Oksana Sayko
, associate professor of physical medicine and rehabilitation (PM&R), and a Ukrainian-American, is leading a rehabilitation residency training program in Ukraine, and since 2015 has provided continuing medical education to Ukrainian physicians in cooperation with the NATO Trust Fund.
Read Dr. Sayko's story
MCW supports Dr. Sayko's long-term efforts amidst the ongoing war with Russia and ending global health inequities.
The MCW Office of Global Health was established with an internal investment of start-up funds.
Through their generosity, the following organizations and individuals have been partners in building and sustaining the MCW Office of Global Health's objectives:
Wm. Collins Kohler Foundation
St. Joseph's Hospital Professional Emergency Services Fund/Dr. Greg Von Roenn
Wagner Foundation, Ltd.
WIcare/Sue Ewens
Memorial fund of Dr. Rachel Thompson/Dr. Jeff Thompson Family
Rachel Thompson, MD, MS graduated from MCW Medical School in 2008. After earning her medical degree, she completed a pediatrics residency and masters in Health Services Research at Indiana University, and a primary care research fellowship at UW-Madison. She loved and respected her patients in all the places she practiced: from Indiana and Wisconsin to Thailand, Honduras, and Kenya. Dr. Thompson was passionate about environmental justice, vulnerable populations, and global health, and incorporated those passions into her research. We are excited to establish this memorial, which will benefit MCW graduate and medical students who seek to honor Dr. Thompson's legacy for years to come. The Dr. Rachel Thompson Global Health Equity Scholarship funding will echo her local and international clinical and research efforts. Funding support will be competitively provided to support students' faculty-mentored global health research projects that address health inequities both locally in Milwaukee, in Wisconsin, and across the world. This fund will also pay tribute to her own research efforts by sponsoring an annual global health equity research event that will disseminate the outcomes of MCW students, faculty and their local/global collaborators.
At MCW, we have a thriving Office of Global Health that is also dedicated to making the world a better, healthier place to live. Located in Milwaukee, MCW is a private academic medical center whose mission is to educate the next generation of physicians, discover cures for disease through breakthrough research, provide innovative patient care, and engage in community partnerships.
MCW's Office of Global Health is flourishing because of the interest of students and faculty in seeking to provide research and patient care to communities around the world. Our medical students travel abroad to better understand global health care systems and inequities primarily in low-resource countries. Our faculty are advocates for global health who, with the Office of Global Health, establish partnerships with universities around the world to train their faculty and provide health care in poor countries.
Enclosed is an overview of some of the activities of MCW's Office of Global Health (PDF).
We invite other opportunities to advance great global health efforts in community engagement, education, patient care, and research. We are actively engaged in obtaining additional resources to support global health efforts listed below. View the full list of opportunities to support global health at MCW (PDF).

Student Travel Scholarships
Scholarships decrease the cost burden to travel countries with diverse resources, and to experience healthcare settings outside of the United States. These away rotations are to motivate students to serve global patient populations and to serve their own communities.
Giving level: $1,000 and up

Medical Spanish Course for Medical Students
Throughout their careers, regardless of where they choose to practice, medical graduates will have to communicate on several levels with patients whose only language is Spanish. This elective offers medical vocabulary needed for basic communication with Spanish-speaking patients. In addition to language skills, the course includes exploration of Spanish culture and the impact of this culture on the interaction between the Spanish-speaking patient, their family and the health care system. Funds will be used to hire an instructor.
Giving level: $3,000

Faculty Travel Scholarships
Scholarships help decrease the cost burden for MCW faculty to travel to countries with diverse resources and extend the MCW missions of research, education, patient care and community engagement. Faculty, in turn have an opportunity to assess current methods or providing patient care in the United States and further consider innovation and cost effectiveness at home.
Giving level: $1,000 and up

Global Health Seed Projects for Faculty
Global Health Research Seed Funds are used by faculty to support innovative scientific discovery. Financial support covers the costs for laboratory supplies, specialized equipment, and international collaborators and staff time.
Giving level: $25,000 and up

International Physician Travel Scholarships
Scholarships decrease the cost burden for international trainees and physicians from collaborating countries from around the world to observe our state-of-the-art medical care. These trainees and physicians can learn techniques that can be brought back to their countries to build better healthcare systems.
Giving level: $3,000 and up