Our City of Nations (OCON) 2022
Together: Honoring Struggle, Celebrating Success, and Healing Forward

While the pandemic created many challenges across our communities and multidisciplinary fields, it also offered opportunities to adapt, engage in new ways, and build on the strengths of refugee and immigrant communities and their partners.
Our next conference will be hybrid and offered in-person at the UW-Milwaukee Zilber School of Public Health or, virtually via Zoom events. Let us share how we have built and continue to build stronger networked, services, and communities and where we are headed as we walk together.
View the OCON 5.0 Program (PDF)
This two-day hybrid conference will be offered both virtually via Zoom or in-person at UW-Milwaukee's Joseph J. Zilber School of Public Health.
Professionals: $55/day
Volunteers, VOLAGS: $15/day
Students: $10/day
Parking: $6/day
Continuing Education Credits: $25
Virtual: no cost
Would you like to also be an active participant? Submit the form for the following:
Poster: present a poster of original research, projects, programming or activities.
Creative Work: exhibit two- or three- dimensional works of art exploring themes on diverse populations.
Display Table: provide information on an organization, student group, study abroad or local volunteer opportunity, or project overview.
Essay: Submit a written reflection on the theme of the conference to be printed in the conference program (no more than 750 words)
Market place: sell homemade items
A free and virtual only, special student session will occur Thursday, November 17 from 1-4 p.m. View the program PDF for additional details.
Register here for the special student session
We can't wait to gather again. Send questions to Melisa Hodzic, mhodzic@mcw.edu.
Co-Sponsors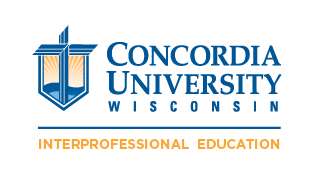 Financial and in-kind support from the Our City of Nation's co-sponsors validates this conference's intent and are our partners in ensuring it is accessible and equitable. We sincerely thank them for their long-term support especially Mount Mary University Master of Science in Professional Counseling and the Medical College of Wisconsin Office of Continuing Professional Education for providing credit for continuing education.
Previous Conferences
Since 2015, this multidisciplinary conference has occurred every 18 months and been organized by a dedicated group of academic, community-based, and governmental stakeholders who are collaborating to make Milwaukee and our State of Wisconsin a more welcoming community for all. Following the inaugural conference, a Consensus statement on best practices for refugee care in Wisconsin was collaboratively written and published.
To understand the refugee resettlement process in Milwaukee, please view this summary (PDF).