Medical College of Wisconsin Foot and Ankle Fellowship
This one-year fellowship program offers exposure to a broad spectrum of orthopaedic foot and ankle disorders at a busy Level I academic trauma center. The curriculum provides a well-rounded experience of managing operative and non-operative care to orthopaedic foot and ankle patients. It is designed to cover all aspects of adult foot and ankle disorders, as well as those topics outlined in the AOFAS recommended foot and ankle curriculum. Fellows participate in the preoperative, intra-operative and postoperative management of surgical patients as well as using advanced pedorthic, orthotic, and prosthetic techniques for non-surgical patients. Opportunities to perform basic science and clinical research are provided.
Apply Now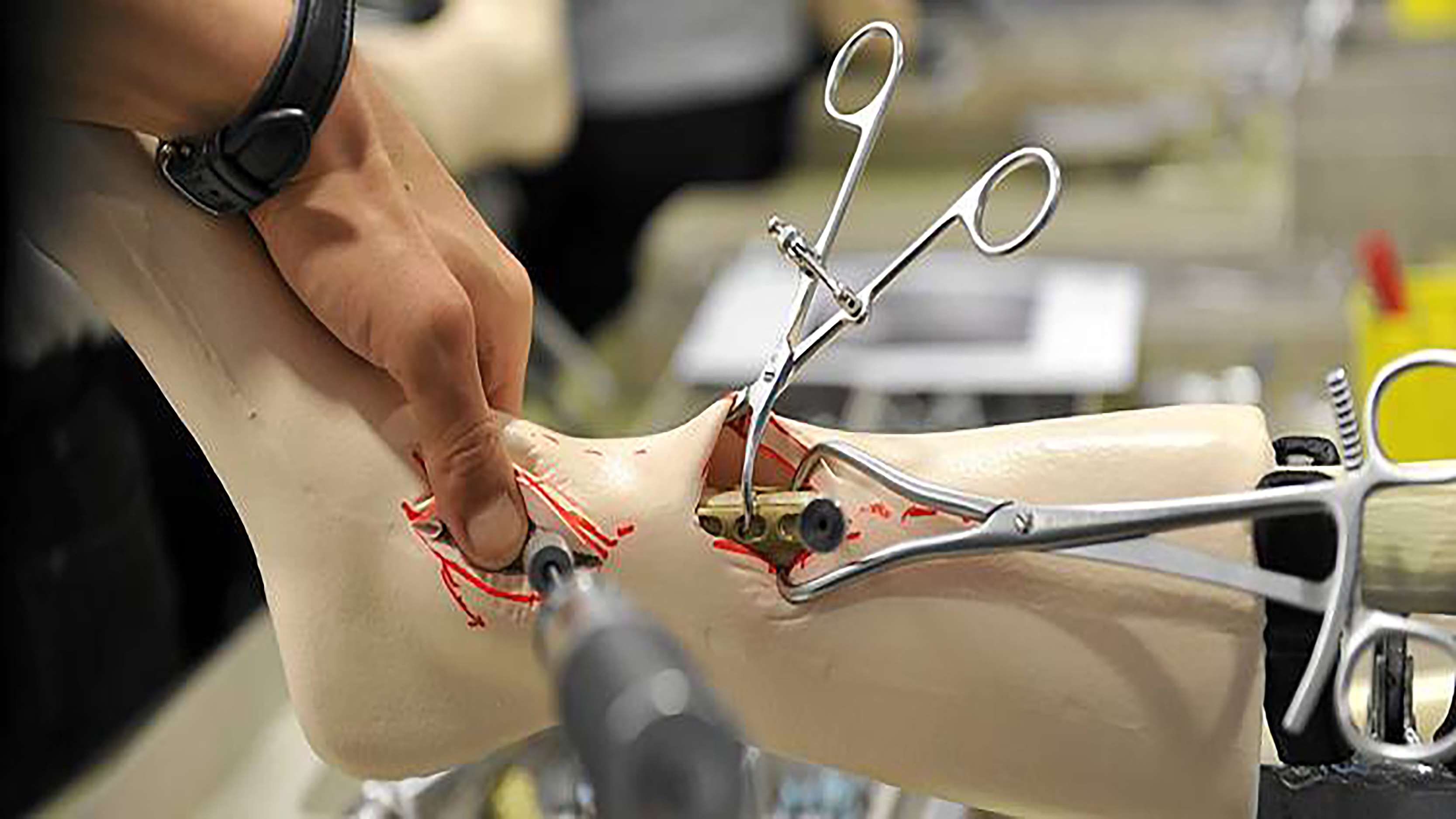 Foot and Ankle Faculty
Alex Burton, MD
Assistant Professor
About Our Fellowship
San Francisco Match Program
San Francisco Match Program
This fellowship program participates in the San Francisco Match Program.
Learn More
Eligibility
Eligibility
Completion of an ACGME Accredited Orthopaedic Surgery Residency Program
Must obtain or currently hold a State of Wisconsin Medical License
One year commitment (August 1 to July 31)
Benefits
Benefits
Stipend: 2023-2024 (PGV- $73,390)
MCW Terms, Conditions & Benefits of Employment

Insurance, Time Away from Work, Financial, Health and Wellness
Meals, Call Rooms, Working Environment and Laundry
Professional Liability Insurance - The MCW Professional Risk Management Department coordinates the professional liability self-insurance program and assures liability coverage with the Wisconsin Injured Patients and Families Compensation Fund in excess of the primary annual limits of $1,000,000 per incident and $3,000,000 in the aggregate
Department Benefits
Three weeks paid vacation
Time and funds for approved conference attendance
Curriculum
Curriculum
Fellows are expected to attend regularly scheduled lectures, journal club, foot conferences, and anatomy dissection sessions as well as participate in relevant research projects in conjunction with the orthopaedic biomechanics laboratory and gait laboratory. As a clinical instructor, the fellow is also responsible for teaching medical students and residents, as well as lecturing at conferences and participating in journal clubs. By the end of the fellowship, completion of two papers of publishable quality is required.
How to Apply
How to Apply
Register with the San Francisco Match Program
Complete and submit application through the American Orthopaedic Foot and Ankle Society (AOFAS)
Interview dates to be determined
Apply Now
For More Information
For more information regarding our fellowship programs, please contact:
Katie Gleisner
Education Program Coordinator
Department of Orthopaedic Surgery
Medical College of Wisconsin
8701 Watertown Plank Rd.
Milwaukee, WI 53226
(414) 955-3247
(414) 955-0061 (fax)