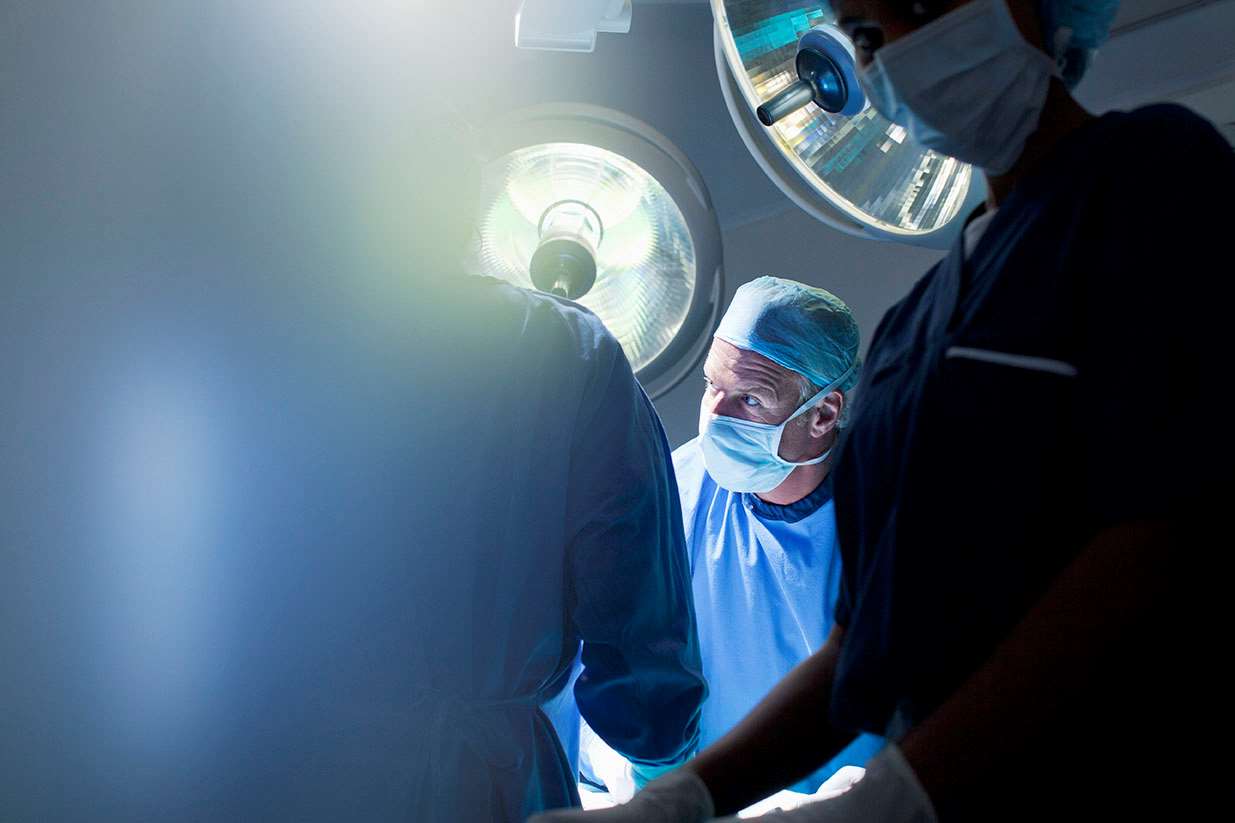 The Highest Level of Orthopaedic Care
The physicians of the Department of Orthopaedic Surgery possess specialized training and experience in all major areas of orthopaedic surgery, with the most advanced techniques for diagnosis and management of orthopaedic problems.
When necessary, additional consultations are obtained with other Medical College of Wisconsin specialists in areas like Rheumatology, Neurology, General Surgery, Pediatrics, Cardiology, Radiation Oncology, Hematology/Oncology, and Plastic Surgery.

All of these factors - the expertise of educators and researchers, the teamwork and support of many specialists, and the availability of the newest techniques - help assure patients a level of care that meets their needs, and exceeds their expectations.
For Appointments
To make an appointment with us, please call:
Local: (414) 805-6655 | Toll free: 1-800-DOCTORS
Best Doctors® 2017-2018
Best Doctors® in America list includes Orthopaedic Surgeons at MCW.
Physicians selected for inclusion in the Best Doctors® in America 2017-2018 database of 40,000 U.S. physicians represent the top five percent of the nation's practicing board-certified physicians.
MCW Orthopaedic Surgeons included in the list are:
Laura Gottschlich, DO
Donald Hackbarth, Jr., MD
Anne Z. Hoch, DO
David M. King, MD
John C. Neilson, MD

William Raasch, MD

Gregory J. Schmeling, MD, FAAOS, FACS

Joseph M. Schwab, MD

J. Channing Tassone, MD

John Thometz, MD

Scott Van Valin, MD

Carole S. Vetter, MD
Craig Young, MD
Peer-reviews by thousands of doctors nationwide determine an individual physician's inclusion in the database. Physicians who earn the consensus support of their peers as well as meet additional qualification criteria are included.
The database is available to public through subscription, and additional information is available on the Best Doctors website.
Best Doctors is a registered trademark ® of Best Doctors, Inc.