Biomechanics Lab
The Biomechanics Laboratory conducts a wide range of basic science and applied research projects in orthopaedic biomechanics. Research methods often encompass in-vitro experiments with human or animal specimens and the use of computer modeling and analysis.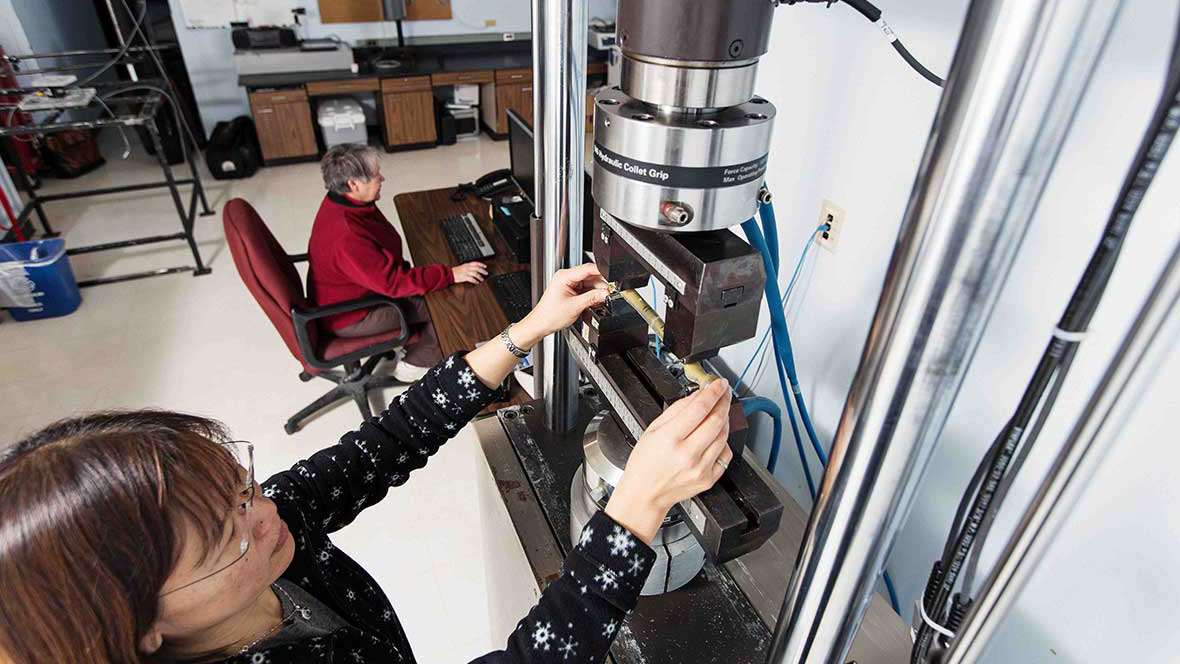 About the Lab
Current Research Topics
Cadaver model for evaluation of pelvic stability after injury fixations
Patella fracture fixation using headless screws
Stress analysis of shoulder joint implant
Biomechanical strength of acetabular stabilization for lytic metastatic disease
TMT-1 joint loading after surgical correction of hallux valgus
Femoral acetabular impingement and its impact on pelvic mechanics
Equipment
The lab is equipped with an MTS Landmark 370 servo hydraulic axial-torsion material testing system with a pair of hydraulic grips and FlexTest 40 controller, an Optotrak Certus 3D Motion Analysis System, Tekscan joint pressure measurement system with software and maps for multiple sensors, 6-degree load cell and various displacement transducers, miniature pressure transducers; and a portable radiograph unit with flat panel wireless digital radiographic imaging system
Funding
The laboratory is supported by the general operating funds of the Department of Orthopaedic Surgery and grants.
Personnel
Dr. Mei Wang (Lab Director) and Linda McGrady (senior Research Engineer)
Space
The Orthopaedic Biomechanics Lab is located at Marquette University in Cramer Hall, Room 165, (900 ft2).