Come Join Us!
The Department of Orthopaedic Surgery offers a variety of events, seminars, and conferences available to all physicians, APPs, fellows, residents, students, and staff, unless otherwise specified.
All conferences run from September through June with new and exciting events every week.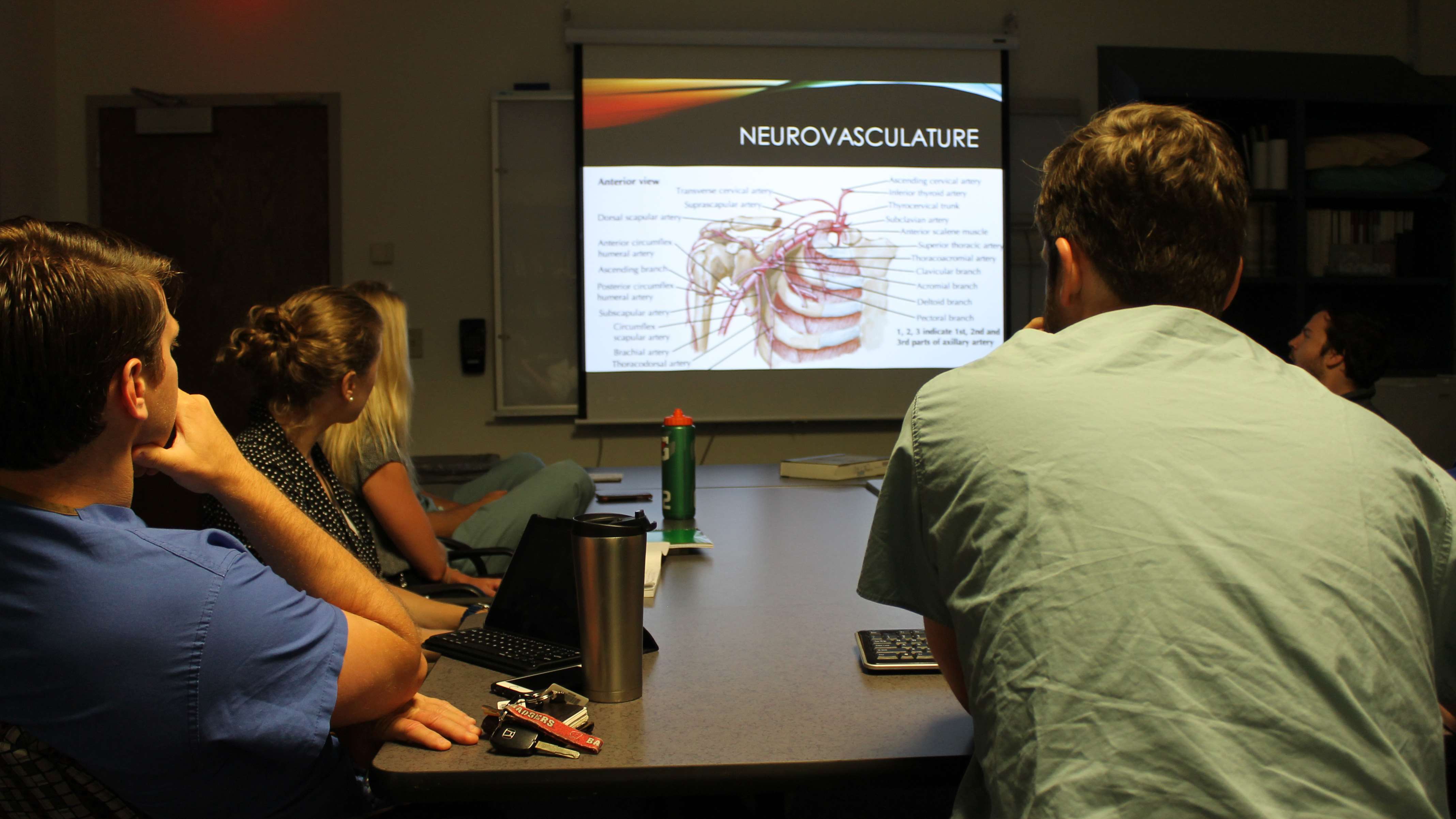 Conferences
Core Curriculum
The resident's core conferences are held on Monday, Wednesday, and Fridays. The program's core conference schedule is regularly scheduled didactic sessions that review established and evolving biomedical, clinical, and epidemiological information, and the application of this knowledge to patient care. Conferences are organized by specialty, with each section having 18 conferences per year. Specialty divisions repeat the subject matter every two years such that each resident will review each topic at least twice during their residency. All resident, including PGY1 residents on non-orthopaedic rotations, attend all conferences. Conferences are formatted to provide core orthopaedic knowledge and promote the evaluation of medical literature and research.
Basic Science
The Orthopaedic Basic Science Conference didactic series occurs every Wednesday for an hour during the months of September through June. The two-year lecture series covers all basic science topics in the current editions of the AAOS Orthopaedic Basic Science: Foundations of Clinical Practice and the AAOS Orthopaedic Knowledge Update.
Grand Rounds
Grand Rounds is an hour conference held on Wednesdays. Faculty members, visiting professors, fellows, PGY-5 residents, and PGY-4 residents present topics of their choice. The conference is primarily a didactic session designed to represent cutting-edge knowledge and regularly includes treatment indications, clinical outcomes, complications and evidence-based guidelines. All residents PGY1-PGY5 attend this conference as well as faculty and fellows. Grand Rounds runs September through June each academic year.
Journal Club
Journal club organized by Dr. Joseph Schwab and Dr. Brian Law is a one-hour long conference held once a month on Wednesdays as part of the Core Curriculum. All residents are in attendance. Dr. Schwab chooses 4-6 articles from core journals (JBJS, CORR, etc.) and specialty journals (JOT, JOA, JHS, AJSM, etc.). All residents are responsible for reading all articles. Discussions examine the scientific methods of the studies and the resulting conclusions. Residents are taught to read journal articles critically, apply knowledge of study designs and statistical methods, critically appraise and assimilate the evidence, and apply the findings to their patient population. Journal Club runs September through June each academic year.
Events
May

Jun

Jul

Aug

Sep

Oct

Nov

Dec

Jan

Feb

Mar

Apr