Medical College of Wisconsin Orthopaedic Surgery Global Opportunities
Global Health
As part of MCW's orthopaedic surgical training program, fifth year residents have the opportunity to participate in an international externship with Milwaukee Orthopaedics Overseas (MOO).
The goals for this experience are to foster a spirit of volunteerism, enhance surgical skills and decision-making, provide exposure to third world disorders, further cultural sensitivity, and strengthen teaching skills. This experience gives residents the opportunity to develop an understanding of the affects of health-care resource use; impacts the residents' outlook and attitude toward the delivery of health care and allows for professional development.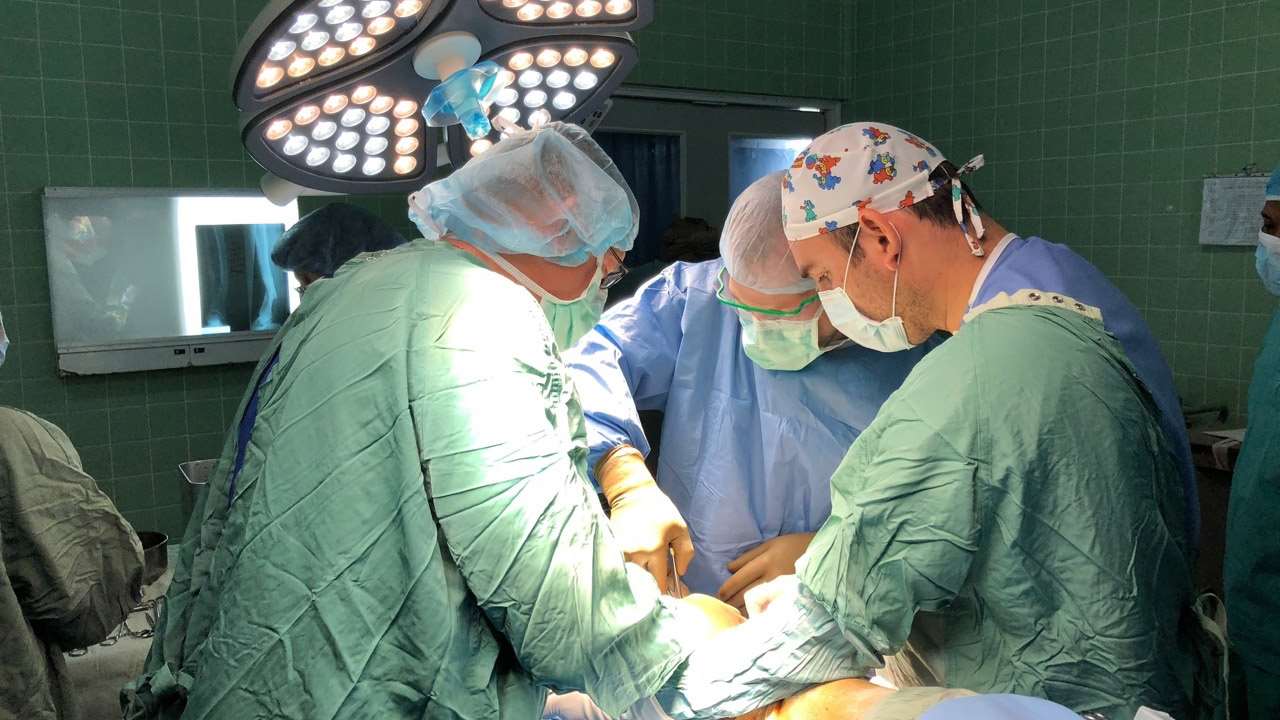 Milwaukee Orthopaedic Overseas
About MOO
MOO consists of attending physicians from MCW and the University of Utah as well as nurses, physical therapists and translators. The MOO "brigada" works closely with Los Pipitos, a non-governmental organization dedicated to improving the lives of Nicaraguan children with disabilities. Each year the team travels to several cities in Nicaragua in November to hold clinic and identify surgical candidates from within the Los Pipitos organization. The team returns in April for 1-week to perform over 40 surgeries ranging from malunions to pelvic osteotomies.

Recently, the program has expanded to include a resident exchange program as well an expansion in the surgical program. Residents from the Louis Fonseca Hospital in Managua travel to Milwaukee for 2-months to learn a variety of techniques and MCW residents have he opportunity to travel to Managua for 1-2 months to experience Orthopaedics in a developing country. In addition, Dr. Schwab has recently expanded the surgical program to include surgical cases at both Fonseca Hospital and the Pediatric Hospital in Managua.

Mission
Reduce local and global health inequities through multi-national collaborative partnerships in education, research, clinical public and community health.


Vision
Train the next generation of health leaders and address local and global health inequities across neighborhoods and nations.

Learn about our past trips
Nicaragua November 2022
In November of 2022, PGY-V Residents Dr. Erik Van Eperen and Dr. Adam Hadro went to Nicaragua for their Global Health Rotation.
Nicaragua November 2019
In November 2019, Residents John deVries and Jake Bauwens joined Drs. Edward Nelsen-Freund, Jeffrey Schwab, Tony LoGiudice, and Scott Van Valin, for a mission trip to Nicaragua. They were also accompanied by Jacelyn Ahrens ST, Mary Bestor RN, Linda Kliebhan PT, and Cynthia Marra LAT. While there, they spent time with Dr. Pablo Correa, who has previously come to MCW for a Residency Exchange, as well as an International Fellowship. Dr. Correa invited the group to his new hospital, Velez Paiz, where they instructed residents and attendings on surgeries such as total hip and knee replacements and shoulder arthroscopy.
Nicaragua January 2018
In January 2018, senior resident Dr. Omar Khatib accompanied Dr. Steven Grindel on a medical mission trip to Nicaragua. They spent the week doing surgeries at Lenin Fonseca Hospital in Managua. Most of the patients they saw were shoulder instability patients who were dislocating on a frequent basis with no surgeon in the country able to provide any stabilization procedures. While there, Dr. Grindel and Dr. Khatib were featured on tv performing a modified Weaver Dunn procedure on a young rugby player with a type IV AC separation.
Nicaragua November 2017
The Fall "MOO Brigade" to Nicaragua included Dr. Jeffrey Schwab, Dr. Scott Van Valin, Dr. Jonathan Kraus, Senior Residents Dr. Scott Smith and Dr. Scott Kuzma, Jacelyn Ahrens (surgical first assist), Cynthia Torres ATC, Mary Bestor, RN at Children's Wisconsin of Wisconsin, Elizabeth Moberg-Wolff and Linda Kliebhan. The team spent their time at three different hospitals working alongside local surgeons doing complex adult and pediatric surgeries.
Peru January 2017
In January 2017, senior resident Dr. Jesse Bauwens accompanied St. John Vianny Parish on a medical mission trip to Piura, Peru. The trip was an elective rotation for Dr. Bauwens where he and Dr. Van Winkle saw over 150 orthopaedic patients in clinic in the church and at surrounding villages. They spent a day doing carpal tunnel releases in an operating room that was built in the basement of Santisimo Sacramento Parish. Dr. Bauwens dedicated his trip to the memory of Dr. Jim Wallace.
Nicaragua November 2016
In November 2016, senior resident Dr. Lisa Sienkiewicz accompanied Dr. Jeffrey Schwab and Dr. Scott Van Valin on the first of their annual trips to Nicaragua.
Nicaragua April 2016
The spring 2016 MOO "brigade" included Dr. Jeff Schwab, Dr. David King, senior residents Dr. Anthony LoGiudice and Dr. Matthew Smith, Mary Bestor, RN at Children's Hospital of Wisconsin, Dr. Marcella Woiczik and her Pediatric Orthopaedic Fellow, Dr. McCall McDaniel, and Mindee Hooley, a surgical tech from Shriner's Hospital for Children in Salt Lake City, Utah. Roughly 50-60 patients showed up and waited in line in an auditorium for their chance to be seen by our team of orthopaedic surgeons. They had two makeshift exam rooms in the back of an auditorium with privacy supplied by bedsheets strewn across wires. Translation was provided by two surgeons and one medical student from Nicaragua. Clinic itself was a mixture of adult and pediatric orthopaedic pathology with a heavy leaning toward pediatric.
The skill I appreciated the most was how to adjust to a low resource environment and still perform complex surgeries in an efficient manner."
Omar Khatib, md
January 2018
Global Health Testimonials
"The experience that Dr. Schwab has developed has set a great example for what mission work can be and how as physicians we can have a lasting impact on our fellow man. I will be forever indebted for this experience."
Scott Smith, MD, class of 2018 
Nicaragua 2017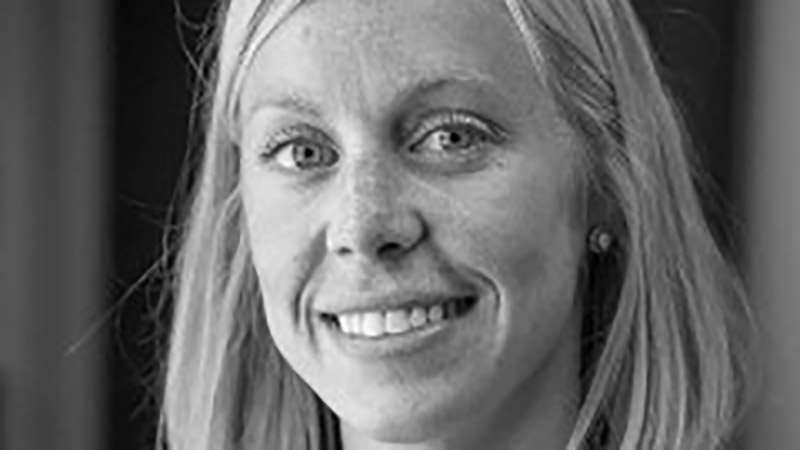 "Going to Nicaragua was a meaningful trip that has impacted how I think about healthcare and will surely influence how I practice orthopaedics in the future. It has truly inspired me to be a better physician. For future residents, I would highly recommend going to Nicaragua and only hope they enjoy it as much as I did."
lisa sienkiewicz, md, class of 2017
Nicaragua 2016
"Having the privilege to go to Nicaragua as part of my residency was an invaluable experience that taught me many lessons and will enhance my future practice."
scott kuzma, class of 2018
Nicaragua 2017