Adult Joint Reconstruction and Hip Preservation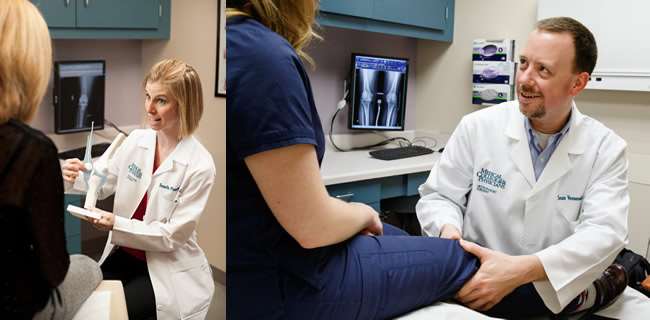 A number of physicians on the department's staff are skilled in total joint replacement and reconstruction, revisions, and
hip preservation
techniques employing every state of the art technique available in the field, including allografts.
While many primary total hip, knee and other joint reconstructions are performed, revision surgery for patients whose reconstructions are now failing is a major emphasis in this division.
The department sees numerous complex cases for which it is continually developing new treatment techniques.
In addition, the Orthopaedic Surgery and
Rheumatology
departments staff a bone and joint center as a combined study team for arthritic problems eluding diagnosis and treatment.
Currently, the division is researching total joint implants, bone grafting techniques, and the basic, mechanical aspects of total joint prosthetic fixations.
Appointments
To make an appointment with us, please call:

Adults
Local: (414) 805-6655
Toll free: (800) 272-3666

Pediatrics
Local: (414) 607-5280
Toll free: (877) 607-5280
Adult Joint Reconstruction and Hip Preservation Providers