Cell Biology Laboratory
The Cell Biology Laboratory investigates the interactions between bone cells and orthopaedic implants. Research activities include studies into the role of orthopaedic wear debris in the generation of cytokines by cultured osteoblasts, as well as alterations in bone-associated proteins in response to orthopaedic implant materials. The cell biology laboratory in the Department of Orthopaedic Surgery provides a unique environment for collaboration between basic scientists and orthopaedic surgeons.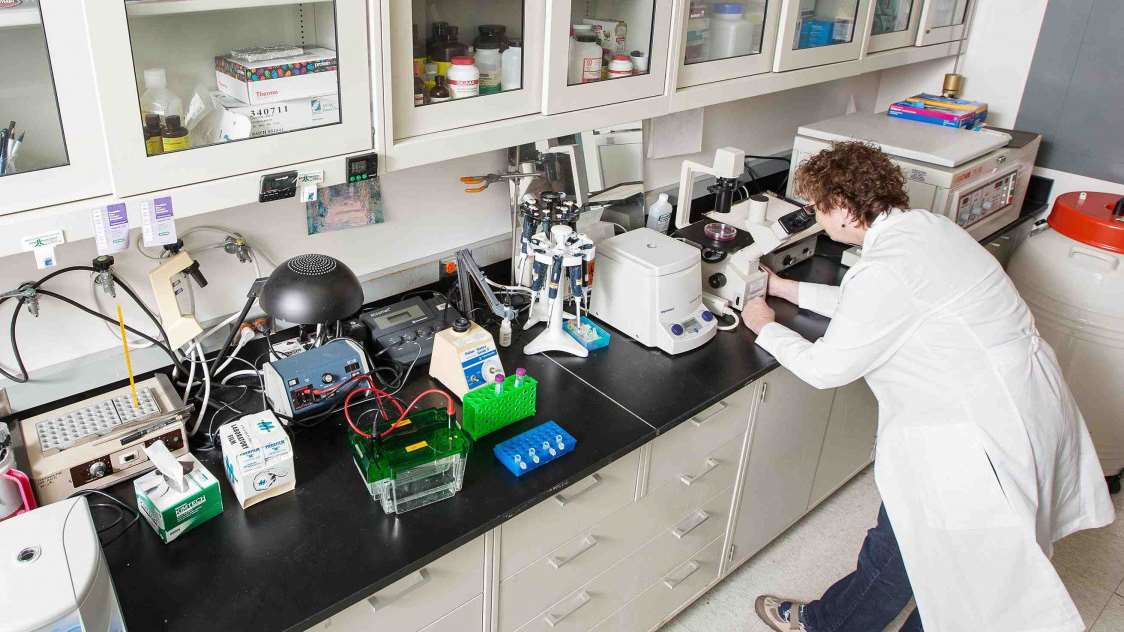 About the Lab
Equipment
Tissue culture equipment including incubator, hood, liquid nitrogen tank, centrifuges, water baths and refrigerators are available as well as gel electrophoresis equipment and software for quantitation, thermocyclers for reverse transcription and the polymerase chain reaction (RT-PCR), and an ELISA plate reader. Shared equipment includes ultracold refrigerators, ultracentrifuges, fluorescence spectroscopy, UV-visible spectroscopy, confocal microscopy and animal surgical facilities.
Funding
The laboratory is supported by the Medical College of Wisconsin.

Personnel
Dr. James Ninomiya (Lab Director) and Janine Struve (Research Associate) support residents and students in the laboratory.
Space
The Cell Biology Laboratory is located on the 4th floor in the Medical Education Building and is situated among the Anesthesiology Research Laboratories with access to shared equipment and expertise.