Welcome!
Thank you for your interest in the Medical College of Wisconsin (MCW) Pediatric Infectious Disease Fellowship! Our goal is to provide comprehensive clinical and research training in pediatric infectious diseases that is tailored to the fellow's previous experience, individual interests, and aspirations, in a collegial and nurturing environment that fosters intellectual curiosity, and prepares them to excel as academic researchers and clinicians. The vast resources of MCW including the Clinical and Translational Science Institute, Center for Infectious Disease Research, and the School of Public Health among others, provide ample opportunity for fellows seeking academic excellence in infectious diseases.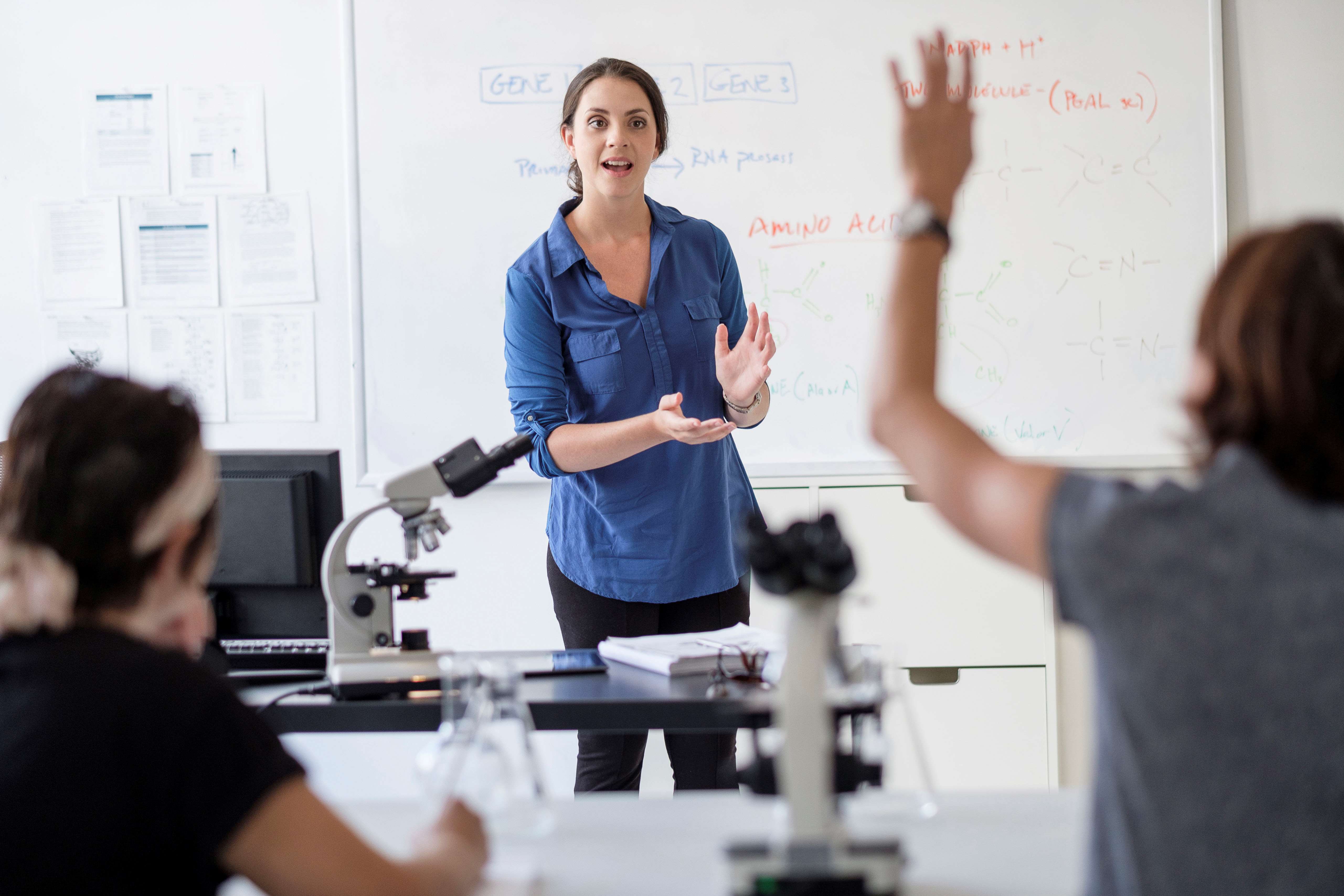 Meet our Director
Michelle Mitchell, MD, our fellowship director, discusses our program, our institutions, and living and training in Milwaukee.
As a fellow, you will...
Become competent in evaluating and treating children with common and rare infectious diseases
Learn from attendings who are national and international experts in the field of Infectious Disease
Work with other subspecialties at a premier Children's Hospital
Establish a foundation for a successful career in Infectious Diseases tailored to your interests and ambitions
Receive mentoring in your area of research, present your research in scientific meetings, and get training in submission of grant proposals and preparation of manuscripts
About Our Fellowship
Clinical Experience
Fellows will rotate on the inpatient Infectious Disease consult service a total of 52 weeks divided throughout the 3-year training period. A broad range of patients with an immense depth of pathology will be evaluated in the hospital including but not limited to intensive care, surgical/post-surgical, transplant and other immunocompromised hosts. Fellows will also participate in outpatient clinic experiences (approximately 15-20 half-day clinics per year) that includes general infectious disease, HIV, hepatitis C and care for the international traveler. Fellows will participate in weekly microbiology rounds and in weekly conferences that review in-depth the management of patients and guidelines of Pediatric Infectious Disease.
Research Experience
Fellows will have a vast array of research options from basic science to clinical/translational, quality improvement, or collaborating with the MCW Office of Global Health, and may seek out mentors from different departments and divisions at MCW including adult Infectious Disease. Fellows will have up to 23 months of protected time to work towards research goals. Ample opportunities exist to develop skills in grant writing and allow the fellow to be competitive for local and national awards during fellowship training.
Academic Curriculum
Twice weekly conferences in collaboration with the adult infectious diseases fellowship program provides exposure to a broad range of foundational topics from antibiotic coverage or pharmacokinetics/pharmacodynamics, to specific disease states, as well as a fellow's case conference and research conferences. A separate robust pediatric ID conference occurs weekly in which every patient on the ID consult service is discussed. Additionally, the fellow will have one month dedicated towards becoming familiar with the basic principles and practice of clinical microbiology.
Our Fellows
Brittany Player, DO
Hometown: West Bend, WI
Medical School: Midwestern University – Chicago College of Osteopathic Medicine
Residency: Advocate Lutheran General in Park Ridge, IL
Research/Scholarly Project: Utility of the BioFire Assay in Modifying Antimicrobial Use in Febrile Neonates
Mentor(s): Peter Havens, MD, Anna Huppler, MD, Michelle Mitchell, MD
Interests or Hobbies: I love spending time with my family and friends, traveling, and being outdoors.
Why did I choose MCW for fellowship? I worked at MCW and Children's Wisconsin for 8 years as a pediatric hospitalist. I knew the vast array of pathology regularly seen at Children's would provide me with endless opportunities to learn. I also knew the ID faculty as colleagues and friends, a dedicated group of educators, excellent clinicians, and well-respected experts in their field both locally and nationally. When I made the decision to leave my faculty position and return to fellowship as a non-traditional trainee, the ID team was welcoming and encouraging. They are a dynamic, supportive, and enthusiastic group that wholeheartedly invest in me as a learner. The decision to stay at MCW was easy and I couldn't be happier.
Our Faculty
Our talented team of pediatric infectious disease providers are ready to help train you for a successful career in our field.
Living & Learning in Milwaukee
Milwaukee is one of the Midwest's best-kept secrets and a prime location for the Medical College of Wisconsin's main campus. A one-of-a-kind city with a vibrant and diverse culture, this charming, yet metropolitan must-see is just 90 minutes north of Chicago and nestled on the coast of Lake Michigan. Whether you're catching a show at Summerfest, the world's largest music festival, immersing yourself in the old world charm of the Historic Third Ward or taking in the sights and sounds of one of the many cafés, beer gardens or restaurants that line the city's riverbank and shoreline, Milwaukee never disappoints. Find out why MCW students, faculty and employees take pride in calling Milwaukee home.
Apply
Our 3-year fellowship program is ACGME accredited and begins on July 1 each year. We accept one fellow each year through the National Resident Matching Program (NRMP). We accept applications from prospective applicants through the Electronic Residency Application Service (ERAS) starting in August with a deadline of October 31. Applications will only be accepted through ERAS. Candidates will be invited for interviews during September-November. Apart from US citizens and permanent residents, we will accept applications from existing J1 and H-1B visa holders.
Complete applications should include the following:
ERAS application form
3-4 letters of reference including a Program Director letter and preferably at least one letter from pediatric infectious disease physician
Medical Student Performance Evaluation/Dean's Letter
Curriculum Vitae
Personal statement
USMLE scores - Steps 1, 2, and 3
ECFMG certificate for foreign medical school graduates
Our Fellowship in Photos
Contact Us
Pediatric Infectious Diseases
MCW Department of Pediatrics
Children's Wisconsin
P.O. Box 1997
Milwaukee, WI 53201-1997
(414) 337-7070
(414) 337-7093 (fax)
Program Director
Michelle Mitchell, MD
Program Coordinator
Connie Chase