Clinical Health Psychology Post-Doctoral Fellowship
The Clinical Health Psychology Post-Doctoral Fellowships program aims to train competent, independently practicing Clinical Health Psychologists who will be well prepared to pursue a Clinical Health Psychology career in a hospital, healthcare setting, or academic medical center and to pursue board certification in Health Psychology. The training program offers two focus tracks: primary care and specialty care.
Learn more about the program (PDF)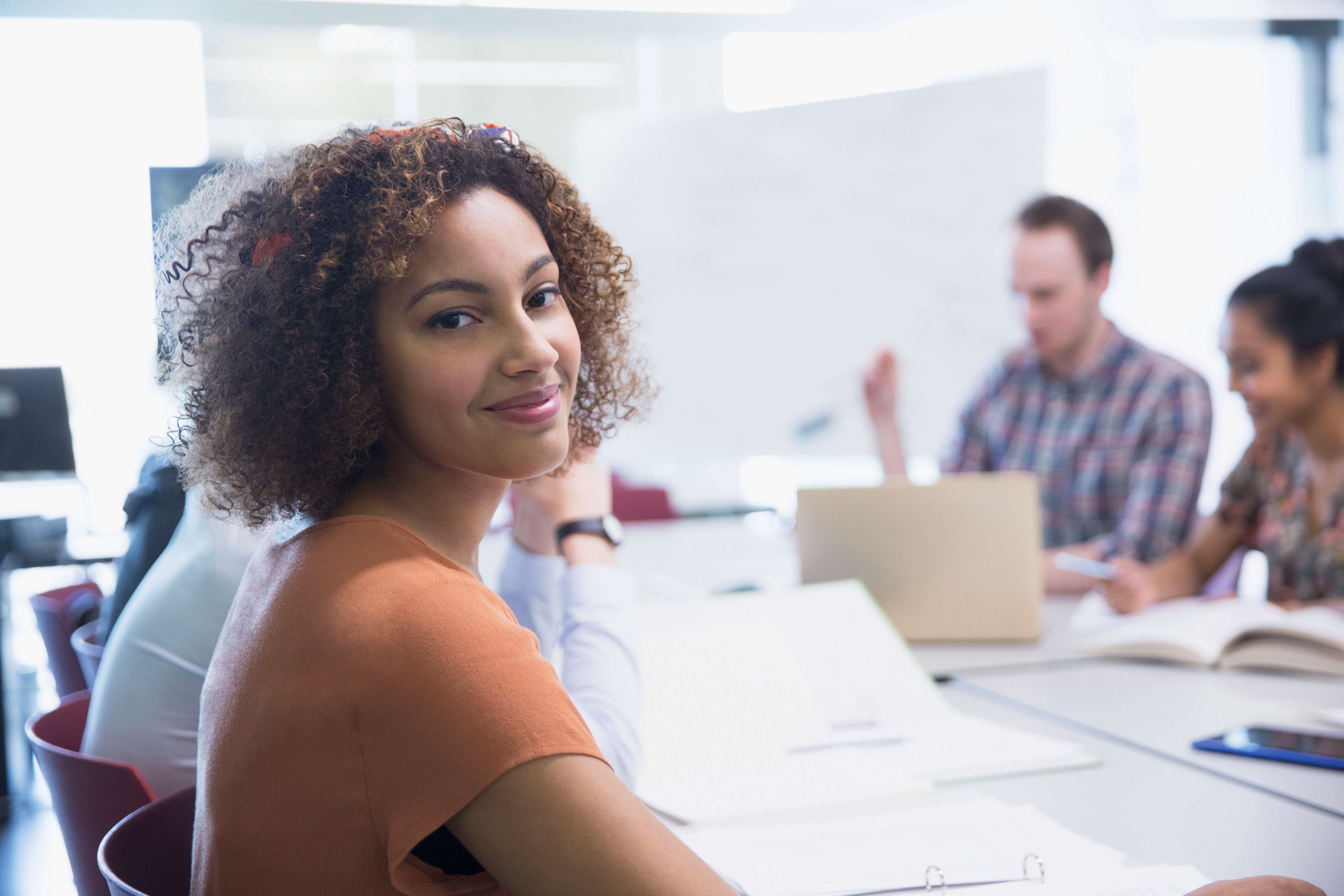 Clinical Rotations: Primary Care Clinical Health Psychology Track
Behavioral Medicine and Primary Care Psychology Clinic (BMPC)
The Behavioral Medicine and Primary Care Psychology (BMPC) Clinic is an assessment and treatment clinic focusing on primary care and specialty health psychology. This clinic serves the behavioral health needs of patients being treated in primary care as well as patients from specialty medical clinics without direct access to health psychology services. Patients referred to the BMPC clinic have a variety of presenting problems including adjusting to physical health conditions and/or treatments, mental health concerns (e.g., depression, anxiety), or engaging in healthier habits (e.g., smoking cessation, improved sleep, increasing physical activity).
Plank Road Clinic
The Plank Road Clinic is a free-standing outpatient, ambulatory Froedtert Health primary care clinic with three specialties (med/peds, family medicine, and internal medicine). A busy primary care clinic serving both children and adults with all presenting concerns. Fellows will serve as a behavioral health consultant for adult patients and perform empirically validated health psychology assessments and brief interventions. They will be available for warm hand-offs of primary care patients, ongoing brief behavioral health care, and consultation on behavioral and mental health concerns of primary care providers.
Clinical Rotations: Specialty Care Clinical Health Psychology Track
Cancer Psychology
Cancer psychology is the practice of health psychology as it applies to those being treated with cancer and addresses issues of adjustment to illness, coping with chronic illness, adherence and behavioral management, and end-of-life care. Cancer psychologists work with patients and their family members to help cope with cancer as well as the impacts it has on functioning, emotional distress, mental health, and family relationships. This rotation includes providing an empirically-based, health and behavioral assessment and intervention for patients undergoing surgical treatment for pancreatic cancer. Additionally, fellows will have the opportunity to treat patients over the course of their cancer treatment process.
Headache Medicine and Pain Psychology
The Headache Medicine Program is housed within the Department of Neurology at the Medical College of Wisconsin and provides multidisciplinary services to individuals suffering from primary headache disorders, including chronic migraines, tension-type and cluster headaches. The interdisciplinary headache team includes physicians, fellows, residents, pain psychologists, nurse practitioners and physical therapists. Patients in the headache program receive a comprehensive evaluation of their headaches, leading to a personalized plan of care established in collaboration with the patient and multiple headache specialists. When appropriate, patients are referred to pain psychology for a variety of presenting problems including difficulty adjusting to chronic headache pain and headache-related treatments, co-morbid mental health concerns (e.g., depression, anxiety), and/or assessment and treatment of maladaptive behavior patterns that may serve to perpetuate and exacerbate their headaches.
Palliative Care Psychology
Palliative Care is a specialty that focuses on improving quality of life for patients suffering with serious medical illness (e.g., cancer, advanced heart, lung, liver, kidney or vascular disease, serious neurological conditions, injuries from life-threatening accidents, and other serious or life-limiting illness). The goal is to minimize discomforting symptoms through a biopsychosocial lens focusing on physical, emotional, and spiritual distress. The interdisciplinary team includes physicians, advanced practitioners, spiritual services, registered nurses, and a psychologist. Palliative psychologists work with patients and their family members in an effort to help them with adjustment and coping of serious illness, interpersonal relationships, and mental health concerns (e.g., depression, anxiety, trauma, cognitive concerns, delirium, etc.), pain management, and end-of-life care. Common treatment modalities include but are not limited to Cognitive Behavioral Therapy, Acceptance and Commitment Therapy, Meaning-Centered Psychotherapy, and Dignity therapy. On the palliative rotation, the fellow will work primarily in the inpatient setting and as part of a multidisciplinary team. Fellows will treat patients over the course of their cancer treatment process. Fellows will spend 4 half-days in the hospital on the inpatient palliative care team.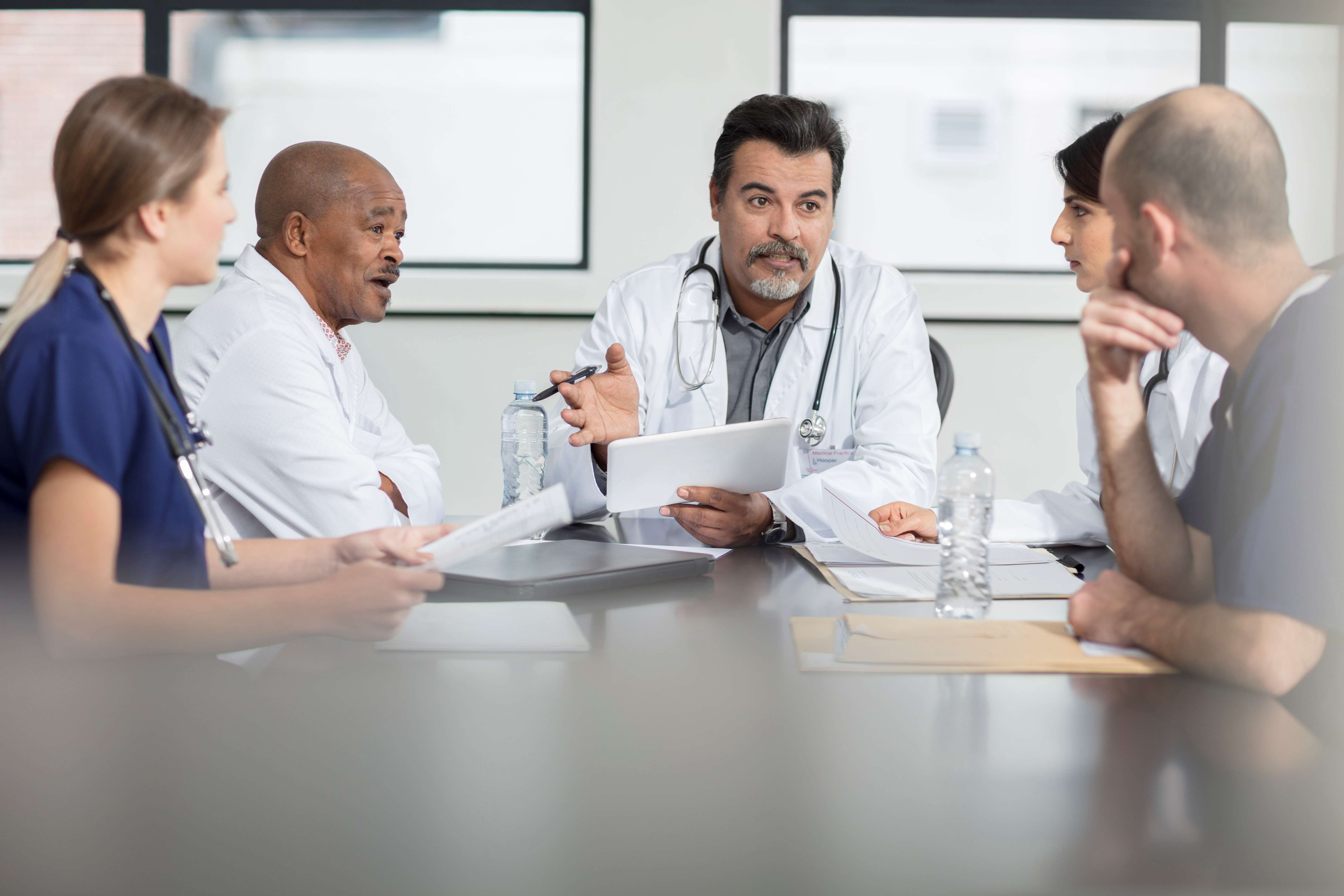 Didactics and Supervision
Fellows will spend the bulk of their time in a specialized clinical area, with time set aside for receiving individual supervision and providing group supervision (one half day per week), as well as for didactic seminars and work on their empirically-based health psychology project (one half day per week).
Each fellow will work with two different major supervisors, receiving two hours of individual supervision per week. The nature of the supervision will be direct observation, case review/discussion, and at times co-treatment with a supervisor (e.g., seeing patients together in a primary care setting). Supervision at each rotation will begin with direct observation and will evolve into case review and discussion as the fellow demonstrates greater levels of development across competencies.
EEEP Support
The program values the fellow's transition from fellowship into independent practice. As such, fellows will have access to support for studying for and completing the EPPP. The following EPPP support is available to each fellow:
Access to the library of EPPP study materials including AATBS study workbooks and flashcards
Individual online access to EPPP practice exams through AATBS
Up to 3 professional days allowed for EPPP study
Monthly EPPP Office Hours and Support
Meet the Director | Heidi F. Christianson, PhD, MS
Dr. Christianson completed her undergraduate and master's degrees at the University of Wisconsin-Madison and her doctorate at the University of Wisconsin-Milwaukee.
Dr. Christianson provides psychological services including assessment, psychotherapy, and consultation at the Froedtert & the Medical College of Wisconsin Clinical Cancer Center. Dr. Christianson works with the Blood and Marrow Transplant Program performing pre-BMT evaluations and follow-up psychological care as patients cope with the resultant behavioral and health restrictions associated with the bone marrow transplant process. She also helps patients address adjustment to illness, psychological disorders co-existing with cancer diagnosis, complicated patient and/or family situations, and maladaptive behavioral coping strategies. In addition to direct patient care, Dr. Christianson collaborates with the Froedtert Grace Clinic Staff on early screening and intervention for psychological distress and quality of life throughout the cancer treatment process.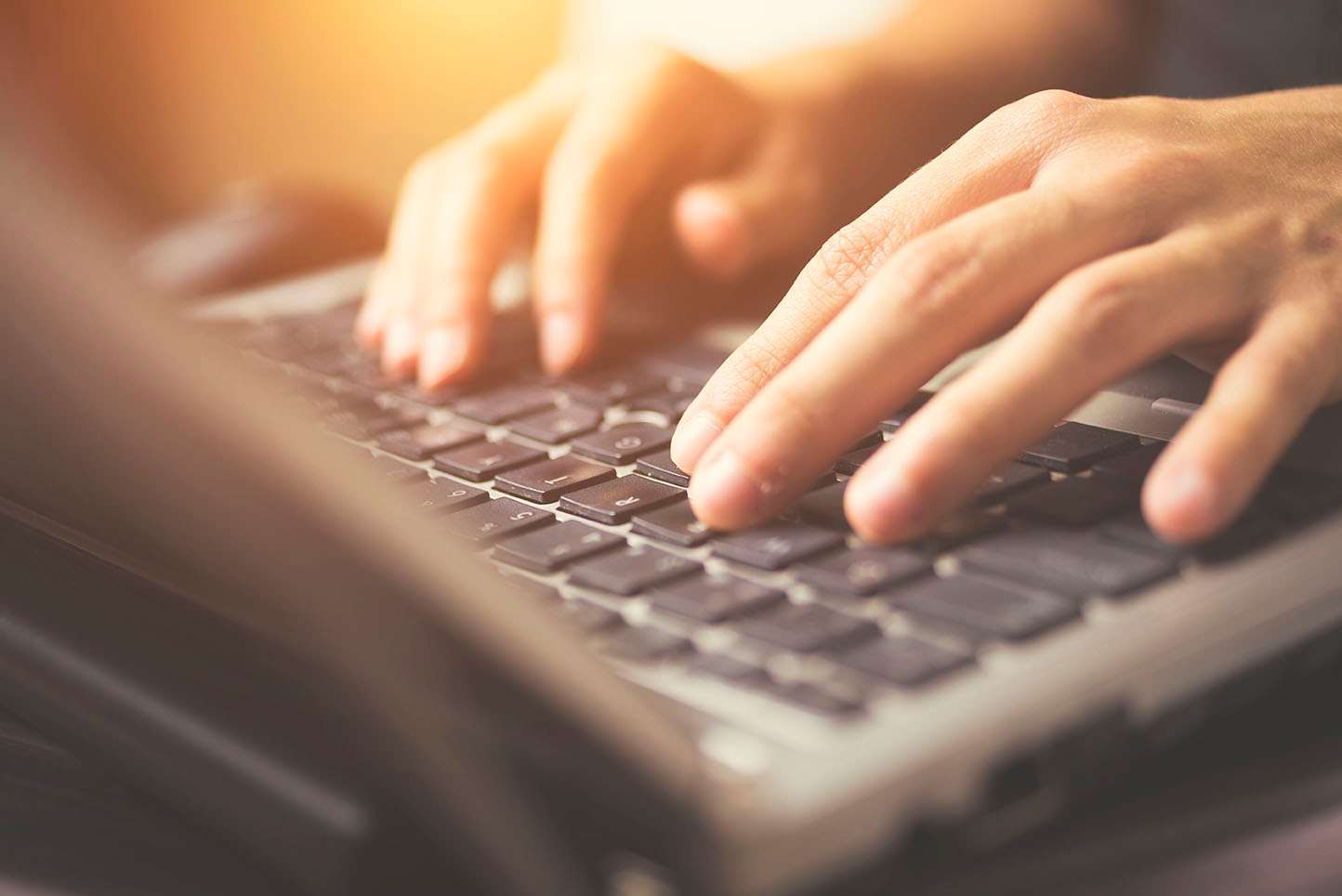 Application Process
Qualified applicants will have graduated from an APA-accredited graduate program in clinical or counseling psychology. Applicants should have all degree requirements completed prior to the start of the Clinical Health Psychology Fellowship Program. Froedtert & the Medical College of Wisconsin encourages applicants from under-represented minority groups, women, and those with disabilities to apply.
Due to the COVID-19 pandemic, interviews will be conducted via a video platform. Applicants who do not meet required qualifications will not be considered for an interview and will be provided with proper notice. Interviews will be offered to applicants based on meeting qualifications and being identified as a good fit for the Fellowship. Notification of interview status will be given no later than January 1.
The application rolling deadline is December 15.
Mail completed applications to:
Karen Hamilton
Educational Program Coordinator for the Clinical Health Psychology Post-Doctoral Fellowship Program
c/o The Department of Psychiatry and Behavioral Medicine
1155 N. Mayfair Rd., 3rd Floor
Milwaukee, WI 53226
(414) 955-8964 (fax) | Questions? Email HealthPsychology@mcw.edu
Employment Eligibility Requirements
The Medical College of Wisconsin has eligibility requirements for employment. According to the Wisconsin Caregiver Law, any employer identified as a caregiver institution must conduct background checks. On background checks, applicants must disclose all crimes and offenses including all civil forfeitures, misdemeanors, ordinance violations, or fines. Applicants will also need to disclose any pending charges for crimes or offenses including civil forfeitures, misdemeanors, ordnance violations, or fines. Failure to disclose this information on your application or misrepresentation of a disclosure will be considered falsification and will remove you from eligibility for employment. Please refer to the Wisconsin Caregiver Background Regulations and the list of Offenses Affecting Caregiver Eligibility to determine disqualifying events. All disclosures will be evaluated for relevancy to the job.
Required Qualifications
Completion of a PhD or PsyD from an APA-accredited doctoral program in clinical or counseling psychology
Conferral of doctoral degree prior to start of fellowship
Strong core clinical/counseling psychology psychotherapy and assessment experience
Strong background in health psychology in internship/residency and/or practicum (e.g., hospital, academic medical center, integrated primary care)
Interest in pursuing career in health psychology
Preferred Qualifications
Interested in pursuing board certification in Clinical Health Psychology
Primary clinical experience/interest with adults
Experience with empirically validated treatment approaches
Experience with health psychology behavioral interventions
Strong assessment background with experience in health psychology assessment
Required Materials
Curriculum vitae illustrating past clinical and relevant research experience
Graduate transcript
Three letters of recommendation
Stipend, Benefits and Accreditation Information
Accreditation Statement
Non-accredited. Questions related to the program's accredited status should be directed to the Commission on Accreditations:
Office of Program Consultation and Accreditations
American Psychology Association
750 1st Street, NE, Washington DC 20002
(202) 336-5973 | apaacred@apa.org | APA Website
Fellows
Divya Bhagavatula, PsyD
Fellow; Adler University, Chicago, IL
Program Alumni
Alex Buhk, PhD
Amber Craig, PhD
Michelle Lee, PsyD
Alexandra K. Stalboerger, PsyD
Contact Us
Psychiatry and Behavioral Medicine | Tosa Health Center | 1155 N. Mayfair Rd., Third Floor | Milwaukee, WI 53226
Karen S. Hamilton
Health Psychology Adult Track Residency and Fellowship Coordinator