Resident Spouse/Significant Other Association
Welcome, spouses and significant others of MCWAH residents and fellows!

The Resident Spouse/Significant Other Association is an organization for the spouses and significant others of MCWAH residents and fellows. We know starting the next phase of medical training can be exciting and challenging for everyone involved. We exist to provide support and fellowship through activities for our members and their families. RSA affords members the chance to connect with other people traveling down the medical training path. When you join RSA, you will receive our e-newsletter, The Beeper, which provides the dates, times and locations of all our events.
Joining RSA is
free!
Simply fill out our
online form
. Please email us if you want to know more about RSA, our events or if you have any questions. When you come to our events, feel free to bring a residency or fellowship friend who hasn't attended an RSA event yet. We look forward to meeting you!
Bethany Piotrowski, RSA President 2018-2019

MCWAH RSA
rsa.mcwah@gmail.com
Find us on Facebook: MCWAH Resident Spouse/Significant Other Association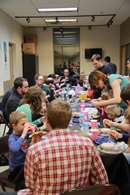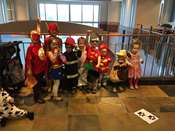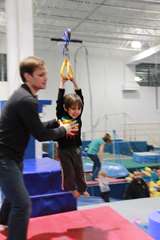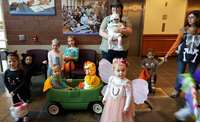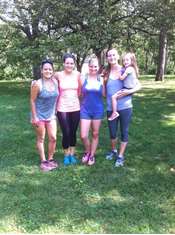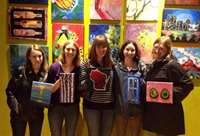 RSA Executive Board Members
President: Bethany Piotrowski
Vice President: Olivia Haggerty
Treasurer: Tanya Van Eperen
Editor: Allie McCoy
Playgroup: Kayla Biehl
Children/Family Activities: Andrea Pollock and Amy Malone
Adult Activities: Becca Ganshert and Suzie Cox
Helping Hands: Melanie Schowalter
How many members are actively involved in the RSA?
We currently have an email list of more than 30 spouses or significant others!


How do I become a member?
Are there any fees or dues?
There is no cost to join RSA.


What activities are available?
Spouses'/Significant Others' Night Out and Adult Activities

This is a monthly get-together which rotates among members' homes and Milwaukee hot spots. Come solo, bring your spouse/significant other or a few friends for an opportunity to meet and mingle.
Philanthropy

We're trying to get a group together for a beach clean up, or soup kitchen volunteer shift. If you have any suggestions, or have a cause you currently love to help, let us know so we can lend some extra hands! If you have a cause that is important to you, please email us at
rsa.mcwah@gmail.com
. We also participate in the Giving Tree program where we bring gifts to children during the holiday season.
Children's Playgroups

Playgroups take place weekly. During late spring, summer and early fall, we meet at local parks. During cooler months (October through March) we meet at members' homes or local indoor facilities.
Kids' Activities

In addition to the weekly playgroups, a special children's activity is organized each month. These activities include fun-filled trips and events such as: the Milwaukee County Zoo, museums, beaches, pumpkin patches, creative art days and others!
Parties and Special Events

Just give us a reason to celebrate! RSA hosts parties and special events throughout the year. For example, we host both a children's holiday party and an adult holiday party in the winter. Other special events include our winter membership drive, various holiday festivities for adults and children, and our end of the year party.
Helping Hands

This is not a regularly scheduled activity, but is in place to set up a support network for resident spouses or significant others who need help during a particularly challenging time. We are best known for bringing dinners to families after the birth of a baby. Members may contact the Helping Hands coordinator to request help during a move, loss in the family or other circumstances. We are here to help!
The RSA offers a reliable rotation of events each month. Visit the
list of activities
(PDF) for dates, times and locations.
Do all RSA members have children? What ages are the kids in RSA?
While many members do have children, there are many members who do not. The ratio of members with children to members without children can fluctuate widely from year to year. As such, we make a point to offer adult-oriented activities (Spouses'/Significant Others' Night Out, Book Club) as well as child and family-friendly ones (Weekly Playgroup, Monthly Kids' Activities).

It is typical for several babies to be born to RSA members each year, and our Helping Hands network provides support to new families. The children range in age from newborns to early school-age kids.
Recommendations Guide
The Resident Spouse/Significant Other Association has compiled a guide containing recommendations for places and services they have found useful, including everything from doctors to daycare, restaurants to car repair. Please view our
Recommendations Guide
(PDF)
Is there any help in finding housing?
What is Milwaukee weather really like?
Milwaukee experiences every season to its fullest! Spring, summer and fall are gorgeous. Don't let the cooler months worry you, we offer
outdoor activities
throughout the year.