Advanced Practice Provider Post-Graduate Training Program
The Dermatology Advanced Practice Provider Training Program at the Medical College of Wisconsin is a 12 month certificate program. Our mission is to provide a comprehensive training program to prepare our APPs to practice in a variety of dermatologic settings.
NOTICE
Due to the COVID-19 pandemic, the application cycle scheduled to open January 1, 2021 for a July 1, 2021 start date is not confirmed at this time. Further information will be posted when available. We thank you for your interest in our program.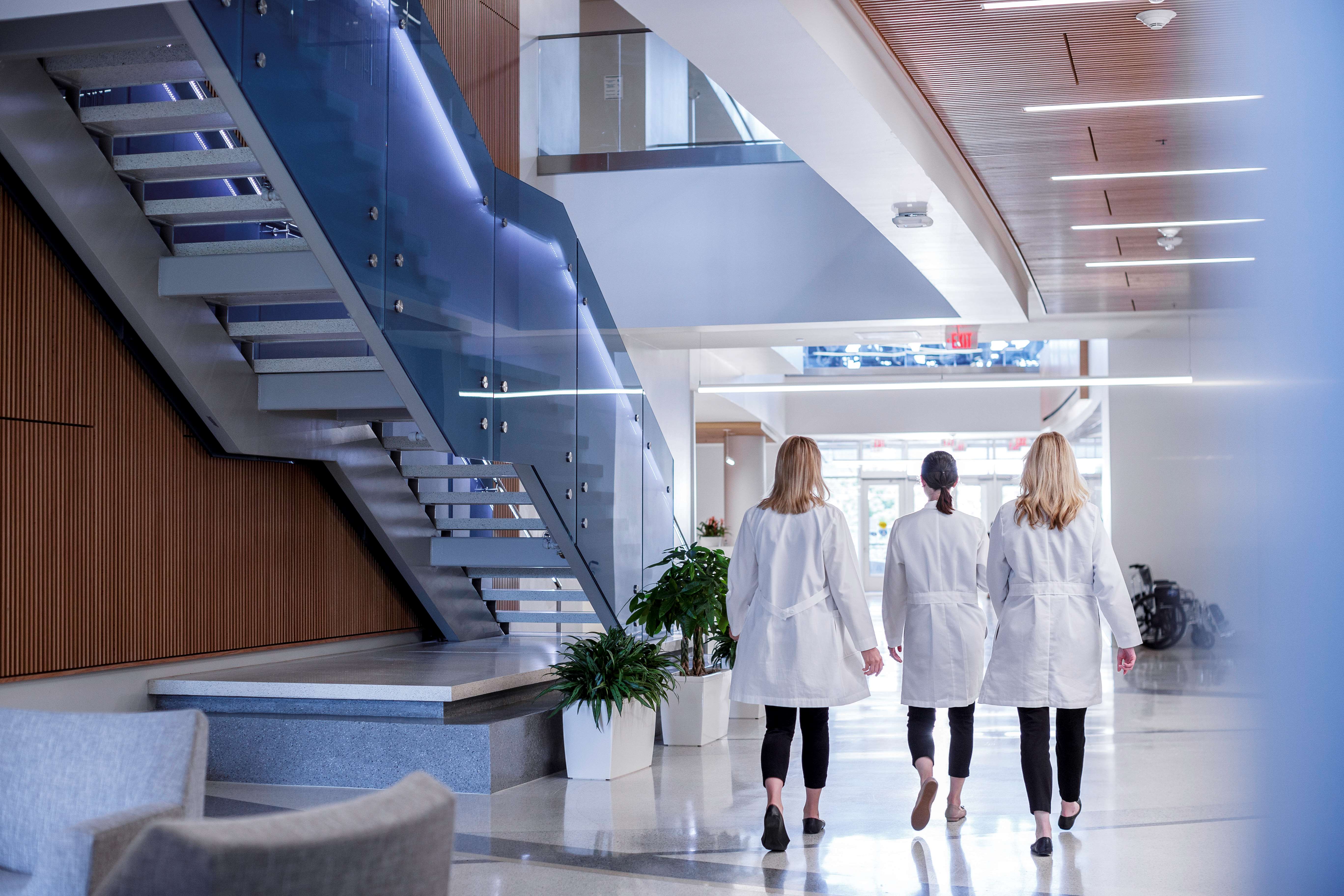 Program Components
Clinical Training
Didactic Sessions (Faculty Lectures, Chapter Reviews, Kodachromes)
Journal Club
Dermatoethics
Quality Improvement
Grand Rounds
Pigs' Feet Surgical Workshops
Hands-On Cosmetic Workshops
Current Offerings
We accept one to two APPs to begin July 1 of each year.
Admission Requirements
Graduation from an accredited PA/NP training program
Masters Degree or higher
NCCPA or APN certification completed prior to program start date
Upon acceptance, a Wisconsin state license will be required by July 1
Application Requirements
Completed Application
Current CV
Official transcripts from undergraduate and graduate schools
Official copy of NCCPA or AANPCB scores (sent directly from the certifying body)
Three current professional letters of recommendation (sent directly from the letter writer or sealed with the letter writer's signature over the envelope seal)
Personal statement explaining your interest in the specialty of Dermatology (not to exceed one page)
Please mail documents to the attention of Shelly Martin or email smartin@mcw.edu.
Department of Dermatology
Attn: Shelly Martin
8701 Watertown Plank Rd.
Milwaukee, WI 53226
Timeline
January 1 – application process opens
March 1 – application deadline
April (TBD) – interviews will be held (invitations will be sent to those selected to interview)
July 1 – program start date
Credential Awarded
A certificate of completion will be awarded from the Medical College of Wisconsin Department of Dermatology.
Annual Salary
$55,000 with MCW benefit package.
Contact Us
If you have any questions regarding the Dermatology Advanced Practice Provider Training Program, please contact:
Shelly Martin
Department of Dermatology
8701 Watertown Plank Rd.
Milwaukee, WI 53226