Medical Student Education
The Department of Dermatology provides medical students with the opportunity to perform elective rotations in Dermatology in order to expand their medical knowledge and encourage interest in the specialty. All students work closely with the residents and faculty. Didactic as well as clinical educational sessions are utilized.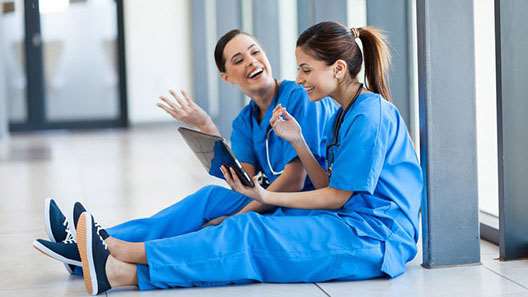 Rotation Description
Instruction in state-of-the art dermatologic care is available to students in our program in all areas of dermatology including pediatric dermatology, dermatologic surgery (including Mohs micrographic surgery), adult dermatology, phototherapy, and laser therapy.

Medical students are exposed to a wide range of dermatologic diseases, including:
acne
dermatitis
psoriasis
collagen vascular diseases
genodermatosis
skin cancer
autoimmune diseases
Medical students rotating in dermatology are expected to gain an understanding of common dermatologic diseases, including:
cutaneous oncology (including the evaluation of pigmented lesions)
dermatoses associated with internal diseases
drug eruptions
dermatologic therapy
Both MCW and non-MCW students must schedule Dermatology rotations through the Registrar's Office at (414) 955-8733 or
acadreg@mcw.edu
.
Visiting Students
The Department of Dermatology offers an away elective for M4 medical students. The Medical College of Wisconsin's Office of the Registrar can assist students with the application process for this elective as well as provide information on local housing options.
Learn more about the M4 elective


Visiting Medical Underrepresented in Medicine (URiM) Student Elective Program
The Medical College of Wisconsin is currently offering a Visiting Medical URiM Student Elective Program (application deadline April 15, 2021). Accepted students will receive a travel stipend up to $2,000 to cover application costs, housing, transportation, and other living expenses.
Medical Student Research Opportunities
The Department of Dermatology gets many inquiries from medical students about dermatology-related research. Due to the number of student inquiries regarding these opportunities, an application process has been implemented to help us select the most appropriate students for the projects we have in place.
To submit application materials or if you have questions regarding dermatology research opportunities, please contact
dermatologyresearch@mcw.edu.
Contact Us
Department of Dermatology
Medical College of Wisconsin
8701 Watertown Plank Rd.
Milwaukee, WI 53226
Gretchen Roth, MD
Course Director
Shelly Martin
smartin@mcw.edu
(414) 955-3106