Adult Dermatology at the Medical College of Wisconsin
The Department of Dermatology offers a broad range of clinical services in the diagnosis and management of skin diseases. The faculty have expertise in immune mediated and blistering skin diseases, psoriasis, eczema, drug reactions, and skin cancer. Standard interventions include medical therapy, dermatologic surgery, phototherapy, and laser procedures.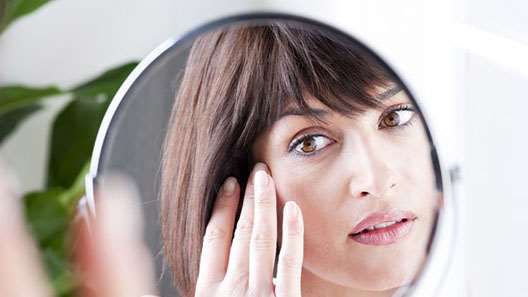 Adult Diagnosis and Treatment Specialty Areas
Atypical nevi
Atypical moles (or nevi) are often:
Larger than an eraser on the end of a pencil.
Have an odd shape (not round).
Show more than 1 color — mixes of tan, brown, red, and pink.
Atypical moles can appear anywhere on the body. They often appear on the trunk but you can also get them on your scalp, head, or neck. It's recommended to get your moles checked yearly by a board-certified dermatologist.
Preventative
Dermatologists have special training that includes the diagnosis and management of skin cancers and other various diseases. When you see a dermatologist for a complete skin checkup, expect a 10-15-minute visit, including a review of your medical history and a head-to-toe skin examination.
History of Immunosuppression
In ill-immunosuppressed patients, disease often manifests in the skin. Appropriate evaluation and diagnosis of skin lesions are critical to the overall health of these individuals, because the skin is often a window to more severe systemic illness. In particular, unusual presentations of infection with typical pathogens and infections with rare opportunistic pathogens are common in these patients. This makes prompt clinical evaluation and extensive use of skin biopsy and culture necessary to make an accurate diagnosis and initiate prompt treatment to obviate significant morbidity and mortality.
Hidradenitis Suppurativa
Hidradenitis suppurativa (HS) is a disease that usually begins as pimple-like bumps on the skin. The pimple-like bumps tend to develop in places that everyday pimples do not appear. HS is most common on the underarms and groin. Getting treatment for HS is very important. If HS worsens, the pimple-like bumps can grown deep into the skin and become painful.
Bumps, Lesions & Hair/Nails
General Dermatology is a comprehensive medical science that consists of diagnosing conditions of the skin, hair, and nails. We take a comprehensive approach to treating a variety of conditions.
Examples of conditions with bumps and lesions:
Keloids
Keratosis pilaris
Moles
Atopic dermatitis
Stasis dermatitis
Examples of conditions that affect hair/nails:
Alopecia areata
Scalp psoriasis
Onychogryphosis
Koilonychia
Clubbing
Rashes
All rashes may look alike and seem easily treatable with over-the-counter oral antihistamines or hydrocortisone cream. They can appear as blotches, welts or blisters; they can be red, itchy, scaly, or dry; and they can occur in one area of skin or all over the body.
Allergic Contact Dermatitis
Some people have an allergic skin reaction. You have had this type of contact dermatitis if you had a rash caused by:
Poison ivy
Nickel
Makeup you applied once or few times
Jewelry you wore for a long time without a reaction, such as a wedding ring
Jewelry you wore for only a few hours or days
Latex gloves
Patch Testing
Patch testing is a common diagnostic tool used to identify the specific agent that triggers contact dermatitis, an itchy rash that can breakout on your skin in response to a substance to which you are allergic.
Cancer/Pre-Cancer
Basal Cell Carcinoma
Basal cell carcinoma (BCC) is the most common type of skin cancer. It's also the most commonly diagnosed cancer in the United States.
Melanoma
Melanoma is the most serious type of skin cancer. Allowed to grow, melanoma can spread quickly to other parts of the body and can become deadly. But when it's found early, it's highly treatable.
Actinic Keratosis
An AK forms when the skin is badly damaged by ultraviolet (UV) rays from the sun or indoor tanning. By seeing a dermatologist for checkups, the AKs can be treated before they become skin cancer.
Mohs Procedure
Mohs micrographic surgery is used to treat skin cancer; this surgery has a unique benefit. During surgery, the surgeon can see where the cancer stops. This isn't possible with other types of treatment for skin cancer.
Psoriasis
It develops when a person's immune system sends faulty signals that tell skin cells to grow too quickly. New skin cells form in days rather than weeks. The body does not shed these excess skin cells. The skin cells pile up on the surface of the skin, causing patches of psoriasis to appear.

Autoimmune
Dermatologists perform complete skin examinations to detect early signs of autoimmune connective tissue diseases. Skin biopsies and/or laboratory testing may be performed to aid in making the diagnosis and to monitor for evidence of internal organ damage associated with these diseases.
Cosmetic
Botulinum toxin therapy
Dermatologists use botulinum toxin therapy to diminish signs of aging.
Chemical peels
A chemical peel can diminish many signs of aging on the face as well as the hands, neck, and chest. They can also treat some types of acne and conditions that discolor the skin.
Fillers
With a number of fillers now available, dermatologists can diminish signs of aging that appear on the face, lips, and hands.
Laser Hair Removal
Dermatologists use lasers to remove unwanted facial and body hair safely and effectively. Thanks to advances in technology, most people can safely have laser hair removal.
Microdermabrasion
This non-invasive treatment gently exfoliates your skin. A dermatologist treatment goes a bit deeper into the skin versus the treatments you can do at home with a kit.
BroadBand Light therapy (BBL)
BBL BroadBand Light therapy, also known as Intense Pulsed Light therapy or the photo facial, uses cutting edge technology to produce younger looking skin that's firmer, and more even in tone and texture with little recovery time.
Botox hyperhidrosis
This is a medical condition that causes excessive sweating. One way to treat excessive sweating, is to inject very tiny amounts of Botulinum toxin in many areas of the site that you excessively sweat from.
Adult Dermatology Clinic Locations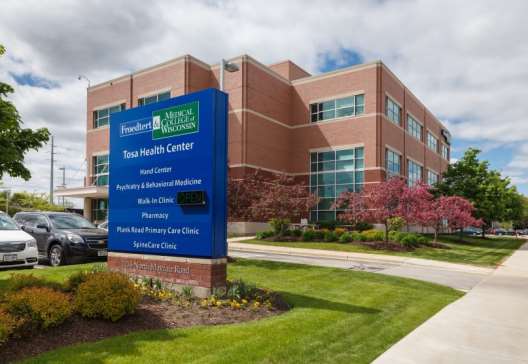 FORME Aesthetic and Vein Center
Tosa Health Center
1155 N. Mayfair Rd.
Wauwatosa, WI 53226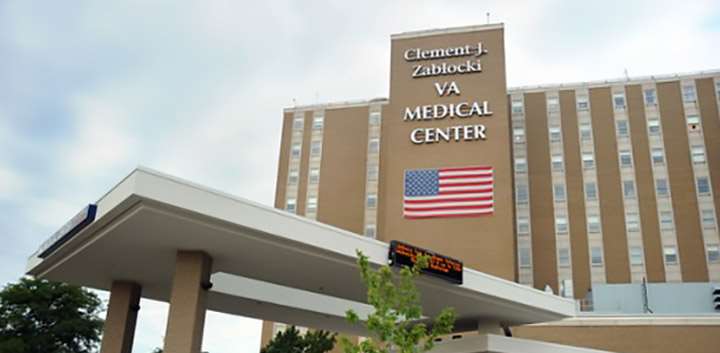 Zablocki VA Medical Center
5000 W. National Ave.
Milwaukee, WI 53295-1000