Medical College of Wisconsin Dermatology Research
About Our Research
A strong research program is a major focus of the Department of Dermatology at the Medical College of Wisconsin. The department has programs in clinical, translational, and basic research. Fellowships are offered in immunodermatology, clinical research, autoimmune diseases affecting the skin, and pediatric dermatology.
Trainees in the research laboratories learn a wide variety of molecular biology and cell biology techniques that are applied to the study of skin disorders. Pediatric dermatology fellows participate in clinical projects related to cutaneous disorders of children.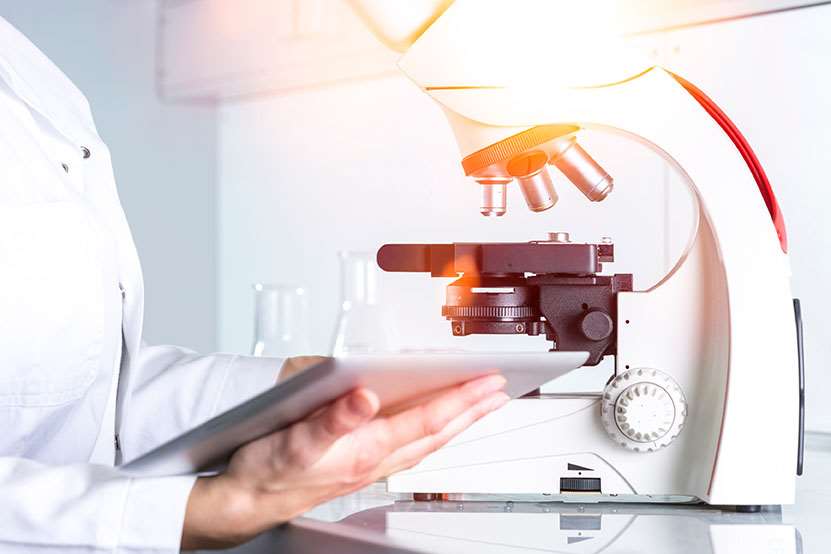 About our Clinical Research
Clinical research projects include the origin and significance of midline congenital defects in children as well as research into the origin and classification of vascular malformation and hemangiomas in infants and children. Departmental resources and industry partners support a series of studies regarding new therapeutic agents for adults and children with various skin diseases.
For inquiries about our Adult or Pediatric Research studies, please contact dermatologyresearch@mcw.edu.

Medical Student Research Opportunities
The Department of Dermatology gets many inquiries from medical students about dermatology-related research. Due to the number of student inquiries regarding these opportunities, an application process has been implemented to help us select the most appropriate students for the projects we have in place.
For M1s interested in Pathways or summer research projects through the Department of Dermatology, please apply prior to October 15, 2023. We will review applications and match students to available projects and mentors by mid-November. Due to the volume of interested students, projects may not be available for all applicants. Funding for summer projects is not guaranteed.
To submit application materials or if you have questions regarding dermatology research opportunities, please contact dermatologyresearch@mcw.edu.
Learn more about Dermatology Medical Student Education