Medical College of Wisconsin Pediatric Dermatology Fellowship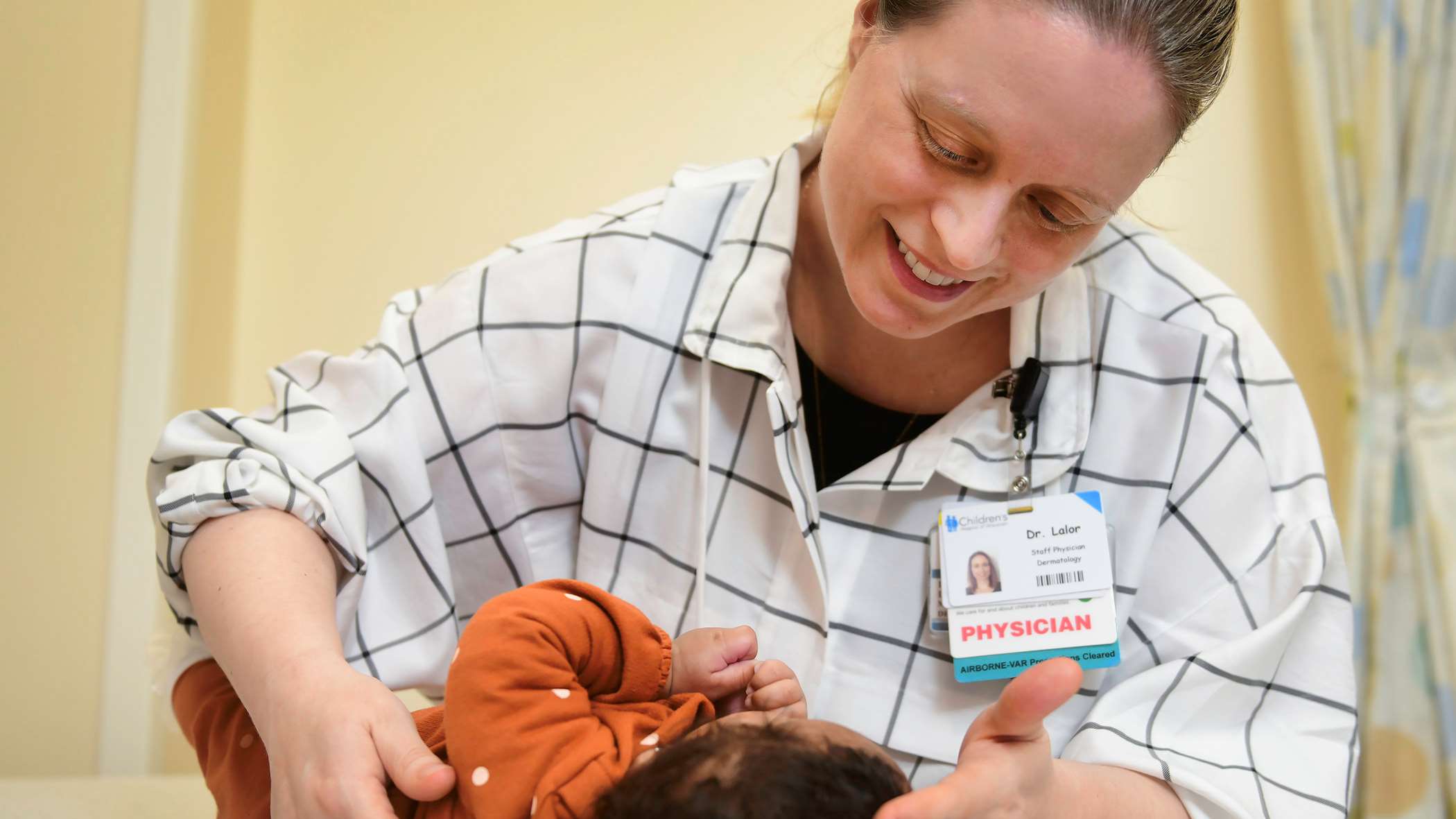 Thank you for your interest in the Pediatric Dermatology Fellowship at the Medical College of Wisconsin! We have one position available for a one-year ACGME-accredited Pediatric Dermatology Fellowship.
The Pediatric Dermatology division within the Department of Dermatology includes five full-time faculty members with diverse clinical and research interests who are all dedicated to graduate medical education. The clinical practice is based at Children's Wisconsin, a freestanding pediatric hospital and a tertiary care referral hospital in Milwaukee, Wisconsin, serving children from the Midwest and nationally.
I am so grateful for my fellowship at MCW and Children's Wisconsin. When I am asked why I chose to stay here after completing training, I always tout the people. You could not ask for a more supportive department and section. I received excellent clinical training and strong mentorship throughout my fellowship, which gave me a solid foundation for my career. In my position now as a faculty member, associate fellowship program director, and vice chair, I want to continue paying it forward with mentorship of future fellows to grow the next generation of pediatric dermatologists.
Yvonne Chiu (2010-2011); MCW Dermatology Professor, Associate Fellowship Program Director, and Vice Chair
Program Information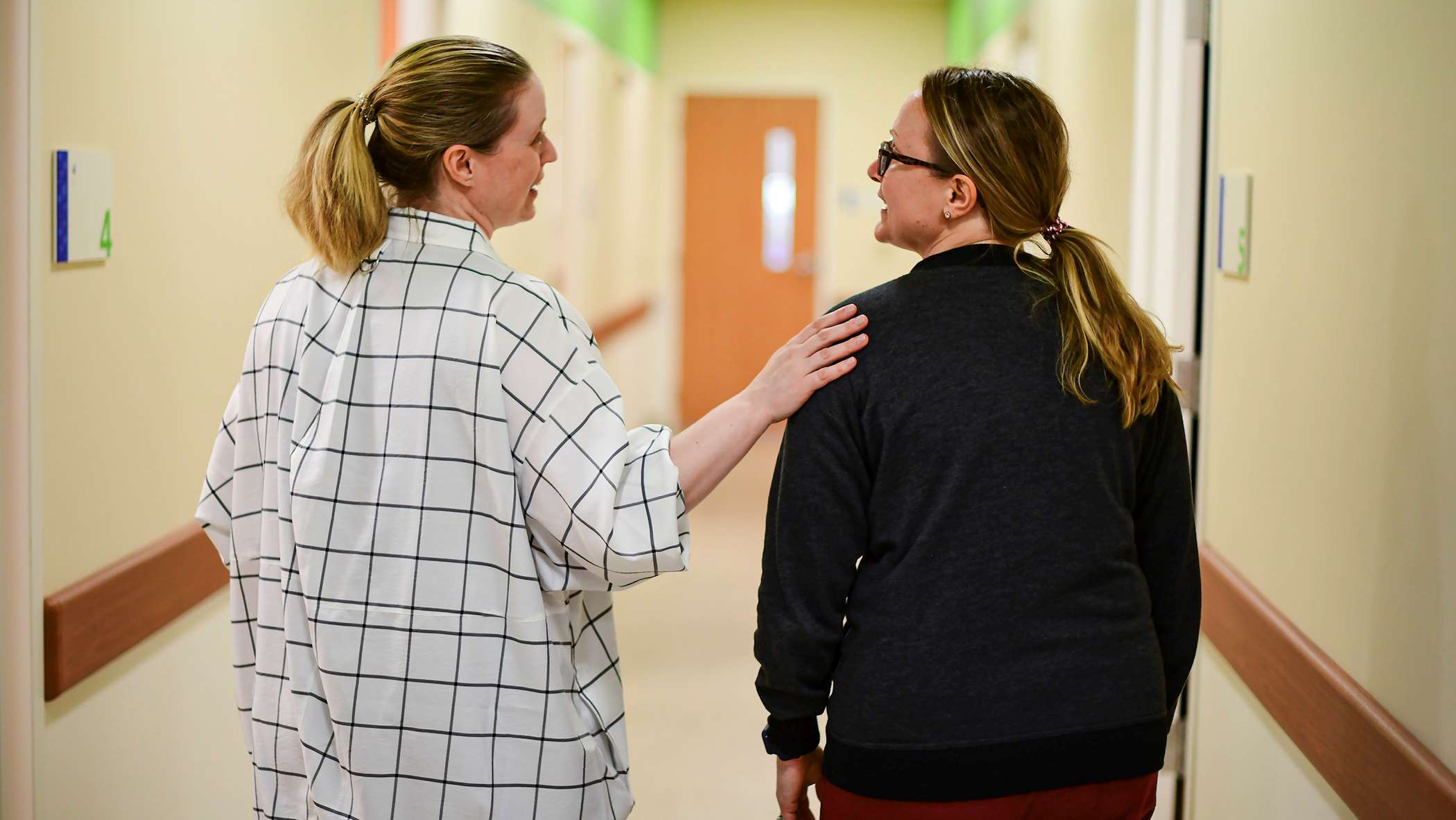 About the Fellowship
The 12-month training experience will focus on consultative outpatient and inpatient Pediatric Dermatology serving infants, children, and adolescents. It will also provide unique and substantial experience in laser therapy of cutaneous vascular lesions, surgical procedures in children under local anesthesia and general anesthesia, and involvement in several multidisciplinary programs, including:
The fellow will participate in the research endeavors within the department and may develop their own project(s) based on their research interests. MCW has a robust research program with multiple additional support staff to foster research endeavors.
Accreditation Status: *ACGME-accredited pediatric dermatology fellowship program
The Pediatric Dermatology fellow will:
Obtain a comprehensive education in general and tertiary care pediatric dermatology. Emphasis will be placed on outpatient care as well as inpatient consultative services.
Have continuity clinic with faculty oversight to gain confidence in independently caring for children.
Gain familiarity and expertise in academic endeavors such as didactic lectures, published papers, and case presentations.
Formulate a research project from study design to completion in addition to being involved in current research endeavors within the department.
Obtain skills in both pediatric laser and surgical procedures.
Obtain specific knowledge of pediatric dermatopathology.
Master communication with referring physicians and learn how to interact with and effectively communicate with other specialty services in both outpatient and inpatient settings.
Eligibility Requirements
Completion of an ACGME-accredited dermatology residency or equivalent international training
One-year commitment
Must obtain a Wisconsin medical license prior to beginning fellowship
How to Apply
2023-2024 Interview Updates
Pediatric Dermatology will be hosting hybrid interviews on Friday, September 29, 2023. For applicants who are able to interview in person, there will be dinner the evening prior and travel costs will be reimbursed. Please contact the program coordinator for details.
US Candidates
The MCW Pediatric Dermatology fellowship participates in the SFMatch. Complete applications should be emailed to Jen Pluer (jpluer@mcw.edu) by August 1. Interviews will be held in September.
Interested applicants should submit the following:
Curriculum vitae
Two (2) letters of recommendation
USMLE transcript
Personal statement
International Candidates
We consider exceptional international candidates who are eligible for a full and unrestricted Wisconsin Medical License.
Interested applicants should submit the following:
Curriculum vitae
At least two letters of recommendation
Medical school transcript
ECFMG certification
USMLE STEP 3 score
Personal statement
For ACGME-I accredited program applicants, a copy of most recent Milestones Narrative and Summary Reports
Reasons to live in Milwaukee
Milwaukee is a one-of-a-kind city with a vibrant and diverse culture, this charming, yet metropolitan must-see is just 90 minutes north of Chicago and nestled on the coast of Lake Michigan. Whether you're catching a show at Summerfest, the world's largest music festival, immersing yourself in the old world charm of the Historic Third Ward or taking in the sights and sounds of one of the many cafés, beer gardens or restaurants that line the city's riverbank and shoreline, Milwaukee never disappoints. Find out why MCW residents and fellows take pride in calling Milwaukee home.
Comments from Graduates of the MCW Pediatric Dermatology Fellowship Program
Dean Morrell, MD (2000-2001)
"I had a magical year at MCW learning pediatric dermatology. Working with the entire MCW Derm team very well prepared me to start a new Peds Derm service at UNC Hospitals. Milwaukee is a great family city and hidden gem in the Midwest. The frozen custard is pretty good too."
Joe Conlon, MD (2002-2003)
"I could never ask for a better quality dermatology experience than I had with my mentors and fellow resident colleagues at MCW. Their brilliance and passion to help patients humble me to this day. I sometimes wish I could go back and take even greater advantage of my time with them. I also loved my training at the Children's Wisconsin as a pediatric resident and fellow. The interaction with other high quality pediatric subspecialists is invaluable, as you work together to help patients and their families through many challenging cases. Despite the perception of its winter, Milwaukee is an incredibly warm and friendly place to live. Our family of six lived on a tight budget but never wanted for things to do. Our neighbors and friends there made us feel like family. These friendships and the memories created are cherished and we still visit the Milwaukee area regularly. (BTW - we loved the winter!)"
Sheila Galbraith, MD (2003-2004)
"MCW is a powerhouse of peds derm. I was so fortunate to be able to do my fellowship there. MCW has the trifecta of being a program blessed with a plethora of knowledge (including influence from Dr. Esterly), an excellent learning environment, and wonderful mentors to learn from. MCW will forever be my "peds derm family." Perhaps unbeknownst to many, Milwaukee is a very vibrant, progressive city. It has so much to offer with the advantage of being more hassle-free than most large cities. It also has an abundance of outdoor activities within minutes of the city. I have so many wonderful memories of my time in Milwaukee!"
Stephen Humphrey, MD (2015-2016)
"I was so grateful to complete my training at Children's Wisconsin/MCW for pediatric dermatology in Milwaukee. To say that my experience was impactful to my career, would be a gross understatement. Having grown up here, attended medical school and residency here, I was very familiar with the program, the hospital, and city. Even though there was always a part of me that wanted to train somewhere else, staying here was ultimately a very easy choice. My amazing mentors are now my colleagues and friends (and mentors still!). The depth, breadth and diversity of training you receive here as well as support to explore interests within pediatric dermatology is exceptional. I was very well-prepared to be an attending after fellowship. Additionally, I LOVE Milwaukee. It has something for everyone and is easy to navigate, even if you're just here for a year."
India Hill, MD (2017-2018)
"I felt welcomed from the first day I started at MCW. I was humbled by the opportunity to work with such incredible faculty, and my admiration for them motivated and inspired me professionally. I was challenged and encouraged. I studied... but my greatest lessons came at the bedside and in the conference room. Each faculty physician had his/her own way of connecting with their patients. Each had a passion as unique as their personality. I learned how to navigate difficult situations, hold hard conversations, and search for solutions. By the time I finished my fellowship year, I was equipped with the experience and resources to begin my own career path. It was a rich experience, and truly one of the most memorable years of my life! I'm forever grateful to my mentors at MCW who continue to inspire me in my practice."
Lamiaa Hamie (2021-2022)
"During my fellowship training at Children's Wisconsin, I had the opportunity to work with a diverse patient population and encounter a wide range of clinical conditions. This perfectly complemented my prior training abroad. One of the most rewarding aspects of my fellowship was the chance to perform procedures alongside highly skilled mentors and collaborate with faculty to ensure the best possible outcomes for our patients. Their unwavering support and guidance provided me with the resources and confidence needed to become the pediatric dermatologist I am today. Aside from the professional growth, I was able to cultivate invaluable friendships during my stay which enriched my experience with lasting memories and allowed me to discover all that Milwaukee had to offer (A LOT!). Overall, my fellowship training at Children's was an invaluable experience that has prepared me to provide exceptional care to my patients. I am grateful for the opportunity to have trained at such an outstanding institution and look forward to continuing to serve this exceptional patient population."
Former MCW Pediatric Dermatology Fellow
"MCW was a wonderful place to train as a dermatologist and pediatric dermatologist! The high volume of outpatients and inpatients, collaborative nature of all generalists and sub-specialists, and knowledgeable and insightful mentors provide the ideal training environment and prepare you well for your career. I will always have fond memories of living in Milwaukee."
The time I spent in Milwaukee as a fellow at MCW was invaluable for formulating and solidifying my skill set as a pediatric dermatologist. The breadth of faculty expertise and exposure to a wide range of pediatric dermatologic conditions prepared me for my future career as a clinician, educator, and researcher. With a wide-ranging referral area, comprehensive pediatric inpatient and specialty care, and interactions with other leaders in pediatric medicine, the training available at MCW is matched by few other institutions in the country. I highly recommend this fellowship.
Joel Joyce, MD (2012-2013)
Contact Us
Department of Dermatology
Medical College of Wisconsin
8701 Watertown Plank Rd.
Milwaukee, WI 53226
Leah Lalor, MD
Program Director
Jennifer Pluer
jpluer@mcw.edu
(414) 955-3106