Pediatric Dermatology Fellowship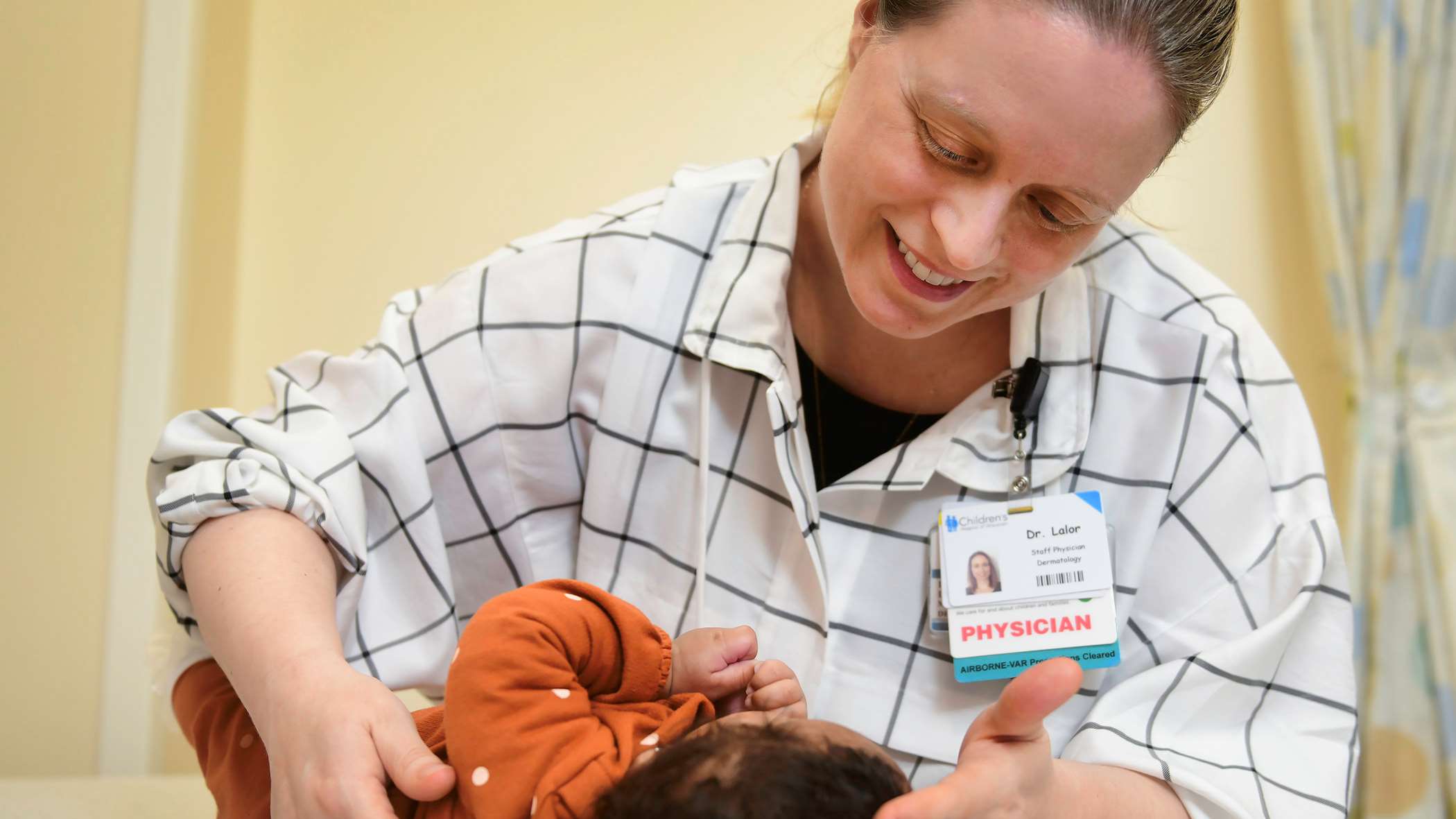 Thank you for your interest in the Pediatric Dermatology Fellowship at the Medical College of Wisconsin! We have one position available for a one-year ACGME-accredited Pediatric Dermatology Fellowship.
The Pediatric Dermatology division within the Department of Dermatology includes five full-time faculty members with diverse clinical and research interests who are all dedicated to graduate medical education. The clinical practice is based at Children's Wisconsin, a freestanding pediatric hospital and a tertiary care referral hospital in Milwaukee, Wisconsin, serving children from the Midwest and nationally.
Program Information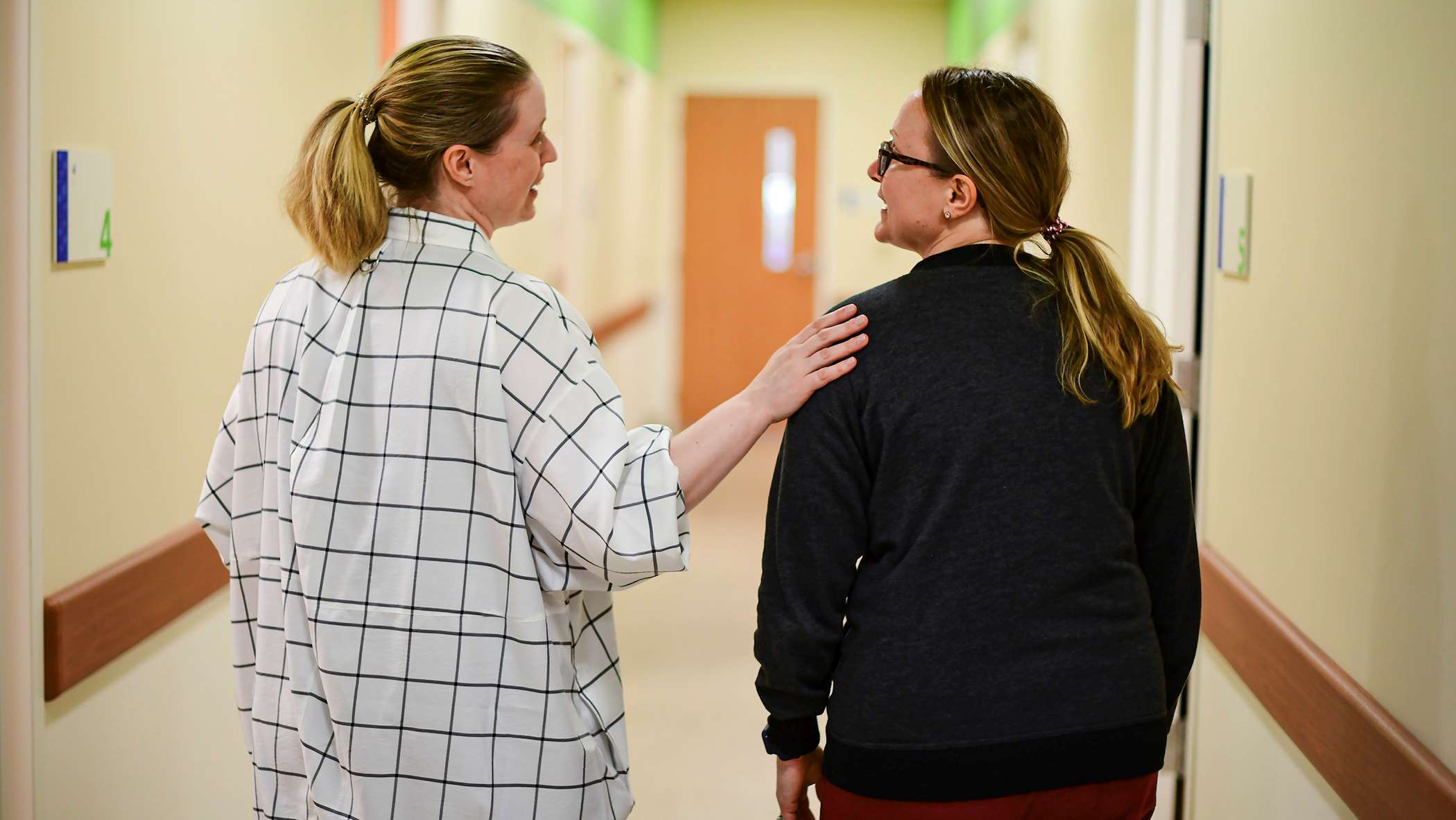 About the Fellowship
The 12-month training experience will focus on consultative outpatient and inpatient Pediatric Dermatology serving infants, children, and adolescents. It will also provide unique and substantial experience in laser therapy of cutaneous vascular lesions, surgical procedures in children under local anesthesia and general anesthesia, and involvement in several multidisciplinary programs, including:
The fellow will participate in the research endeavors within the department and may develop their own project(s) based on their research interests. MCW has a robust research program with multiple additional support staff to foster research endeavors.
Accreditation Status: *ACGME-accredited pediatric dermatology fellowship program
The Pediatric Dermatology fellow will:
Obtain a comprehensive education in general and tertiary care pediatric dermatology. Emphasis will be placed on outpatient care as well as inpatient consultative services.
Have continuity clinic with faculty oversight to gain confidence in independently caring for children.
Gain familiarity and expertise in academic endeavors such as didactic lectures, published papers, and case presentations.
Formulate a research project from study design to completion in addition to being involved in current research endeavors within the department.
Obtain skills in both pediatric laser and surgical procedures.
Obtain specific knowledge of pediatric dermatopathology.
Master communication with referring physicians and learn how to interact with and effectively communicate with other specialty services in both outpatient and inpatient settings.
Eligibility Requirements
Completion of an ACGME-accredited dermatology residency or equivalent international training
One-year commitment
Must obtain a Wisconsin medical license prior to beginning fellowship
How to Apply
US Candidates
The MCW Pediatric Dermatology fellowship participates in the SFMatch. Complete applications should be emailed to Jen Pluer (jpluer@mcw.edu) by August 1. Interviews will be held in September.
Interested applicants should submit the following:
Curriculum vitae
Two (2) letters of recommendation
USMLE transcript
Personal statement
International Candidates
We consider exceptional international candidates who are eligible for a full and unrestricted Wisconsin Medical License.
Interested applicants should submit the following:
Curriculum vitae
At least two letters of recommendation
Medical school transcript
ECFMG certification
USMLE STEP 3 score
Personal statement
For ACGME-I accredited program applicants, a copy of most recent Milestones Narrative and Summary Reports
Reasons to live in Milwaukee
Milwaukee is a one-of-a-kind city with a vibrant and diverse culture, this charming, yet metropolitan must-see is just 90 minutes north of Chicago and nestled on the coast of Lake Michigan. Whether you're catching a show at Summerfest, the world's largest music festival, immersing yourself in the old world charm of the Historic Third Ward or taking in the sights and sounds of one of the many cafés, beer gardens or restaurants that line the city's riverbank and shoreline, Milwaukee never disappoints. Find out why MCW residents and fellows take pride in calling Milwaukee home.
Contact Us
Department of Dermatology
Medical College of Wisconsin
8701 Watertown Plank Rd.
Milwaukee, WI 53226
Leah Lalor, MD
Program Director
Jennifer Pluer
jpluer@mcw.edu
(414) 955-3106