The Cutaneous Immunopathology Laboratory is an independent, state certified facility exclusively dedicated to skin immunopathology and immunofluorescence microscopy. This laboratory specializes in immunology and immunopathology of collagen-vascular diseases, bullous diseases and other autoimmune disorders. We are qualified to offer both diagnostic and interpretive services, and on request, therapeutic advice based on our ongoing experience of clinical practice, education, research, and publications.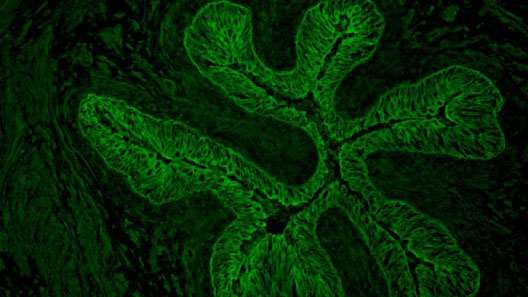 About our Lab
Reporting Procedure
Reporting Procedure
Testing is performed on Monday, Wednesday, and Fridays and results are typically available within 2 business days from receipt of sample arrival. We strive to offer prompt results and will make special arrangements in emergency situations. Reports are faxed to the requesting physician and high-quality digital images are available upon request.
Specimen Handling
Specimen Handling
Kits for mailing samples are available free of charge to requesting physicians. Kits include a request form, Michel's Transport Medium, blood collection tube, packing materials, and a prepaid outer mailing sleeve. FedEx Clinical Paks and shipping labels are available upon special request for express service.

Download test request form (PDF)
Billing
Billing
We are an approved provider in most managed care plans including Medicare and Medicaid. Billing for these services can be directed to the physician or the patient's insurance.
Contact Cutaneous Immunopathology
We are available between the hours of 7:30 a.m. to 4 p.m. CST daily to answer any questions or take requests for specimen submission kits.
Nathan Duncan - General Supervisor
Department of Dermatology
Medical College of Wisconsin

(414) 955-2269
(414) 955-0086 (fax)