GSPMC Membership
Established in 1999, the Genomic Sciences and Precision Medicine Center (GSPMC) is committed to the scientific and clinical advancement, outreach, and education of precision medicine, leading to the highest-quality patient care and the better understanding, diagnosis, and treatment of disease.
The GSPMC provides membership to qualified faculty at MCW and at CTSI-affiliated institutions who demonstrate a proactive interest and involvement in precision medicine-related research and/or clinical activities.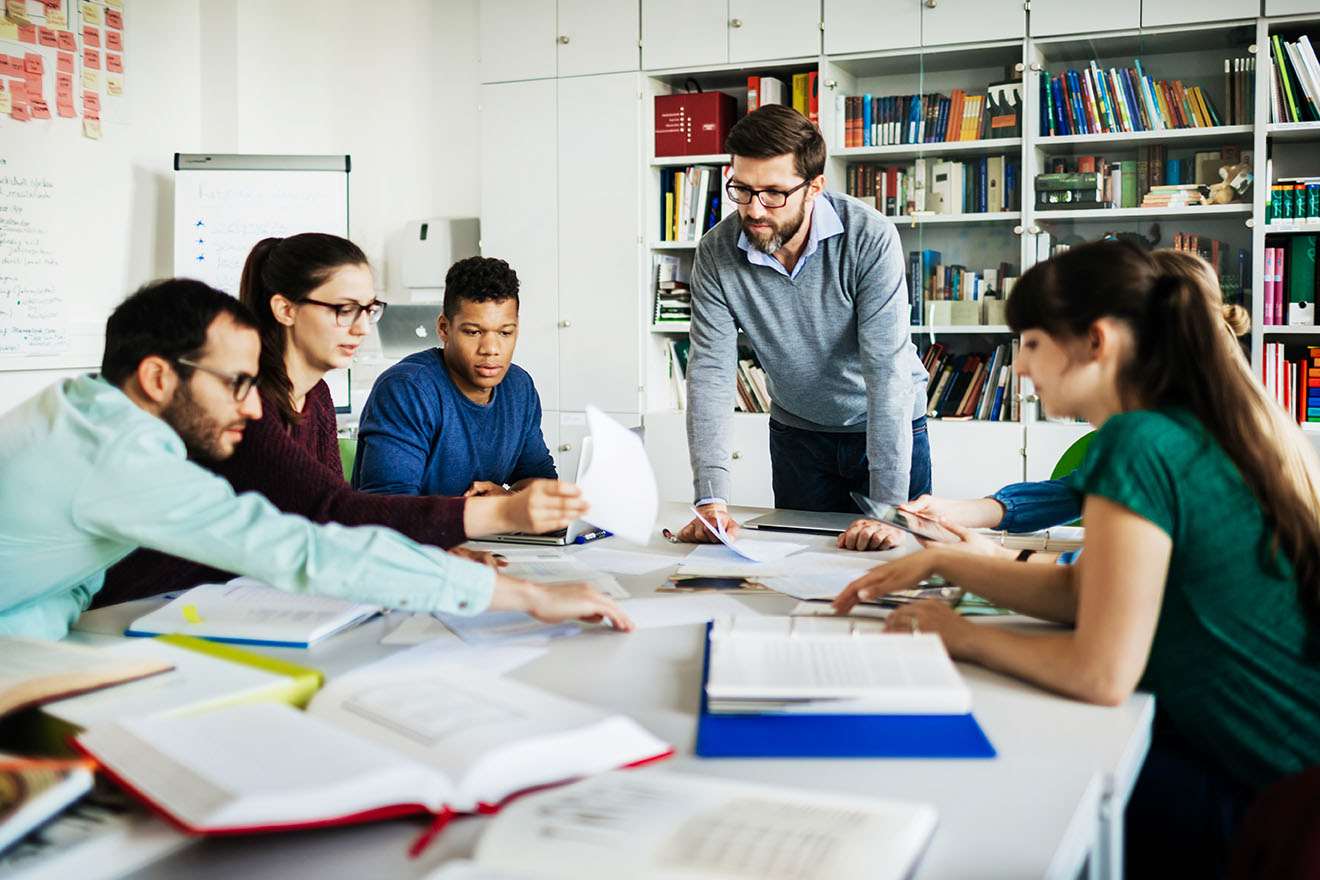 Membership Details
Read our membership criteria and determine for which membership type and with what research focus you would like to apply. Contact gspmc@mcw.edu for the appropriate form. GSPMC relies on committed members to advance our vision and impact; we thank you for your interest and support of our strategic goals, and look forward to reviewing your application.
Primary Membership
Eligibility
Full-time academic appointment at the Medical College of Wisconsin
Funded Research Program
Responsibilities
Required Activities
Demonstrate a commitment to the mission of GSPMC
Attend the GSPMC meetings, seminars, retreats, and special events
Upon request, submit an annual report (less than three pages) to GSPMC administration of publications, grant submissions and awards, collaborative efforts with other GSPMC members, and mentoring, service-related, and community engagement activities
Participate in ad hoc review committees of funding proposals of fellow GSPMC members upon request
Acknowledge GSPMC on all publications, in oral/poster presentations, grant submissions, and internal and external media announcements
Maintain your credentials, appointments, publications list, and CV on the Faculty Collaboration Database, and indicate your GSPMC membership on all grant submissions through eBridge
And one or more of the following activities:
Join and actively participate in any of the following programs: Bioinformatics, Cancer, Clinomics, Pharmacogenomics, Undiagnosed and Rare Diseases, Epigenomics, Microbiome, Clinical Diagnostics, Genetic Counseling, Genomic Sciences Research, Precision Public Health and Health Disparities
For Senior Members: Participate in mentorship opportunities with junior faculty members in your area(s) of expertise and interest
Pursue extramural funding as a Principal Investigator on an NIH or other national/regional peer-reviewed, precision medicine-related research grant or Foundation award, or
Serve as a Principal Investigator of a GSPMC-Initiated Special Program, or
Serve as a protocol chairperson for a national, peer-reviewed clinical trial, or
Serve as a senior leader of a national, peer-reviewed funded cooperative group
Benefits
Receive invitations to research program meetings, seminars, retreats, and special events throughout the year
Receive GSPMC communications and announcements
Eligibility to apply as a Principal Investigator for GSPMC pilot awards
Eligibility for leadership positions within GSPMC
Priority access and negotiated rates for sequencing and bioinformatics support
Most direct access to expert GSPMC faculty, colleagues, and internal and external collaborators
Opportunities to receive mentorship from senior researchers, and/or serve as a mentor in various GSPMC programs with junior researcher and students
Membership listing on GSPMC website and materials
Support from the GSPMC Administrative office for:
Development and submission of large, multi-departmental precision medicine grants
Planning, scheduling, organizing and announcing of GSPMC-endorsed activities
Announcement of new research developments and clinical breakthroughs
Philanthropic activities supporting the GSPMC mission and strategic outreach goals
Affiliate Membership
Eligibility
Full-time Academic Appointment at the Medical College of Wisconsin or any CTSI regional member institution:
Versiti Blood Center of Wisconsin
Children's Wisconsin
Froedtert Hospital
Marquette University
Milwaukee School of Engineering (MSOE)
University of Wisconsin-Milwaukee
Clement J. Zablocki VA Medical Center
Others by invitation from GSPMC Administration
Responsibilities
Required Activities
Demonstrate a commitment to the mission of GSPMC
Upon request, submit an annual report (less than three pages) to GSPMC administration of publications, grant submissions and awards, collaborative efforts with other GSPMC members, and mentoring, service-related, and community engagement activities
Participate in ad hoc review committees of funding proposals of fellow GSPMC members upon request
Acknowledge GSPMC on all publications, in oral/poster presentations, grant submissions, and internal and external media announcements
Maintain your credentials, appointments, publications list, and CV on the Faculty Collaboration Database, and indicate your GSPMC membership on all grant submissions through eBridge
And one or more of the following activities:
Join and actively participate in any of the following programs: Bioinformatics, Cancer, Clinomics, Pharmacogenomics, Undiagnosed and Rare Diseases, Epigenomics, Microbiome, Clinical Diagnostics, Genetic Counseling, Genomic Sciences Research, Precision Public Health and Health Disparities
Pursue extramural funding as a Principal Investigator on an NIH or other national/regional peer-reviewed, precision medicine-related research grant or Foundation award, or
Serve as a Principal Investigator of a GSPMC-Initiated Special Program, or
Serve as a protocol chairperson for a national, peer-reviewed clinical trial, or
Serve as a senior leader of a national, peer-reviewed funded cooperative group
Benefits
Receive invitations to research program meetings, seminars, retreats, and special events throughout the year
Receive GSPMC communications and announcements
Priority access and negotiated rates for sequencing and bioinformatics support
Priority access to expert GSPMC faculty, colleagues, and internal and external collaborators
Opportunities to receive mentorship from senior researchers
Membership listing on GSPMC website and materials
Staff Membership
Eligibility
Full or Part-time employment at the Medical College of Wisconsin or the following regional member institutions:
Versiti Blood Center of Wisconsin
Children's Wisconsin
Froedtert Hospital
Others by invitation from GSPMC Administration
Responsibilities
Required Activities
Demonstrate a commitment to the mission of GSPMC
Upon request, submit an annual report (less than three pages) to GSPMC administration of publications, grant submissions and awards, collaborative efforts with other GSPMC members, and mentoring, service-related, and community engagement activities
Acknowledge GSPMC on publications, in oral/poster presentations, grant submissions, and internal and external media announcements to which GSPMC personnel and / or resources contributed
Join and actively participate in any of the following programs: Bioinformatics, Cancer, Clinomics, Pharmacogenomics, Undiagnosed and Rare Diseases, Epigenomics, Microbiome, Clinical Diagnostics, Genetic Counseling, Genomic Sciences Research, Precision Public Health and Health Disparities
Benefits
Receive invitations to research program meetings, seminars, retreats, and special events throughout the year
Receive GSPMC communications and announcements
Fee waived for GSPMC sponsored CEU events
Discounted fee for GSPMC sponsored conferences
Eligibility to participate on special GSPMC committees including DNA Day and Rare Disease Day planning committees
Access to expert GSPMC faculty, colleagues, and internal and external collaborators
Membership listing on GSPMC website and materials
Contact Us
Genomic Sciences and Precision Medicine Center (GSPMC)
Medical College of Wisconsin
8701 Watertown Plank Rd.
Milwaukee, WI 53226