Department of Medicine Current Residents
James Wu, MD, PGY 2
Why did you choose MCW for residency?: MCW helped me foster my passions for health equity, community/population health, quality improvement and patient safety, and clinical research during medical school. But for me, it's always about the people, the connections, the community. I love that I have the chance to continue building upon those relationships with my family at MCW and in the Milwaukee community by continuing my journey here at MCW's Internal Medicine residency program.
What is your favorite thing to do in Milwaukee?: I am the husband of a coffee snob and Yelp Elite, so I just follow my wife around the city exploring local coffee shops, bakeries, and restaurants.
What is something you like about your residency colleagues?: I love how easy going everyone is and the sense that we are in this together.
What do you like doing in your free time?: Spending quality time with family and friends.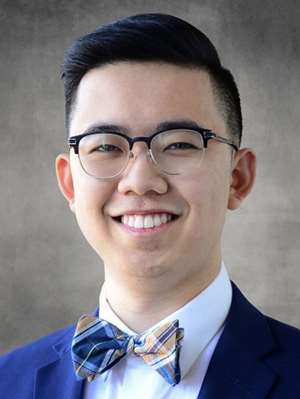 Resident Life
We recognize the importance of a personal and professional life throughout one's residency training program. We strive to provide a collegial, supportive, and nurturing environment for all our housestaff. This is done through careful planning and attention to residents' individual schedules, call responsibilities, and support from residency program leadership.
Each resident class has a yearly retreat where the entire class is excused from all duties. These retreats include free time to spend socially as a class as well as structured time for open discussion about the program, career and financial planning, along with mental wellness. This is a highlight for our residents each year.
A series of social gatherings are scheduled throughout the year including; tennis matches/lawn games, holiday party, picnics, and end-of-year festivities. Our residents have created a Wellness Committee, a Family Task Force, and frequently get together for biking, running, or trivia nights.
The Medical College of Wisconsin Affiliated Hospitals (MCWAH) also has the Residents' Spouse/Significant Other Association, which a wonderful support group for residents' significant others and families.
Festivities & Fun