Medical College of Wisconsin Orthopaedic Surgery Musculoskeletal Oncology Center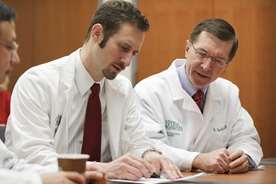 Specialists within this division diagnose and treat benign and malignant tumors of the musculoskeletal system. Limb salvage reconstructions are performed whenever possible.
Diagnostic capabilities are especially good due to the outstanding radiology facilities at the
Milwaukee Regional Medical Center
. CT scanning, magnetic resonance imaging, and nuclear medicine facilities are excellent and compare favorably with any other major university medical center. A strong relationship with the radiology and nuclear medicine departments facilitate scheduling of studies, which often are coordinated so that they can all be accomplished in one day.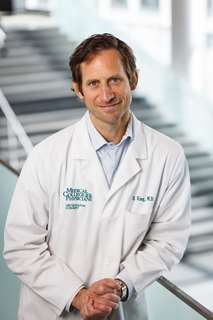 Similarly, biopsies are evaluated quickly and accurately by the pathology department, reducing unnecessary delays in treatment.
Surgery is performed by a musculoskeletal oncologist supported by other department experts in reconstructive surgery. Allografts are frequently used in reconstructive surgery.
For those undergoing amputation or limb salvage, psychological support is available from the clinical psychologists affiliated with the department.
Additional treatment for bone and soft tissue malignancies is provided by the departments of the Medical Complex and
Children's Wisconsin
.
Staff members of the division of musculoskeletal oncology participate in and have helped establish several ongoing local and national protocols for cancer treatment.
The department participates in a national bone and tissue bank organized by a consortium of academic hospitals.
Appointments
To make an appointment with us, please call:
Local: (414) 805-6655

Musculoskeletal Oncology Providers