The Right Team Makes a True Difference
Pancreatic cancer is a challenging disease to fight, but it's not impossible. Having the right team can make all the difference. At MCW, our team of doctors and professionals have international recognition for their work finding new ways to diagnose and treat pancreatic cancer. When you come to us, our team becomes your team.
Schedule an Appointment
Find a clinical trial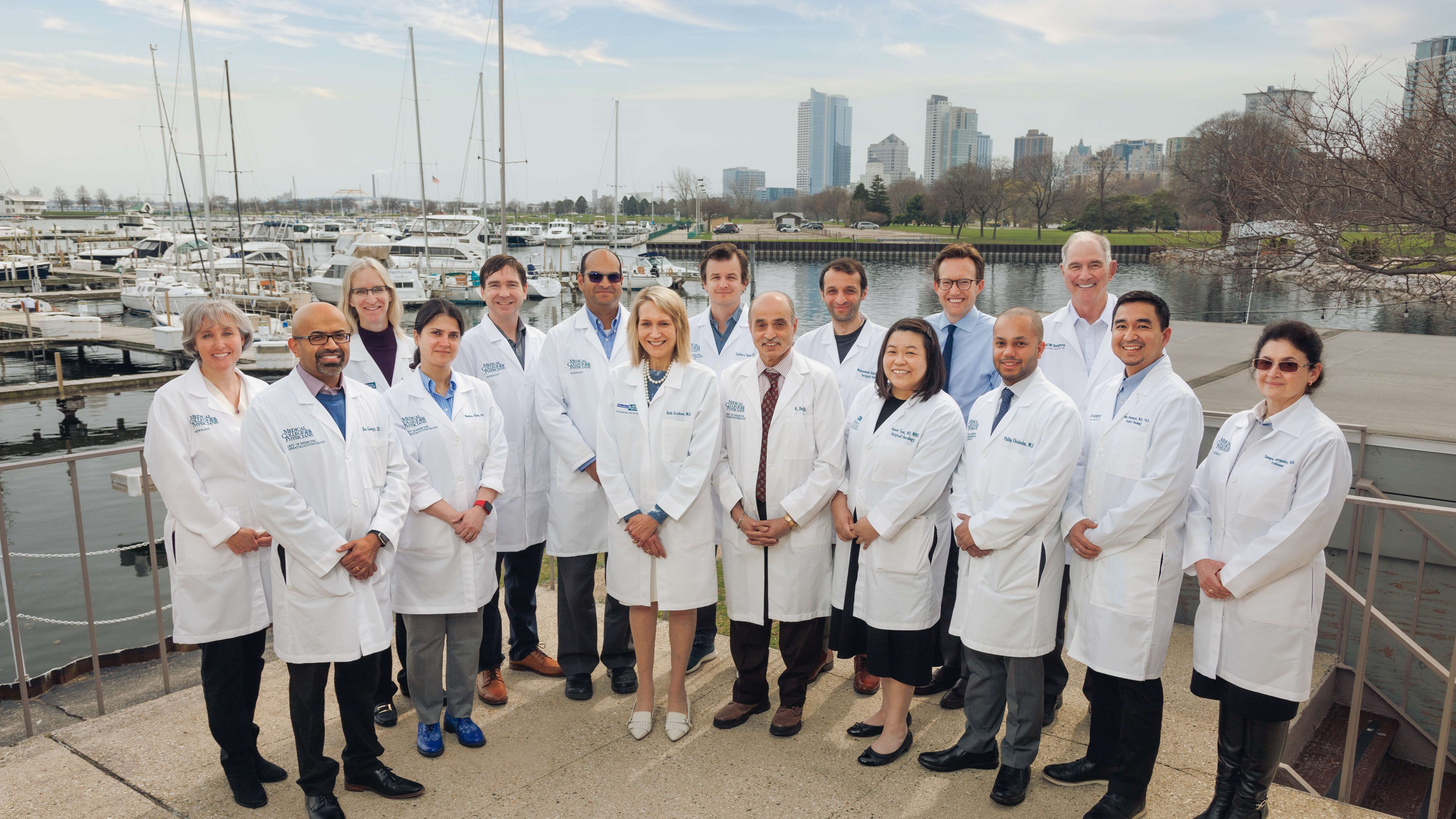 Surgical Oncologists
Surgical oncologists treat cancer by removing the tumor and portions of the pancreas if necessary.
Medical Oncologists
Medical oncologists treat cancer using chemotherapy, hormonal therapy, biological therapy, and targeted therapy.
William F. Stapp Endowed Chair; Associate Professor of Medicine; Director, Phase 1 Clinical Trials Program; Associate Director for Cancer Genomics and Precision Medicine; Linda T. and John A. Mellowes Center for Genomic Sciences and Precision Medicine
Radiation Oncologists
Radiation oncologists specialize in using radiation to treat cancer.
Pathologists
Pathologists diagnose disease by studying cells and tissues under a microscope.
Advanced Gastroenterologists
Gastroenterologists perform advanced procedures, including endoscopic ultrasound (EUS) and retrograde cholangiopancreatography (ERCP) to help diagnose pancreatic cancer and relieve symptoms.
Genetic Counselor
Genetic counselors provide assessment of genetic risk factors and family history for patients.
Advanced Practice Providers
Advanced practice providers (APPs) are health care providers who work together with physicians to provide direct medical care to patients.
Registered Dietitians
Dietitians provide special counseling to ensure adequate diet and nutrition to keep the body healthy.
Michele Derdzinski, RD, CD
Dietitian
Psychologist
Psychologists are responsible for assessing, diagnosing, and treating behavioral problems related to mental or physical health and work to improve a patient's quality of life.