Be a Survivor. Share your story.
If you have reached the 5 year survivor mark and beyond, you can inspire other pancreatic cancer patients to have hope. The LaBahn Pancreatic Cancer Program works with the Seena Magowitz Foundation to help grow this list of survivors and give newly diagnosed pancreatic cancer patients inspiration to keep believing.
Pictured left- MCW treated patients and 5 year survivors Ron Brefka, Daniel Winkelman, & Roger Caplinger.
SHARE YOUR STORY, SHARE HOPE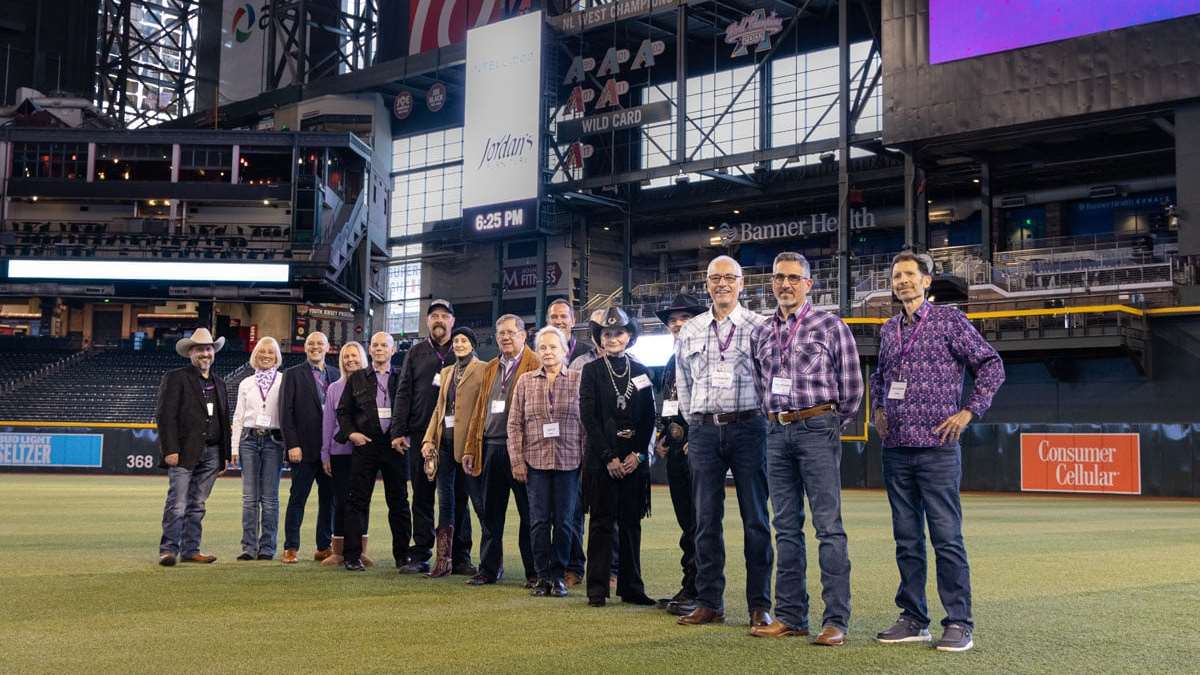 Meet Daniel Winkelman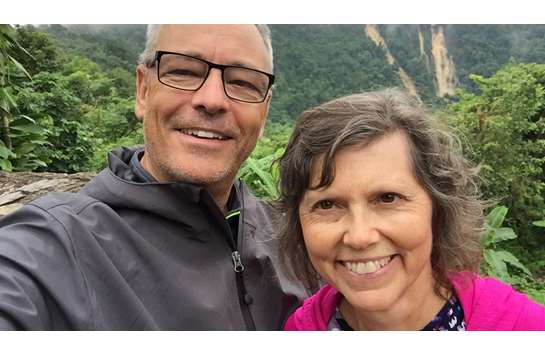 While on a missionary trip with my wife in Myanmar, I was in a small bike accident. A few trips to the hospital and I was diagnosed with a back sprain. A few weeks later, I kept feeling that something wasn't right. After more tests and hospital visits, I received an unexpected diagnosis of pancreatic cancer. My family and I were devastated.
While researching treatment options in the United States, my son kept seeing that the LaBahn Pancreatic Cancer Program were leaders in pancreatic cancer care. Two days after I returned to the United States, I had my first appointment with Dr. Douglas Evans at the Medical College of Wisconsin. Meeting Dr. Evans and his team was the first hope my family and I felt since the diagnosis. It was a dark day until we met him and his amazing team. We knew we were in the right place with the right people.
As part of my treatment, I participated in a clinical trial. I already received such great care and knew that if I could help this team better understand this disease, I wanted to do it. Following chemotherapy and radiation therapy, I underwent a successful operation to remove my cancer. I am happy to report that I am healthy and cancer-free. I would encourage people to investigate the story behind the story, there is so often a journey that goes untold.
Messages of Hope 
"Faced with pancreas and heart surgery, it was comforting to know the doctors on my team were also top-notch medical researchers. The Medical College of Wisconsin gives patients in our hometown access to world-class treatment, backed up by the latest advances in research and scientific discovery."
-Bob Uecker, Milwaukee Brewers
"I wasn't scared going into surgery," Richard said. "I just had so much confidence in Dr. Christians that I felt the outcome was going to be positive, and it was."
Richard Drewek
Milwaukee Brewers Medical Director Roger Caplinger's Story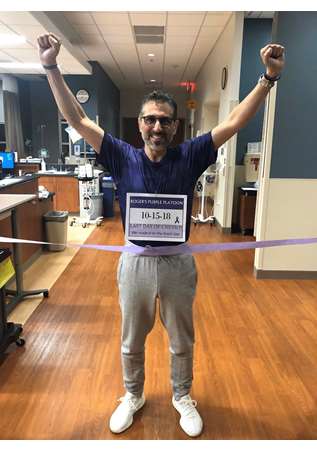 As Sr. Director of Medical Operations for the Milwaukee Brewers, Roger Caplinger is accustomed to taking care of the health needs of others. On December 1, 2017, however, it became time for others to care for him. That's the day he heard two of the scariest words a doctor can utter: pancreatic cancer. Roger decided immediately to adopt a fighting spirit. "I've been in baseball my whole adult life, so I have a baseball analogy for this," he said. "It's like a curveball. You can either take it or you can crush it. We chose to crush it. Meaning we are going to take this disease head-on." "Fighting any disease takes a TEAM effort. We have been blessed to have the best team, the Medical College of Wisconsin and the Milwaukee Brewers."
At MCW, pancreatic cancer care is multidisciplinary and includes specialists from many areas to collaborate and develop a cohesive treatment plan tailored to each patient. From diagnosis to cure, Roger underwent several rounds of chemotherapy, as well as radiation and a surgery known as the Whipple procedure. Roger said, "I wear this bracelet that says 'Mr. Happy' to remind that everyone at MCW is there to guide us through this journey."
Roger was also fortunate to have participated in a clinical trial pioneered by the doctors from the MCW LaBahn Pancreatic Cancer Program. Clinical trials and research are key to discovering new treatments and providing the best care to patients. Roger commented, "MCW is leading the fight against pancreatic cancer as they are treating the patients of today and treating the patients of tomorrow. We've done medication trials- and, collaborated with the Massachusetts Institute of Technology (MIT) with tumor research. These innovative research studies are vitally important to the patients of tomorrow; we've done these things to help them. The studies may not be helping me right now but they're going to help somebody else."
After beating pancreatic cancer Roger explained, "We're not done. My battle was won. Now, we're going to battle for everybody else. My family and I, are committed to bring a cure for pancreatic cancer, and it's starts with the MCW LaBahn Pancreatic Cancer Program." Roger and his wife Jackie believe in paying it forward. They raised tens of thousands of dollars for the Pancreatic Cancer Action Network through its annual Purple Stride walk at Miller Park. They also hosted a fundraiser with the Brewers called the 'Purple Tie Guy' at Miller Park with all the major Brewers players and raised over $50,000 for the MCW LaBahn Pancreatic Cancer Program.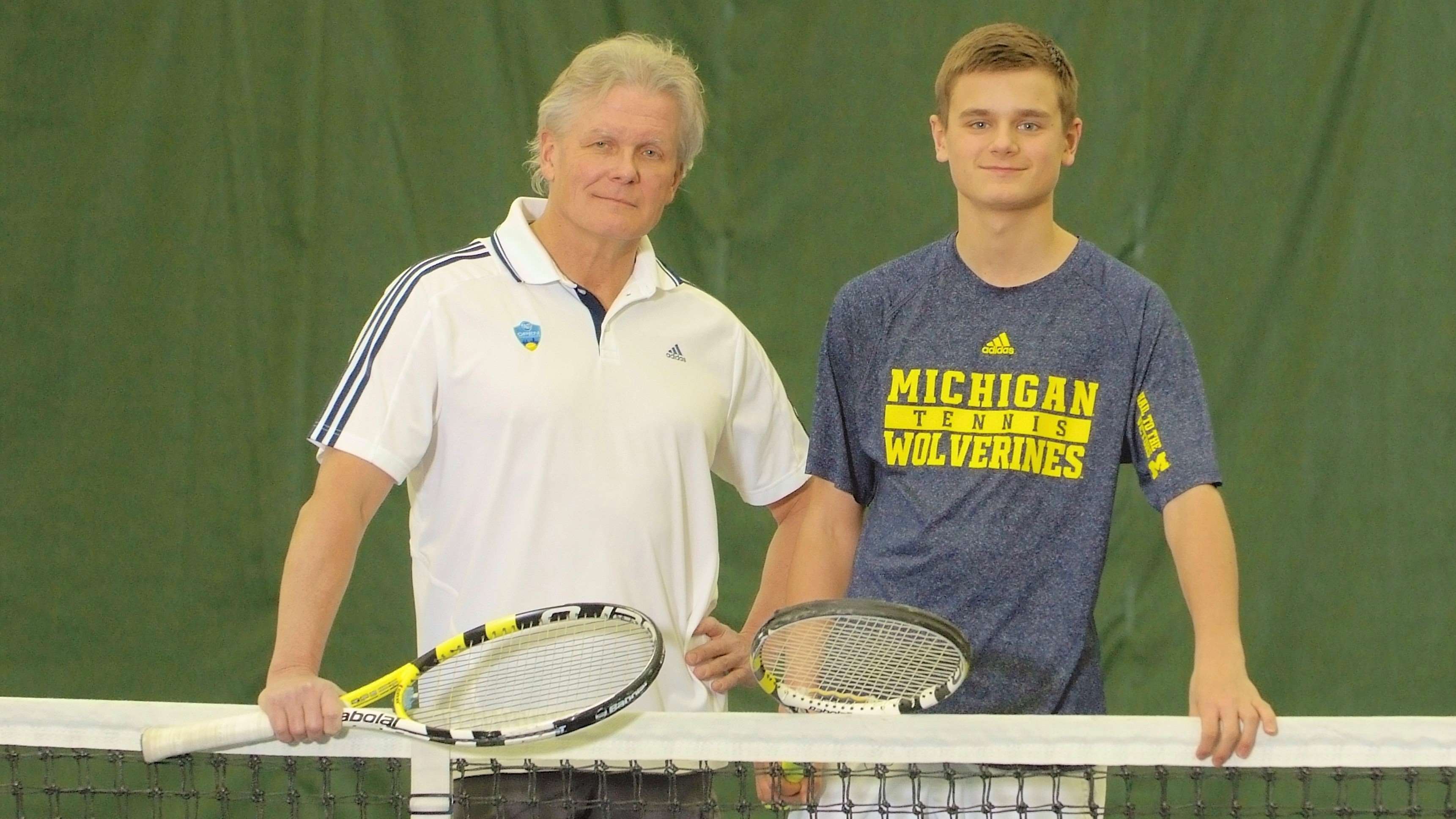 Meet Michigan Patient Thomas Stachler
I'm a Michigan real estate broker and had a client who was a local surgeon that knew of Dr. Evans. My local medical oncologist also heard of Dr. Evans. Even though we were states away they knew of him; that really said something to me. I met with Dr. Evans and other program members and liked their confidence. They advocate for a team treatment approach that was missing from other institutions closer to my home.
I dreamed that if I survived pancreatic cancer, I would get an RV and travel more; I did that one month after my surgery at MCW. My advice to newly diagnosed patients is even if you don't live in Wisconsin and must travel to MCW to get treatment, so what- you only have one life to live.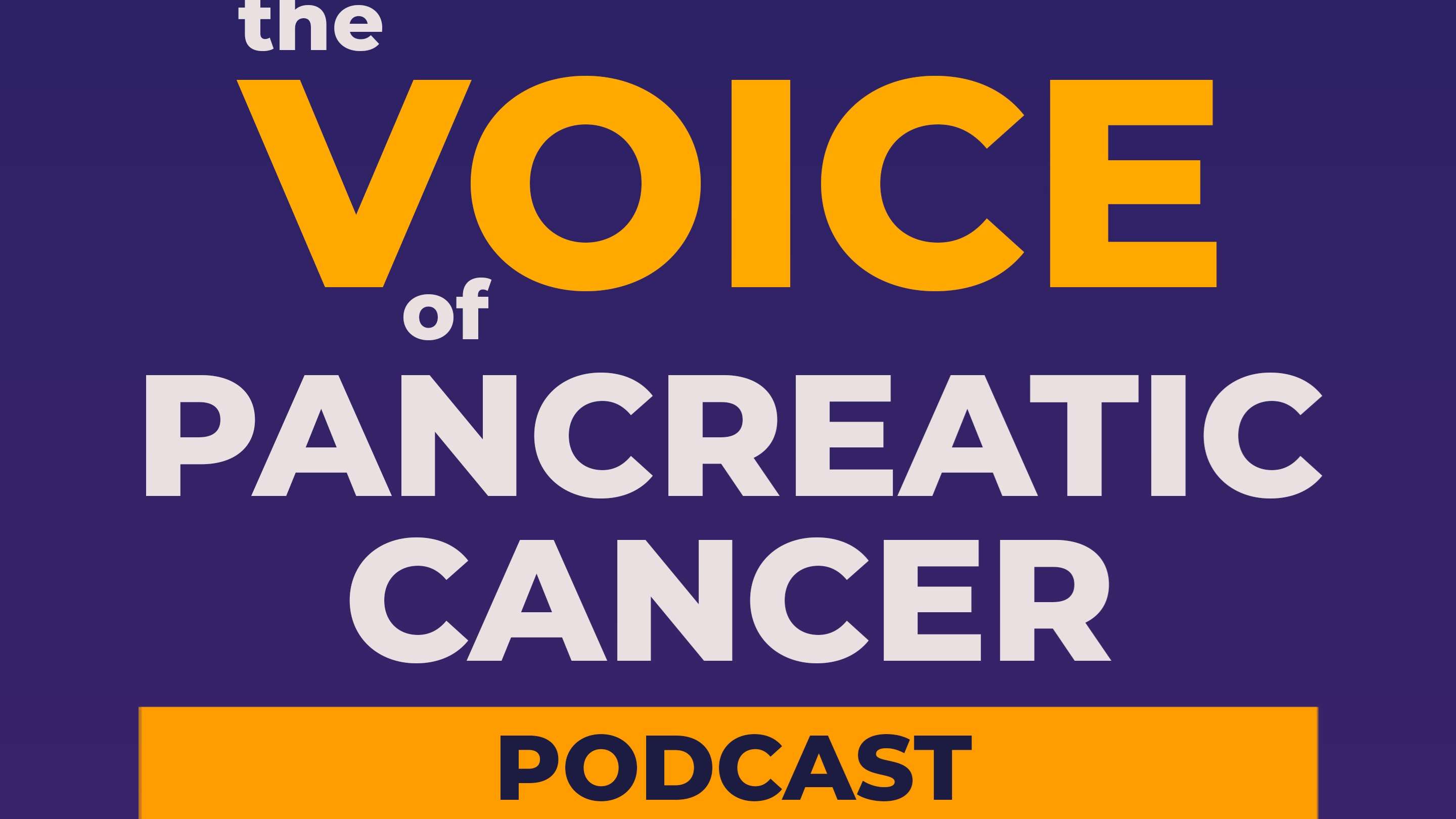 The Voice of Pancreatic Cancer
Brought to you by the
Seena Magowitz Foundation
and the Medical College of Wisconsin.
Each episode will bring the most innovative minds in pancreatic cancer research together to share the latest news about early detection and advances in pancreatic cancer treatments. The goal is to supercharge the learning experience and widen awareness about this dreadful disease. The panels will include world-renowned research oncologists, pancreatic cancer surgeons, clinical trial lead investigators, and pancreas cancer patients that share their informative stories.
The mission is moving the latest discoveries about pancreatic cancer forward to save lives, extend patient life, enlighten the public on how to minimize the chances of getting pancreatic cancer, and ways to strengthen patient and doctor communication that will help lead to earlier detection.
Milwaukee Brewers Show Support