Leading the Way in Discovering Novel Treatments for Pancreatic Cancer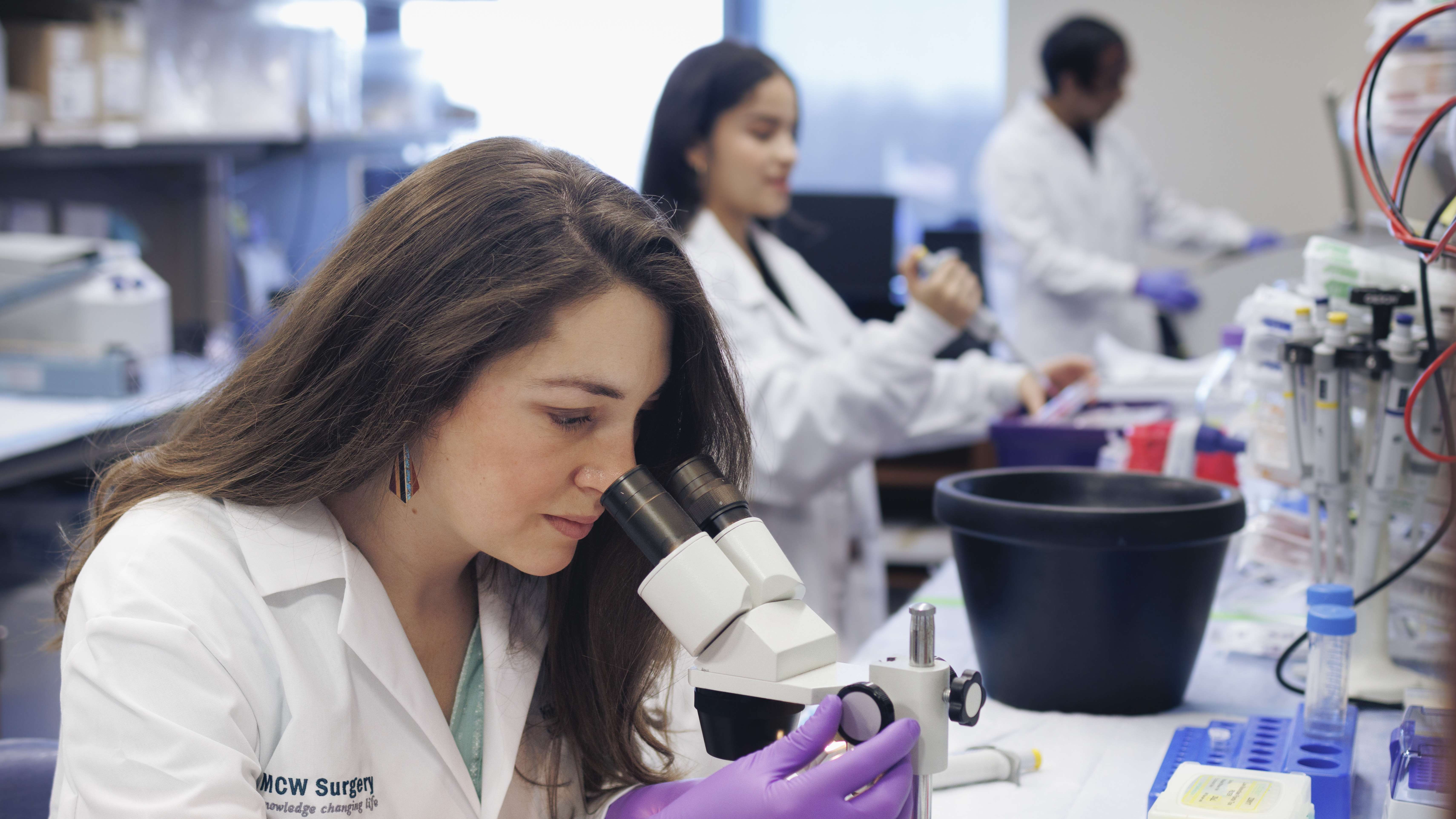 Commitment to Research
The LaBahn Pancreatic Cancer Program supports internationally recognized specialists who provide a wealth of knowledge and experience in pancreatic cancer treatment and research. We are committed to developing the next generation of medical researchers and to translating our research into cutting-edge treatments for our patients. We are involved in many areas of research, including basic science, outcomes assessments, and international clinical trials. Our dedication to research is one of the many tools we have available to make MCW a destination for the best pancreatic cancer care possible.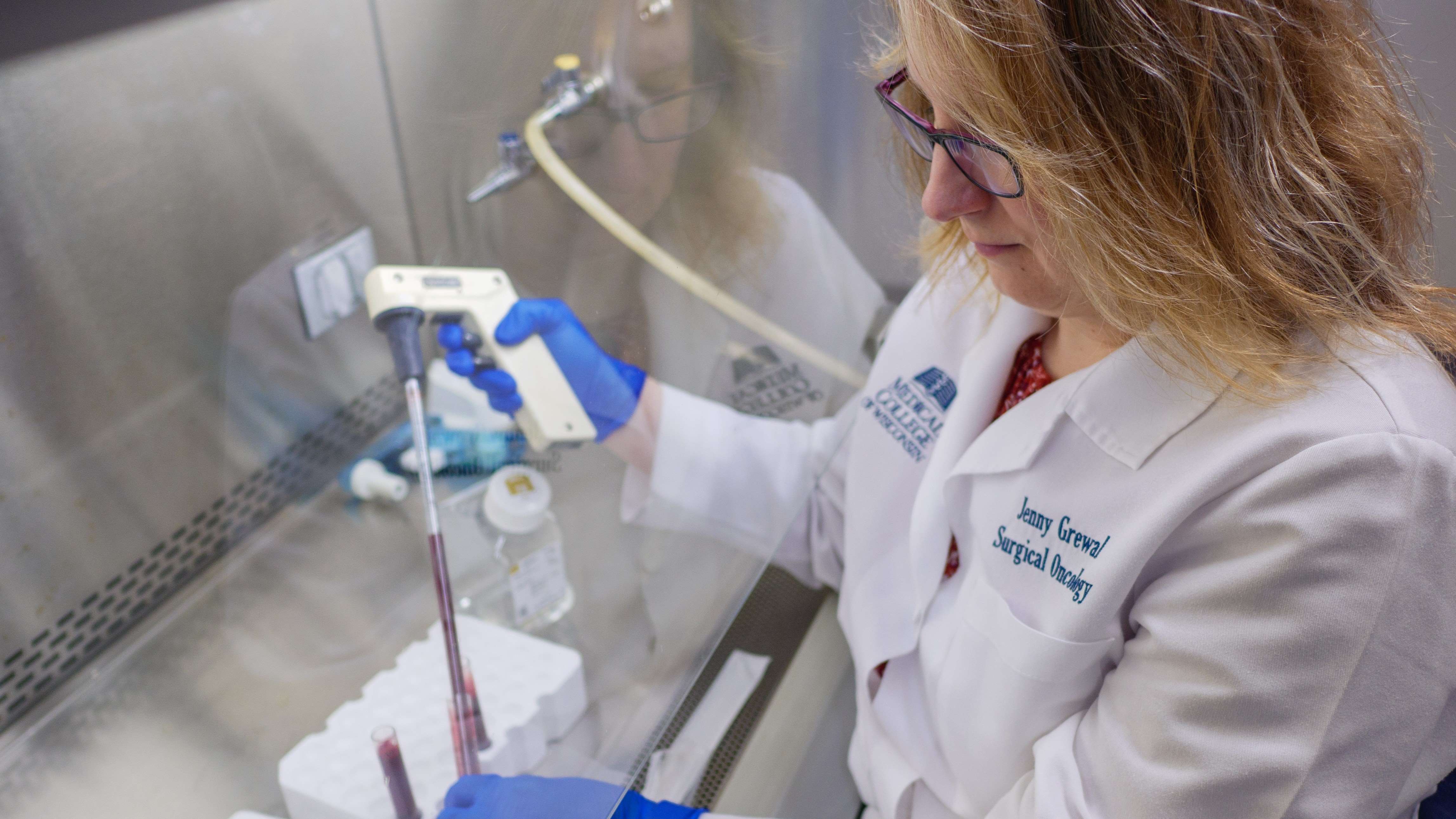 About our Biorepository
Our biorepository is a phenomenal resource for both translational research collaborations as well as clinical outcomes research. The Ronald Burklund Eich integrated biorepository and database captures longitudinal samples from patients across a broad spectrum of disease, from pancreatic cancer screening to diagnosis, and even post-mortem.
Basic and Translational Scientific Investigators
Scientific investigators are discovery-drivers, working to uncover more innovative and cutting-edge treatments with every study they conduct.
Research Lab Links and More