Early Detection of Pancreatic Cancer
An advanced clinic that is here to help detect and treat pancreatic cancer early
Pancreatic Cancer Screening

Over 50,000 new cases of pancreatic cancer are identified in the United States each year. Unfortunately, most patients are diagnosed at later stages of the disease because the symptoms are not always obvious. Patients whose disease is identified in the earliest possible stage have the best chance for positive outcomes. The earlier the stage, the more treatment options that there are available, including surgery.

To date, there is not a universally accepted practice for screening patients for pancreatic cancer. Screening procedures and test are expensive and because pancreatic cancer has a low incidence rate, screening everyone would not be beneficial. However, we recommend routine screening and surveillance for patients that are at a higher risk for developing pancreatic cancer. For more information keep reading below.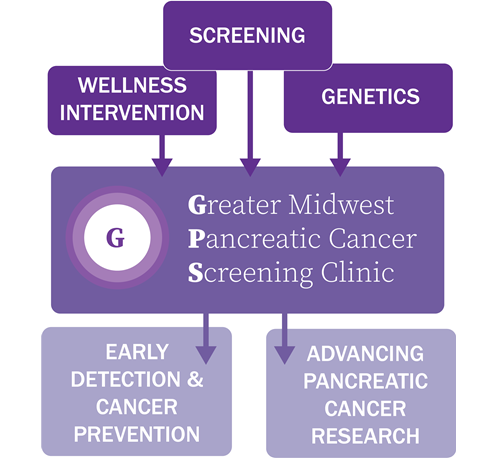 Greater Midwest Screening Clinic
Who is at risk?
Who is at risk?
It is important to be knowledgeable about you and your loved one's potential risk for developing pancreatic cancer. If you meet at least one of the below criteria, we advise making an appointment with our Greater Midwest Pancreatic Cancer Screening Clinic.

Individuals with
1) Two or more first-degree relatives with pancreatic cancer

2) Three or more of any relatives with pancreatic cancer

3) Certain hereditary cancer syndromes, such as: breast and ovarian cancer syndrome, lynch (HNPCC), familial atypical multiple Mole melanoma, and peutz-jeghers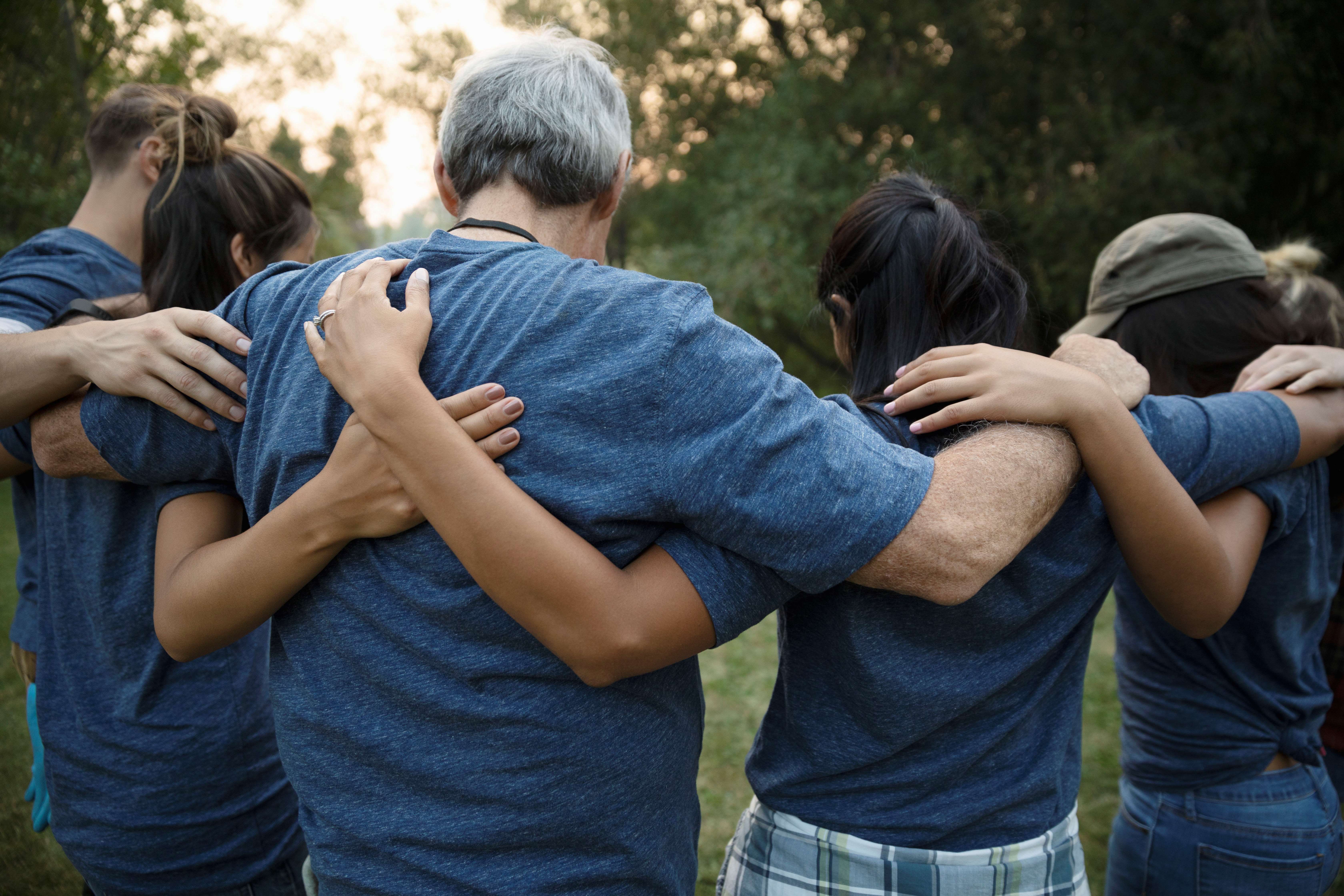 Our approach and goals
Our approach and goals
Screening clinic is key for early stage pancreatic cancer detection. As a leading institution in this area, we've outlined our approach:

1) Identification of high-risk individuals

2) Early detection and intervention

3) Cancer risk reduction and prevention

4) Advancing pancreatic cancer research

Benefits of the Clinic
Benefits of the Clinic
As part of your this clinic, you will receive multidisciplinary care from experienced professionals including: gastroenterologists, radiologists, surgeons, dieticians and nursing staff. A genetic counselor may be included as part of your care to perform a genetic risk assessment and recommend genetic testing if necessary. You will also receive wellness counseling to identify modifiable risk factors that you can work to reduce. We recommend annual screening for high-risk individuals, which may include specialized MRI of the pancreas and/or endoscopic ultrasound (EUS) with the goal of detecting abnormalities at a very early stage. Finally, we offer opportunities for patients to participate in pancreatic cancer studies.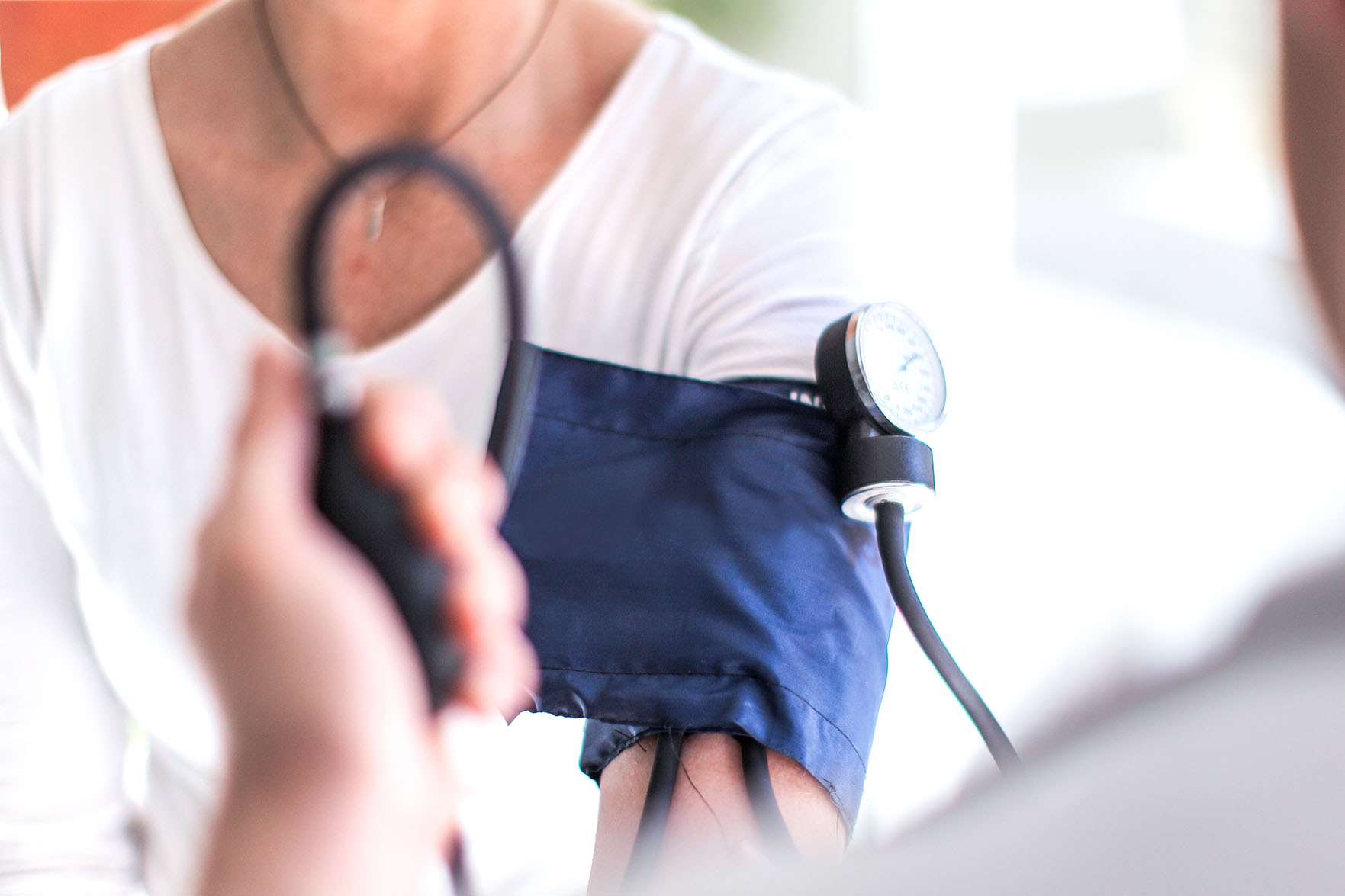 Contact and Appointment Information:
Froedtert & the Medical College of Wisconsin Clinical Cancer Center
9200 W. Wisconsin Ave.
Milwaukee, WI 53226


New Patient Coordinator
(414) 805-6849 | (414) 805-6848
(414) 805-8775 (fax)
Mailing Address
Medical College of Wisconsin
Division of Surgical Oncology
8701 Watertown Plank Rd.
Milwaukee, WI 53226

Administrative Offices
(414) 955-1400
(414) 955-0197