Lomberk Research Laboratory
Located in the Health Resource Center (HRC) 5th Floor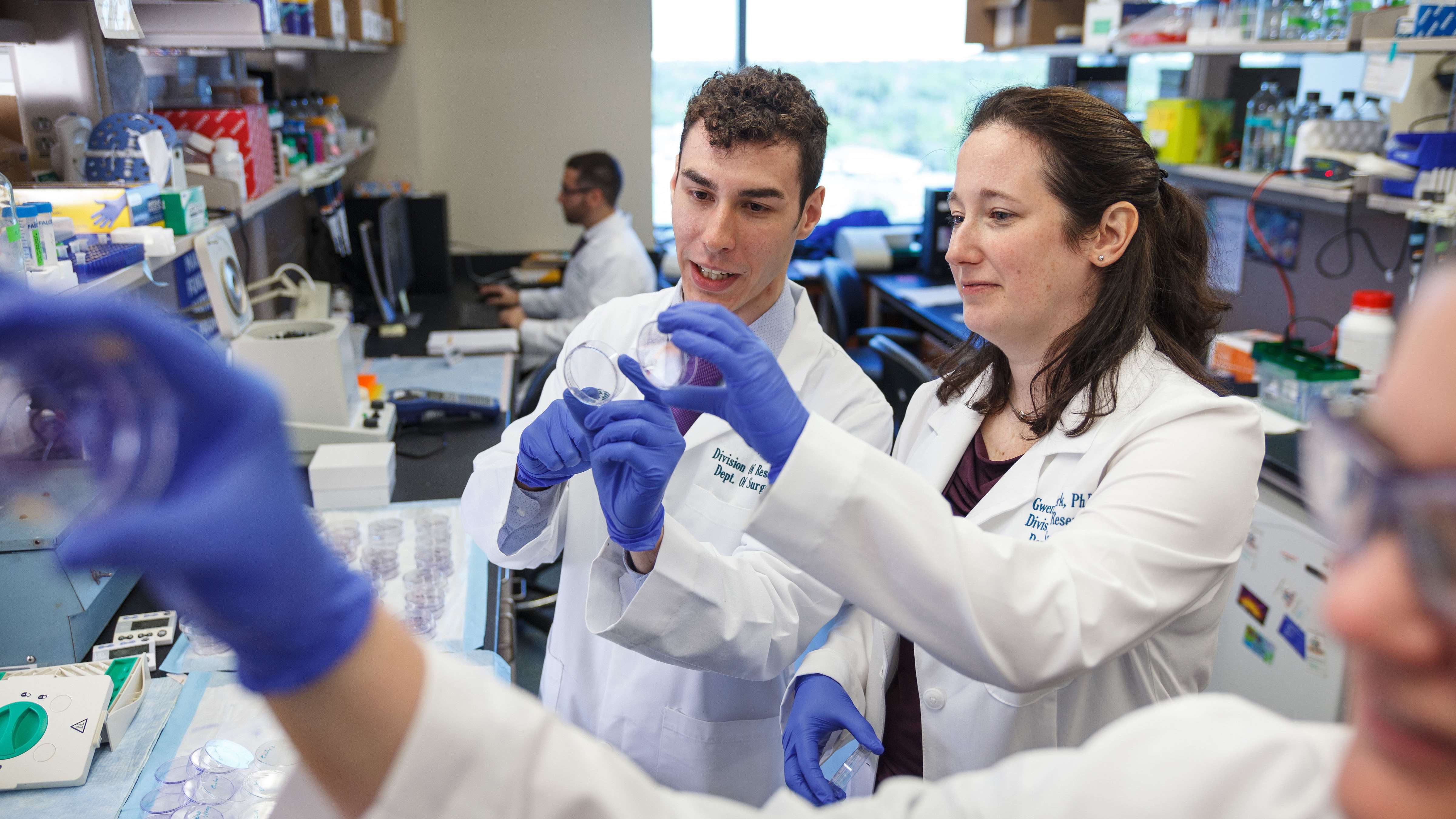 Mission Statement
To advance the discovery of fundamental epigenetic mechanisms and apply this knowledge to develop better therapeutic strategies in the prevention and treatment of cancer.
Gwen Lomberk, PhD
Principal Investigator (PI)
Chief, Division of Research
Director, Basic Science Research
Department of Surgery
Professor of Surgery and Pharmacology & Toxicology
Medical College of Wisconsin
(414) 955-2440
Research Summary
The Lomberk lab is focused on epigenomic-based pharmacology to serve as a robust tool to improve the future treatment of cancer. Dr. Lomberk's research program has explored novel combination strategies to treat pancreatic and other cancers, specifically based on leveraging cell cycle inhibitors in efforts to enhance future use of epigenetic inhibitors. Broader research interests are focused on the epigenetic landscapes that characterize cancer subtypes, as well as refining the utility of epigenetic inhibitors for treatment and re-sensitization to conventional therapies.
Members of the Lab
Guillermo Urrutia, MD
Postdoctoral Fellow
Anju Thomas, PhD
Research Associate I
Research in the Lomberk Lab is supported by funding from:
R01: NCI - Targeting Epigenomic Regulators at the Replication Fork in PDAC
R01: NIDDK - Epigenomic Regulation in Pancreatic Cell Growth
AHW: Epigenetic Pathways in Pancreatic Cancer
AHW: Establishing Wisconsin's First Cancer Precision Medicine Simulation Unit
Theodore W. Batterman Family Foundation Grant - Pathogenic Characterization of Germline Variants in Pancreatic Cancer
Greater Milwaukee Foundation - Epigenomic landscape in liver cancer
Contact Us
Medical College of Wisconsin
Health Resource Center (HRC)
8701 Watertown Plank Rd., 5th Flr
Milwaukee, WI 53226