Resident Diversity, Equity and Inclusion Committee
As pediatricians training in a city filled with its own diversity and rich cultural history, we recognize the importance of addressing diversity, health equity, and inclusion within our program. As such, the program is proud to recognize the presence and work of its Committee for Diversity, Equity, and Inclusion, a resident-based initiative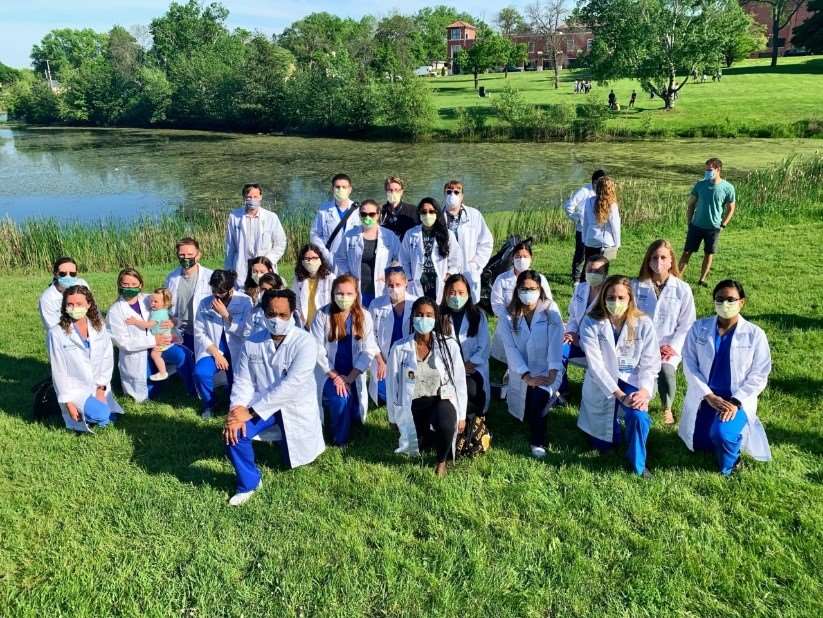 Our Guiding Principles
To achieve these goals, we created a group with the following divisions:
Arm 1: Recruitment and Retention

Arm 2: Curriculum Advancement

Arm 3: Inclusivity and Engagement
Inaugural Year Successes
Recipients of a Kern Institute Transformational Initiative Grant, focused on creating a longitudinal cultural humility curriculum to ensure ongoing dedication to the education of residents and medical students

Establishing Milwaukee-specific education during intern orientation, and starting resident- and faculty-inclusive health equity focused intern morning report and senior-led Health Equity Rounds for discussion of systemic inequities and tools for physicians and other providers to address them, along with an annual DEI journal club.

Presenting at the institution-wide Pediatric Grand Rounds on the history of medical racism in this country and its ongoing impact on our pediatric patients.

Creating a series of assessment tools to track resident knowledge, comfort, skills, and behavior in dealing with diversity in the workplace with the aim of using this information in scholarly activity to aid in further curricular development

Engaging with our recruitment committee as well as the larger hospital system to ensure our dedication to diversity is sustainable and responding to feedback from outgoing and incoming physicians

Engaging with fellowship and faculty dedicated to health equity to increase opportunities for curriculum development and research focused on our principles
Future Goals
Continuing to enhance our cultural humility curriculum and its goals into a cornerstone that will live permanently and grow within our program

Increasing recruitment and retention of residents that are traditionally underrepresented in medicine

Creating established mentorship relationships for students, residents, and fellows interested in engaging with diversity, equity, and inclusion work throughout their careers

Supporting the expansion of a fourth branch of Community Engagement with the goal of learning from the experiences of our communities to improve the care we provide to all populations
Recent Graduates
Ashleigh Watson, MD
Michelle Hwang, MD
Oluwasoore Akande, DO
Robert Trevino, MD, PhD
Swathi Prasad, MD
Program Support and Resources
For questions or more information, please contact any of our resident representatives.