Department of Emergency Medicine Chair's Welcome
Welcome to the Medical College of Wisconsin (MCW) Department of Emergency Medicine! Please take some time to peruse our website – exploring our clinical enterprise, educational offerings, research endeavors, and community engagement.
Our Department maintains a thriving clinical practice at a number of sites to include:
Froedtert & the Medical College of Wisconsin (Froedtert & MCW) Froedtert Hospital Emergency Department (ED) (level 1 adult trauma center);
Clement J. Zablocki VA Medical Center ED;
Froedtert & MCW Menomonee Falls Hospital ED;
Froedtert & MCW West Bend Hospital ED;
Froedtert & MCW Froedtert Community Hospital at New Berlin ED;
Froedtert & MCW Froedtert Community Hospital at Pewaukee ED; and
Additional soon-to-open community-based, neighborhood hospitals EDs.
Across this myriad of clinical practices, our faculty, fellows, residents, and advanced practice providers (APPs) care for more than 200,000 patient visits – and rapidly growing – per year.
Our Department is home to a competitive training program of 36 residents – attracting top-notch housestaff from medical schools across the nation. And are you afraid of caring for sick kids? Well, our residency graduates aren't! Our residents train in the Emergency Department at the Children's Wisconsin (level 1 pediatric trauma center) – which sees over 60,000 patients visits annually. We also offer a state-of-the-art, nationally-recognized Emergency Medical Systems (EMS), Emergency Ultrasonography, and Medical Toxicology fellowship programs – again attracting some of the brightest and most skilled young emergency physicians from around the country. In addition, our Department co-sponsors training opportunities in Critical Care Medicine and Hospice and Palliative Care Medicine with the Departments of Medicine and Anesthesiology, respectively.
Many of our faculty members, fellows, residents, APPs, and staff in the Department are engaged in a host of extramurally-funded, cutting-edge, investigative research. Inquiry in the areas of cardiac arrest and resuscitation, injury, EMS, and others have garnered MCW a reputation as an Emergency Medicine research powerhouse. In fact, MCW is a top National Institutes of Health (NIH)-funded, academic Department of Emergency Medicine – helping to catapult us to the forefront of discovery in acute care.
Lastly, mirroring our parent university, the MCW Department of Emergency Medicine is committed to remaining connected to and engaged with our local community. To this end, community engagement is the fourth pillar of our academic missions – on equal footing with patient care, education, and research.
Thank you for visiting our departmental website. As you will see, the MCW Department of Emergency Medicine is dynamic, innovative, rapidly growing – and most importantly, full of talent. Send us an email, give us a call, or stop by to see us – as we'd love to hear from you – and to have you join our team!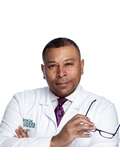 Enthusiastically,
Ian B. K. Martin, MD, MBA, FACEP, FAAEM
Professor with Tenure and System Chair
Emergency Medicine Directions
Administrative Offices
8701 Watertown Plank Rd.
Milwaukee, WI 53226
Directions to the Department of Emergency Medicine