Pre-hospital Tranexamic Acid (TXA)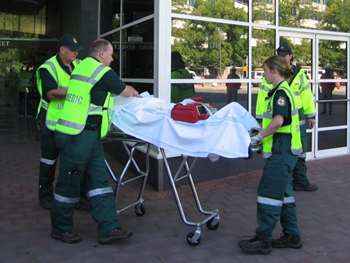 What is the purpose of the TXA Study?

To determine if Tranexamic Acid (TXA) given in the prehospital setting improves the long-term neurologic outcome compared to placebo in patients with moderate to severe traumatic brain injury (TBI). TBI is the leading cause of death and disability due to trauma and is the number one cause of death in people younger than 40 years old.
For more information on the TXA study, please view this
Power Point slide presentation
(PDF).
How is the TXA study being conducted in Milwaukee?

This research is being conducted by the Medical College of Wisconsin's Resuscitation Research Center in partnership with the
Milwaukee County Emergency Medical Services
and
Flight for Life
. The paramedics of MCEMS will enroll patients who have a traumatic brain injury, meet the TXA eligibility criteria, and who are not wearing an opt-out bracelet or necklace. Since these patients will not be able to provide informed consent because they are unconscious and require immediate treatment, this study is being conducted under the Exception from Informed Consent guidelines by the Food and Drug Administration.
View more information about Exception From Informed Consent Research

If you would like to opt-out of the TXA study, view the
Opt-Out information page
to find out how.
Public Notices
TXA Intermediate Public Announcement
(PDF)
TXA Risk Benefit Public Announcement
(PDF)