Medical College of Wisconsin and Children's Wisconsin Pediatric Otolaryngology Fellowship Program
The Pediatric Otolaryngology Fellowship Program at the Medical College of Wisconsin Affiliated Hospitals, Inc. (MCWAH) / Children's Wisconsin provides superior quality education in a respected academic setting. The Division of Pediatric Otolaryngology comprises a sizeable and diverse group of 9 pediatric otolaryngology faculty, four neuro-otologists, two laryngologists, and two facial plastic surgeons. The Level I Trauma, free-standing children's hospital contains nearly 300 beds and offers over 6,000 cases per year. The Pediatric Otolaryngology Fellow has access to a comprehensive variety of operative cases in addition to multidisciplinary clinics, receiving a well-rounded and robust clinical and operative education.
2024 Fellowship Interview Date set for Saturday, April 6, 2024
Interviews will be held virtually from approximately 8 AM - noon. Interested applicants should apply through the SF Match.
Fellowship Opening for 2024-2025
We have a one year ACGME accredited pediatric otolaryngology fellowship opening for the 2024-25 academic year. If interested in learning more about this opportunity, please contact the Program Director, Dr. Robert Chun.
Contact Fellowship Program Director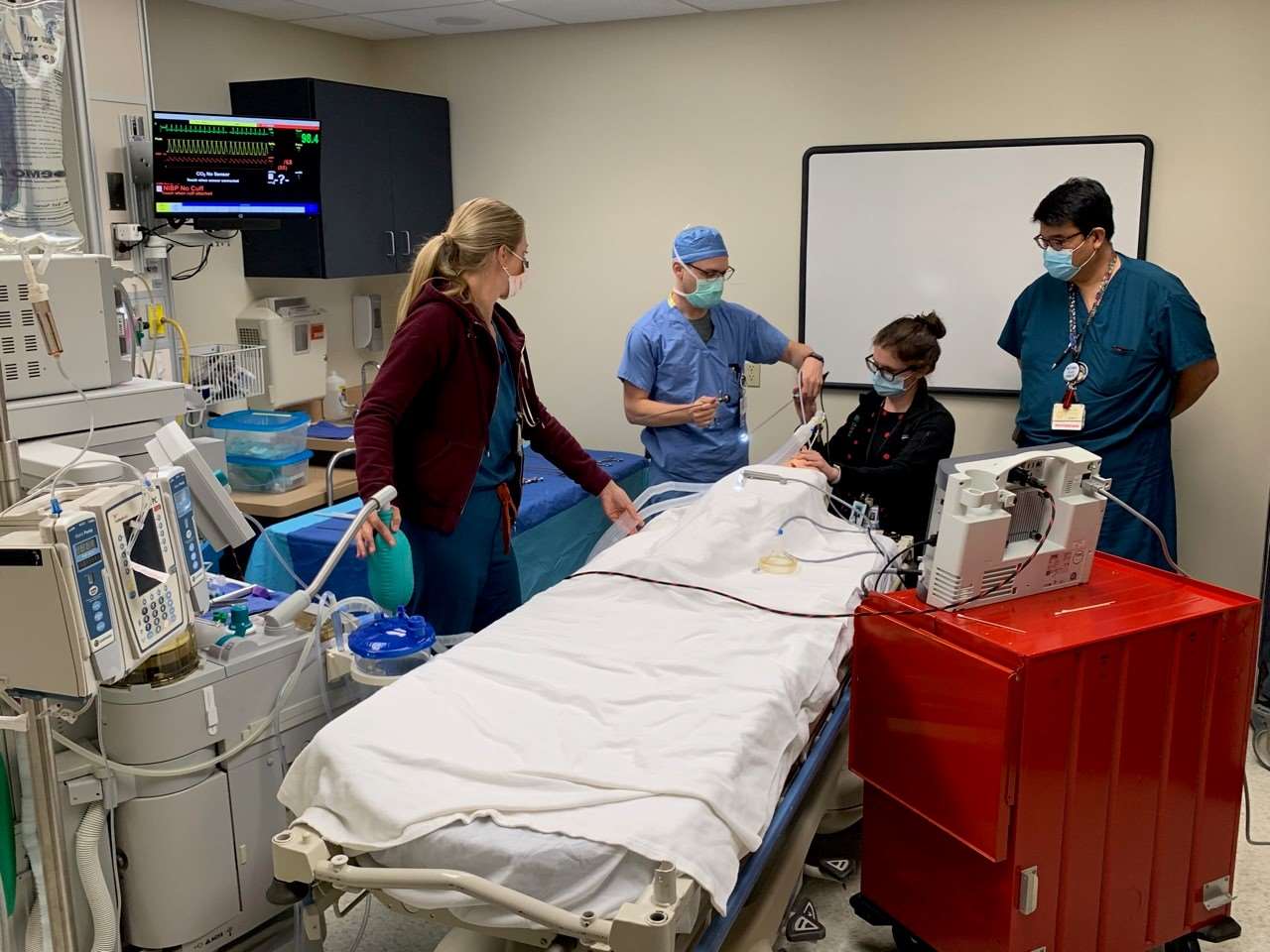 Resident and Fellow Airway Course
2021-22 Graduation: Drs. Chun and Khalifee
2022-23 Fellow Dr. Shum teaching Student
CW Operating Room
Pediatric Otolaryngology Fellowship Director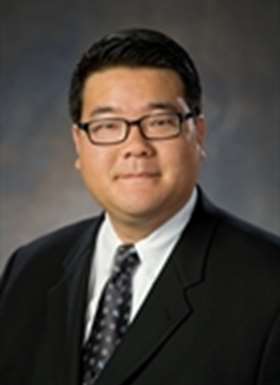 Robert Chun, MD
Fellowship Program Director
Pediatric Otolaryngology Fellowship Aims
Our pediatric otolaryngology fellowship program aims to:
Develop Well-rounded Clinicians
Develop Well-rounded Clinicians
Develop fellows into well-rounded clinicians who practice evidence-based medicine and exhibit high-quality surgical skills in all areas of pediatric otolaryngology.
Prepare for the Future
Prepare for the Future
Prepare future leaders, researchers, and educators in pediatric otolaryngology.
Establish Work-Life Balance and Lifelong Learning 
Establish Work-Life Balance and Lifelong Learning 
Establish an environment committed to a healthy work-life balance and life-long learning.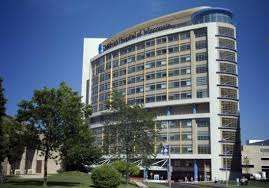 About Children's Wisconsin
Children's Wisconsin is one of the busiest pediatric hospitals in the country. It is a Level I Trauma Center and houses 13 inpatient units including a 72-bed pediatric intensive care unit, a 43-bed Level IV neonatal intensive care unit and an eight-bed Level IV Epilepsy Monitoring unit.

Children's is a nationally ranked pediatric hospital and all of its programs are nationally ranked by US News and World Report and Parents ranked us #4 in the nation among the 10 best children's hospitals.
Fellowship Program Overview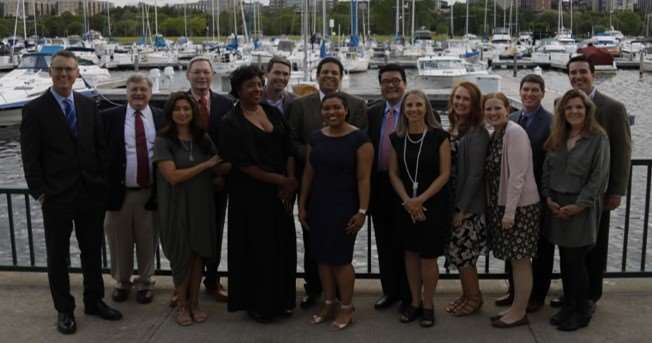 Program goals
Develop an expanded and deeper knowledge of the basic sciences, particularly as they pertain to clinical applications and research in pediatric otolaryngology.
Demonstrate an effective, lifelong methodology for maintaining current knowledge and competency in the practice of pediatric otolaryngology.
Continue regular surveillance and reading of new literature and information pertinent to the "cutting edge" practice of pediatric otolaryngology.
Be able to interpret results of specialized diagnostic tests (e.g., vestibular and audiometric tests, polysomnography, imaging studies, laboratory studies, histopathology) and apply them to the diagnosis and treatment planning in clinical situations.
Be frank and realistic about procedures and operations the fellow feels confident in performing independently, and know when he/she needs to refer or ask for help.
Develop leadership skills and decision-making capabilities.
Function as a fellow on the pediatric otolaryngology service, fulfilling the duties and responsibilities required of that position.
Delegate responsibilities to chief residents, junior residents and medical students, commensurate with their abilities to accept those responsibilities.
Serve as a role model for residents and medical students.
Serve as a resource for residents and medical students, providing advice, information, and guidance.
Monitor the progress of residents and provide constructive criticism and feedback on their performance.
Be able to show evidence of a mature networking system.
Have a system (card, computer, PDA, etc.) for recording information about professional contacts.
Master and become proficient in advanced clinical examination techniques and procedures in the office (e.g., videolaryngostroboscopy, FEES, frenulotomy).
Be able to teach basic otoscopic skills and the head and neck examination to medical students, residents, and primary care physicians.
Gain proficiency as surgeon and surgeon supervisor in major otolaryngologic surgical procedures.
Demonstrate independence in surgical judgment, carrying an operative procedure to completion, and instructing residents in proper surgical technique and how to function as a surgical assistant.
Maintain a record of operative experience on the ACGME data collection system.
Develop the habit of intermediate and long-range planning by having identified year-end goals.
Master the orchestration of running a busy service, taking into consideration all the details that go into providing excellent clinical care and meeting the responsibilities incumbent upon the fellow.
Present research conducted during the year at a national or regional conference.
Determine career path and begin process of securing a post-fellow position in the private or academic sectors.
Objectives by Rotation
For each rotation, the fellow is expected to:

Sleep Clinic
Collaborate with the sleep medicine faculty on surgical and non-surgical management for children with sleep disorders.
Develop a basic understanding of the interpretation of pediatric sleep studies.

Saliva Control Clinic
Understand the collaborative role of otolaryngology, physical medicine and rehabilitation physicians (PMR), and speech therapists in the evaluation and management of children with difficulty with salivary control.
Understand the different options for medical therapy, swallow therapy, and surgical management.

Tracheotomy and Ventilation Clinic
Understand the management of chronic tracheostomies and potential complications
Develop a collaborative relationship with pulmonary medicine, nutrition, speech and language pathology in the management of tracheostomy patients.
Understand the process of decannulation, including airway assessment

Multidisciplinary Sinus Clinic
Understand the medical evaluation for chronic sinusitis in children and medical therapy options
Understand the surgical management of children with chronic sinus disease

Digestive and Airway Clinic
Understand the complex nature and overlap that children may have with complex feeding and airway issues, including tracheoesophageal repair, chronic dysphagia, esophageal strictures, laryngotracheomalacia, laryngeal clefts, chronic aspiration and lung disease, vocal cord immobility, subglottic stenosis, gastroesophageal reflux, eosinophilic esophagitis, etc.
Demonstrate knowledge of medical and surgical evaluation for this patient population
Perform functional endoscopic evaluation of swallow

Vascular Anomalies Clinic
Participate in the complex patient care with physicians from varying specialties.
Differentiate treatment modalities based on type of vascular anomaly.
Demonstrate competence in the use of sclerotherapy agents for macrocystic lymphatic malformations.

Cleft Lip/Cleft Palate Clinic
Evaluate for velopharyngeal insufficiency in children the palatal deficiencies.
Understand the management of chronic ear disease in this population.
Perform nasopharyngoscopy as indicated in the evaluation of patients.

Velocardiofacial Syndrome Clinic
Identify patients with velocardiofacial syndrome.
Understand the role of genetics, speech/language pathology, audiology, psychology, and occupational therapy, in the management of these patients.

Cochlear Implant Program
Understand patient candidacy for cochlear implantation.
Demonstrate knowledge of the surgical steps in cochlear implantation.
Understand services involved with cochlear implantation including device programming, aural rehabilitation therapy, speech/language evaluation and therapy.
Identify and manage complications related to cochlear implantation.

The Fetal Concerns Program
Participate in the prenatal diagnosis of masses in the head and neck.
Participate in patient management including pre-procedure evaluation, Ex-uterine Intrapartum Treatment procedures, and post-delivery management of the patient, including surgical resection or other procedures, if indicated.
Present patients with head and neck lesions at the Maternal-Fetal Conference.

Application procedure
Items Required:

Register on the SF Match Website
Fill out the Unified Pediatric Otolaryngology Fellowship Application
Personal statement
SF Match #
Current CV
Photo ID
3-4 Letters of Recommendation

Interview Status Information:
Prospective candidates will be contacted for Interviews.

If you have any questions about interviews or the fellowship program, please contact Alyssa Schwab at alschwab@mcw.edu, (414) 955-0833.

Benefits, Conditions & Terms of Employment
Our Current and Past Fellows
2022-2023 Fellow: Axel Shum, MD
2022-2021 Fellow: Elie Khalifee, MD
2019-2020 Fellow: Karl Doerfer, MD
2018-2019 Fellow: Kiley Trott, MD
2017-2018 Fellow: Minyoung Jang, MD
2016-2017 Fellow: Stacie Gregory, MD
2015-2016 Fellow: John Faria, MD
2014-2015 Fellow: Micah Berman, MD
2013-2014 Fellow: Jill Jeffe, MD
2012-2013 Fellow: Andrea Shogan, MD
2011-2012 Fellow: Maria Wittkopf, MD
Contact Us 
Otolaryngology and Communication Sciences