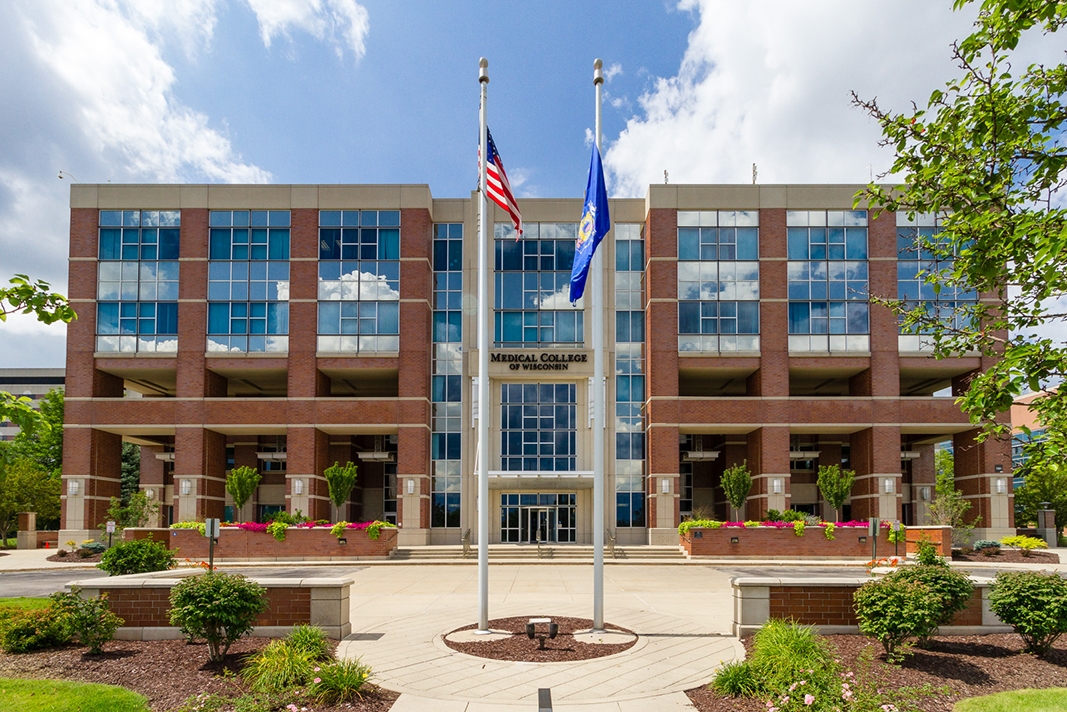 Learn about our sub-specialties and the services we provide for our ear, nose, and throat patients.
Koss Cochlear Implant Program
Koss Hearing and Balance Center
Rhinology and Skull Base Surgery
The subspecialty of Rhinology and Skull Base Surgery focuses on diseases involving the nose and sinuses including the medical and surgical management of these disorders. This involves a broad range of diseases from nasal obstruction and sinusitis to complicated tumors of the nose, sinuses, and anterior skull base.
View Froedtert Hospital's Rhinology and Sinus Surgery site for more information
Pediatric Otolaryngology
The subspecialty of pediatric otolaryngology focuses on diseases of the ear, nose and throat in infants and children. This subspecialty has evolved from the general specialty of otolaryngology, to subspecialists who have received special fellowship training and have acquired additional skills necessary to provide specialized care to children with disorders in the head and neck region.
The Division of Pediatric Otolaryngology at the Medical College of Wisconsin is the largest group of fellowship-trained pediatric otolaryngologists in the State of Wisconsin.
View Children's Wisconsin Ear, Nose and Throat Program site for more information
Sinus, Nasal and Skull Base Cancer
Facial Plastic and Reconstructive Surgery
Oral and Maxillofacial Surgery
Services provided by our oral and maxillofacial providers include:
surgical treatment of the temporomandibular joint
dentoalveolar and preprosthetic surgery
orthognathic and corrective jaw surgery
maxillofacial trauma and reconstruction
management of benign and malignant tumors of the jaw and face
surgical treatment of obstructive sleep apnea and related sleep disorders
View Froedtert Hospital's Oral and Maxillofacial Surgery site for more information
Comprehensive Otolaryngology
Our Board Certified General Otolaryngologists provide a wide range of otolaryngic diagnostic, procedural, and surgical services to both adults and children.

View Froedtert Hospital's Ear, Nose, Throat (Otolaryngology) site for more information

Assistive Listening Device Center
Center for Communication and Swallowing Disorders
Head and Neck Surgical Oncology and Reconstruction
The subspecialty of Head and Neck Oncology located at the Medical College of Wisconsin has surgeons that specialize in tumors of the Head and Neck. These tumors are not common, but the treatment can cause a lifetime of symptoms and anxiety. The guiding principle of the Head and Neck Oncology Program is to provide the greatest chance of treatment success with the least impact of the patient and family.
View Froedtert Hospital's Head and Neck Cancer Treatment website for more information.
Physician Listing by Specialty
Adult and Pediatric General Otolaryngology
Satish Kodali, MD - (414) 805-1520
Christopher Long, MD - (414) 805-3350
B. Tucker Woodson, MD - (414) 805-7667
Facial Plastic and Reconstructive Surgery
Sachin S. Pawar, MD - (414) 805-5782
John S. Rhee, MD, MPH - (414) 805-5527
Head and Neck Surgical Oncology and Reconstruction
Bruce H. Campbell, MD - (414) 805-5583
Becky L. Massey, MD - (414) 805-5782
Michael E. Stadler, MD - (414) 805-8548
Joseph Zenga, MD - (414) 805-5802
Laryngology and the Professional Voice
Joel H. Blumin, MD - (414) 805-5689
Jonathan M. Bock, MD - (414) 805-8308
Neurotology
David R. Friedland, MD - (414) 805-5625
Michael S. Harris, MD - (414) 805-3927
Steven A. Harvey, MD - (414) 805-5622
Pediatric Otolaryngology
David J. Beste, MD - (414) 266-5717
Robert H. Chun, MD - (414) 266-8383
Stephen F. Conley, MD - (414) 266-6463
Valerie A. Flanary, MD - (414) 266-6472
Charles Harkins, MD - (414) 266-8383
Timothy Martin, MD - (414) 266-5717
Michael E. McCormick, MD - (414) 266-6454
Thomas Robey, MD - (414) 266-5717
Sophie Shay, MD - (414) 266-2463
Cecille G. Sulman, MD - (414) 266 - 6467
Rhinology and Skull Base Surgery
Todd Loehrl, MD - (414) 805-5585
David M. Poetker, MD - (414) 805-5581
Jessica Southwood, MD - (414) 805-5752
Contact Information
Department of Otolaryngology & Communication Sciences
Administrative Main Office: Hub for Collaborative Medicine, 2nd floor
8701 Watertown Plank Rd.
Milwaukee, WI 53226