Medical College of Wisconsin Otolaryngology Residency Program
In person interview dates for the 2024 Match have been set for December 8 and 9, 2023.
Positions Available Per Year: 4, 3, 4, 3, 4 (3 positions will be offered in the 2024 Match)
Years of Training: 5
Locations: Froedtert Hospital, Children's Wisconsin, Clement J. Zablocki VA Medical Center, and Froedtert Hospital Menomonee Falls
Program Director: Thomas Robey, MD
Residency Coordinator: Diann Fiscus
dfiscus@mcw.edu
(414) 955-0827 | (414) 955-0074 (fax)
Follow us on Instagram @mcwoto
View Interview Page
ENT Residency at MCW - Video Presentation
Hear from our residents about what it's like to be an otolaryngology resident at MCW. 
Message from the Program Director
We welcome your interest in the Otolaryngology Residency Program at the Medical College of Wisconsin (MCW) in Milwaukee. Otolaryngology is a competitive and vital specialty and our department has a rich history of dedicated fellowship-trained leaders in all subspecialty areas. Because of the depth of our faculty, and the state-of-the-art institutions we work in, we are able to offer residents a dynamic clinical, surgical, and research experience. At MCW, it is our aim to develop residents into well-rounded clinicians who will be future leaders in otolaryngology and who are committed to promoting a healthy work-life balance and life-long learning. We are proud of our diverse resident family – you will not find a better group to join! Please don't hesitate to contact us with any questions regarding our program.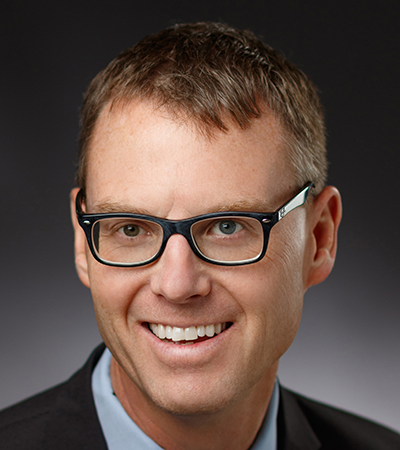 Thomas C. Robey, MD
Professor of Pediatric Otolaryngology & Residency Program Director
Medical College of Wisconsin
Resident Spotlight: Marc Drake, PGY4
Marc is a current PGY-4 in our program. He is originally from Chicago and is an MCW medical school graduate. One of Marc's favorite aspects of our residency program is the surgical breadth of cases offered as well as the phenomenal teaching from faculty and staff.
During his free time, he enjoys spending time with his wife, Kelsey, and dog, Biscotti, as well as cycling, playing soccer, and taking in the local restaurant scene.
Resident wellness matters to us.
Established in 2018, the resident wellness committee plans quarterly outings funded by the department for residents and their significant others to unwind and explore our wonderful city.
Reasons to live in Milwaukee
Milwaukee is a one-of-a-kind city with a vibrant and diverse culture, this charming, yet metropolitan must-see is just 90 minutes north of Chicago and nestled on the coast of Lake Michigan. Whether you're catching a show at Summerfest, the world's largest music festival, immersing yourself in the old world charm of the Historic Third Ward or taking in the sights and sounds of one of the many cafés, beer gardens or restaurants that line the city's riverbank and shoreline, Milwaukee never disappoints. Find out why MCW residents and fellows take pride in calling Milwaukee home.
About the Program
Training Overview
Training Overview
The Department of Otolaryngology and Communication Sciences at the Medical College of Wisconsin (MCW) provides residents with a superior, quality education in an academic setting.

The Department features a very sizeable and diverse group of specialty trained otolaryngologists, representing all facets of the specialty. Faculty are nationally and internationally recognized, and are amongst the leaders in the field of otolaryngology as well as their respective sub-specialties.

In addition, the Department has a robust Division of Research, receiving almost $4,000,000 of external funding annually.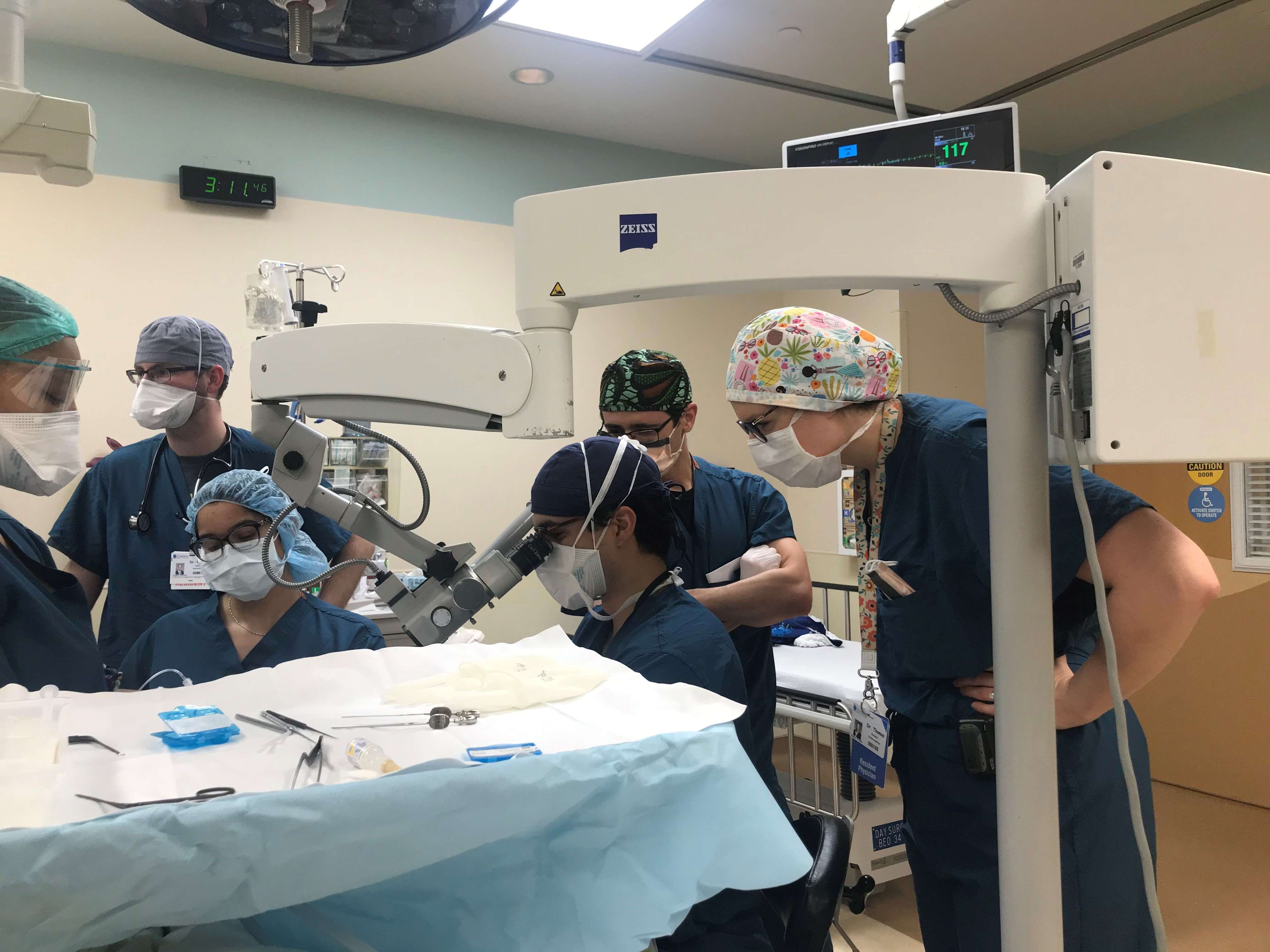 Mission Statement
Mission Statement
The mission of the Department of Otolaryngology and Communication Sciences Residency Program is to produce superbly trained otolaryngologist-head and neck surgeons who provide exceptional patient care and are future leaders, researchers, and educators in otolaryngology. This mission aligns with that of the Medical College of Wisconsin to promote excellence in patient care, innovation, research, and education in an academic environment. The residency program strives to define the future of otolaryngology-head and neck surgery through core values of compassion, professionalism, integrity, and excellence.
Program AIMS
Program AIMS
The Otolaryngology Residency Program at MCW aims to:

• Develop residents into well-rounded clinicians who practice evidence-based medicine and exhibit high-quality surgical skills in all areas of otolaryngology.
• Prepare future leaders, researchers, and educators in otolaryngology.
• Provide and support a training experience that will allow graduates to choose their own specialty career path.
• Establish an environment committed to promoting a healthy work-life balance and life-long learning.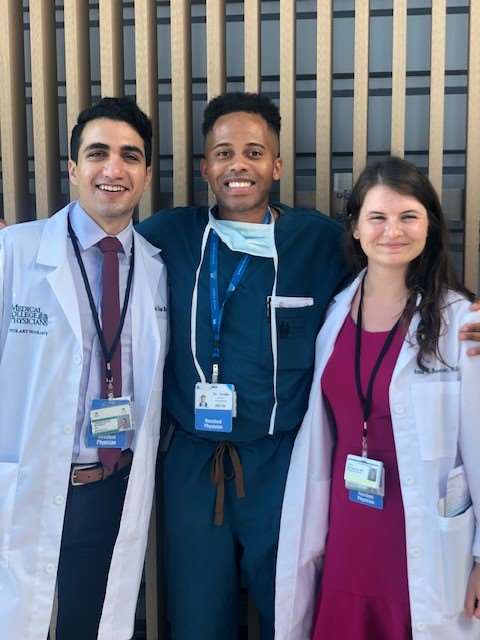 Resident Experience
Resident Experience
Otolaryngology residents train at four different hospitals, each offering a unique perspective on patient care.

The main teaching institution, Froedtert Hospital, is a 585-bed tertiary care facility serving all Southeastern Wisconsin. Located on the same campus, Children's Wisconsin is the oldest and largest children's hospital in the state and is one of the busiest children's hospitals in the country. The Clement J. Zablocki VA Medical Center, located a few miles from the main campus, offers trainees the unique opportunity to care for our nation's veterans. Finally, located 15 miles from the main campus, Froedtert Menomonee Falls Hospital provides residents the experience of working in a community-based hospital.

With the abundant opportunities available, otolaryngology residents receive a well-rounded education with excellent clinical and operative experience allowing graduates to choose their own specialty career paths.

Learn more about our residency program including rotation schedule details, duty hours, conferences, call specifics and more. 
General Program Outline
Five Year Training Program
PGY-1 Resident
The PGY-1 year is managed by the Department of Otolaryngology and Communication Sciences as mandated by the ACGME. Rotations include Trauma Surgery, Plastic Surgery, SICU, Pediatric Surgery, Anesthesia and General Surgery in addition to six months on the otolaryngology service. All rotations are completed in Medical College of Wisconsin affiliated hospitals.
The PGY-1 year is designed to allow the resident to accumulate background information leading to more specialized training. Trainees emerge from this year with excellent patient care skills.
PGY-2 Resident
The PGY-2 year consists of 12 months of otolaryngology with rotations at Froedtert Hospital, Children's Wisconsin, and VA Medical Center. The PGY-2 resident is exposed to a variety of clinical dilemmas and diseases and is guided by faculty and more senior level residents.
The resident perfects examination techniques in this year and learns to evaluate patients in the outpatient and inpatient settings.
The PGY-2 resident begins to display learning through participation in conferences and case presentations. Examples of early surgical experience include: myringotomy, tonsillectomy, adenoidectomy, tracheotomy, endoscopy, and skin and oral cavity excisions. The PGY-2 resident assists in more complex procedures. Direct supervision is required for all surgical procedures at all of the institutions.
PGY-3 Resident
The PGY-3 year includes 3 months of dedicated research along with 2 months of research and clinic duty. A research proposal must be developed and presented, under the mentorship of a faculty member, before beginning the PGY-3 year.

One month of electives (divided weekly with the VA clinic) are dedicated specifically for resident exposure to allergy, audiology, head and neck radiology, radiation oncology, speech pathology, and surgical pathology.

Five months of the PGY-3 year are spent on rotations at Froedtert Hospital and the VA, rotating specifically in laryngology, facial plastic surgery, otology, and general otolaryngology. And, one month is spent at Children's Wisconsin.

The PGY-3 resident will continue to learn to diagnose a broad spectrum of adult and pediatric patients presenting to the clinic, emergency room, and as inpatient consultations.
PGY-4 Resident

The PGY-4 year consists of rotations at Froedtert Hospital (8 months) and Children's Wisconsin (4 months). While at Froedtert, the resident will spend dedicated time in rhinology, otology, head and neck, laryngology, and facial plastic surgery. While at Children's, the resident first tests his/her administrative skills, serving as Chief Resident.
The PGY-4 resident is expected to be able to discuss all but the most complex patients. Surgical experience includes a variety of more complex procedures, including major head and neck, sinus, and pediatric, although the resident continues to assist on the most complex cases.
PGY-5 Resident
The PGY-5 year consists of four months at the VA Medical Center and eight months at Froedtert Hospital; the PGY-5 serves as Chief Resident at both institutions.
The PGY-5 resident routinely performs complex head and neck, otology, sinus, general, and reconstructive procedures under faculty supervision.
They may also be involved in multi-disciplinary surgical procedures with plastic surgery, oculoplastic surgery, oral and maxillofacial surgery, and neurosurgery.
The PGY-5 resident is expected to be capable of discussing the most complicated patients, confidently handling emergencies, recognizing and handling complications, seeking help at appropriate decision points, and expertly teaching more junior level trainees and medical students.
In addition, increased administrative and teaching duties further prepare each PGY-5 resident to become an independent otolaryngologist-head and neck surgeon.
Clinical Experience and Education
The Department's policy concerning clinical experience and education is consistent with the policy set by the Medical College of Wisconsin Affiliated Hospitals, Inc. (MCWAH), under guidelines established by the Accreditation Council for Graduate Medical Education (ACGME) and the Otolaryngology Residency Review Committee (RRC).
The otolaryngology program schedules resident assignments to in compliance with all applicable ACGME requirements and faculty members know, honor, and assist in implementing limitations. Residents must observe this policy, accurately report duty hours, and participate in monitoring procedures. All involved are expected to identify and report potential violations and collaborate to devise appropriate corrective action.
Otolaryngology residents are not permitted to practice medicine and receive financial compensation (moonlight) outside of the residency training program.
Call
Call responsibilities vary depending on PGY level. Primary call is covered by the PGY-2-4 residents. Second call is covered by the PGY-5 residents at Froedtert Hospital and the VA Hospital. Second call is covered by staff at the Children's Wisconsin. There is currently no resident call coverage at Froedtert Menomonee Falls Hospital.

PGY-1: During the six otolaryngology months, residents take daytime call for 1-2 weekends a month (7am to 7-m) and are backed up by a more senior resident. No overnight call.
PGY-2: 12 months of home call covering Froedtert, Children's, and the VA, averaging 4 calls/month and 1-2 weekends per month.
PGY-3: 12 months of home call covering Froedtert, Children's, and the VA, averaging 4 calls/month and 1-2 weekends per month.
PGY-4: 12 months of home call covering Froedtert, Children's, and the VA, with 3-4 calls/month and 1-2 weekends per month.
PGY-5: 12 months of "second call" for residents covering Froedtert and the VA. Shared between all PGY-5 residents.
Weekends call consists of Friday/Sunday or Saturday.
If you are not on call for the weekend, then you don't round. Typically, each resident gets 2 (sometimes 3) weekends off a month.
A holiday schedule is set at the beginning of the year including the July 4th, Labor Day, Thanksgiving, Christmas, New Year's and Memorial Day.
Research
A structured research curriculum and devoted standing oversight committee guide resident clinical and basic science research. Formal presentations are scheduled throughout the year promoting a step-wise process for the PGY-1 and PGY-2 residents through the development of a full research proposal. The Department is committed to a protected and fully funded research block during the PGY-3 year. Research opportunities allow residents to travel, present, and associate with influential leaders in otolaryngology.
Educational Conferences and Experience
Our otolaryngology residency program is designed to meet the educational needs of residents and provide a foundation for lifelong learning while fulfilling knowledge and competency requirements.

Protected time each Tuesday afternoon allows residents to assemble as a team for presentation and review of core otolaryngology topics. Each subspecialty is offered monthly, including facial plastic and reconstructive surgery, head and neck oncology, laryngology, otology, pediatric otolaryngology, and rhinology. Otolaryngology Grand Rounds and a Morbidity/Mortality - Quality/Improvement conference is also held every month during this block time. Temporal bone drilling, along with presentations in business education, comprehensive otolaryngology, humanities, patient safety, research, surgical sleep, journal club, and mock orals round out the educational curriculum. Focus is placed on interactive, flipped classroom, and problem-based learning styles.

A multidisciplinary tumor board and facial trauma conference supplement the curriculum outside of the dedicated education block. Also, an e-learning curriculum is available to augment learning and increase independent self-study skills, preparing the resident for lifelong learning, self-discipline, and time management.

Lastly, otolaryngology residents participate in hands-on educational opportunities throughout the year such as simulation infant bronchoscopy, foreign body removal, tracheostomy, and ear tube placement, along with a soft tissue skills lab and a rhinoplasty and sinus dissection course. Our residents likewise have access to funding for educational opportunity beyond Department means.


Application Process
The otolaryngology residency at the Medical College of Wisconsin is 5 years in length, and 3 candidates are matched each year. The application and match processes are administered by the Association of American Medical College's Electronic Residency Application Service (ERAS) and the National Resident Matching Program (NRMP).

All applicants must apply through ERAS and completed applications must include:

ERAS Application
At least 3 letters of recommendation
Dean's Letter
Personal statement
Medical School Transcript
USMLE/COMLEX Scores

International medical graduates must follow all ECFMG guidelines and apply through ERAS, in addition to supplying all documents listed above.
Approximately 50 candidates are interviewed each year. An excellent way to learn about our program, and for us to get to know you, is to schedule an elective rotation with us. To find out more about away rotations at the Medical College of Wisconsin, visit the Medical College of Wisconsin Office of the Registrar or call (414) 955-8733.


Residency Contact:
Diann Fiscus
(414) 955-0827
dfiscus@mcw.edu

Alyssa Schwab
(414) 955-0833
alschwab@mcw.edu

Mailing Address:
Department of Otolaryngology
8701 Watertown Plank Rd.
Milwaukee, WI 53226
Benefits, Conditions & Terms of Employment
Residency Photos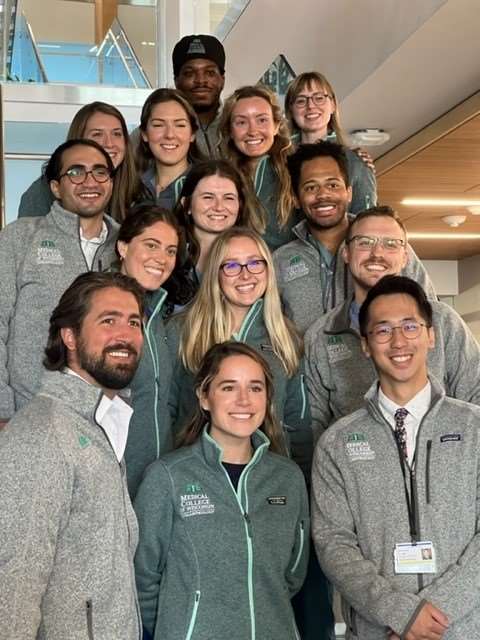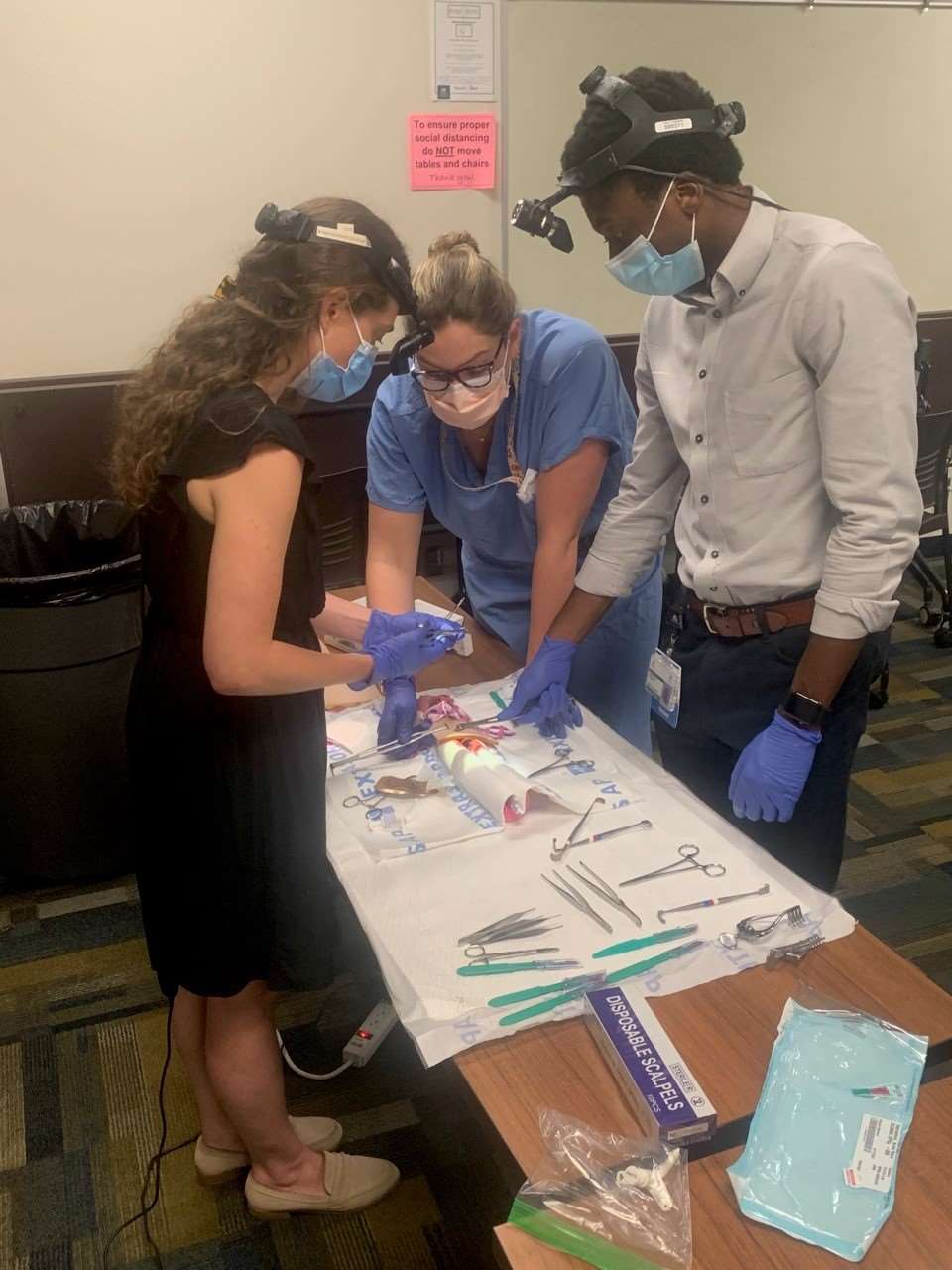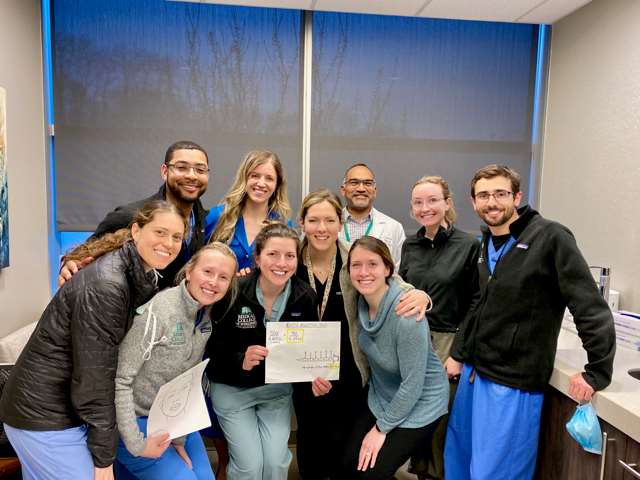 Past Residents
Class of 2023
Kenneth Akakpo, MD - head and neck surgical oncology and reconstructive surgery fellowship, Johns Hopkins Medicine, Baltimore, MD
Kaleigh Stabenau, MD - Arizona Program for Exploration (APEX) Aerospace Medicine and Surgery, Banner University Medical Center/University of Arizona College of Medicine, Phoenix, AZ
Adam Thompson-Harvey, MD - Neurotology fellowship, University of Virginia, Charlottesville, VA
Class of 2022
Axel Shum, MD – pediatric otolaryngology fellowship, Medical College of WI, sleep medicine fellowship, Medical College of WI, Milwaukee, WI
Lauren North, MD -neuro-rhinology and advanced sinus surgery fellowship, University of Pittsburgh, Pittsburgh, PA - academic practice, Medical College of WI, Milwaukee, WI
Ryan Puccia, MD – facial plastic and reconstructive surgery fellowship – Medical University of South Carolina, Charleston, SC - academic practice, Medical College of WI, Milwaukee, WI
Class of 2021
David Campbell, MD - head and neck oncology - microvascular reconstructive surgery fellowship, Mount Sinai, New York, NY, academic practice, Indiana University, Indianapolis, IN
Mana Espahbodi, MD - pediatric otolaryngology fellowship, Johns Hopkins, Baltimore, MD, neurotology fellowship, University of Utah, Salt Lake City, Utah - academic practice, University of Utah, Salt Lake City, UT
Hillary Newsome, MD - facial plastic and reconstructive surgery fellowship, Washington University, St. Louis, MO - academic practice, University of Connecticut, Mansfield, CT

Class of 2020
Rachel Fee, MD - facial plastic and reconstructive surgery fellowship, Medical College of Wisconsin, Milwaukee, WI - private practice, Jacksonville, FL
Miranda Horton, MD - private practice, Atlanta, GA
Matthew Partain, MD - pediatric otolaryngology fellowship, Harvard Medical School/Massachusetts Eye and Ear, Boston, MA - academic practice, Indiana University, Indianapolis, IN
Class of 2019
Karl Doerfer, MD - pediatric otolaryngology fellowship, Medical College of Wisconsin/Children's Wisconsin, Milwaukee, WI; neurotology/skull base surgery fellowship, Michigan Ear Institute, Farmington Hills, MI - academic practice, Medical College of WI, Milwaukee, WI
Ryan Little, MD - rhinology fellowship - Medical University of South Carolina - Charleston, SC - academic medicine, Dartmouth Medicine, Hanover, NH
Derek Vanhille, MD - private practice - Salem, UT
Class of 2018
Kevin Casey, MD - private practice, Hinsdale, IL
David Linn, MD - private practice, Pewaukee, WI
Kendra Luebke, MD - private practice, Omaha, NE
Class of 2017
Jad Jabbour, MD - pediatric otolaryngology fellowship, Boston Children's Hospital/Harvard Medical School, Boston, MA - private practice, Charlotte, NC
Jessica Southwood, MD - rhinology fellowship, California Sinus Centers, Atherton, CA - private practice, Mobile, AL
Justin Yan, MD - private practice, Arvada, CO
Contact Us 
Otolaryngology and Communication Sciences