Vitreoretinal Fellowship
A two year fellowship is offered in diseases of the retina and vitreous by the Vitreoretinal Section of the Department of Ophthalmology at the Medical College of Wisconsin, with one fellow applicant being accepted each year. The clinical fellowship provides an intensive and broadly based clinical experience with the goal of training the fellow to pursue a career in vitreoretinal disease in an academic or clinical practice environment.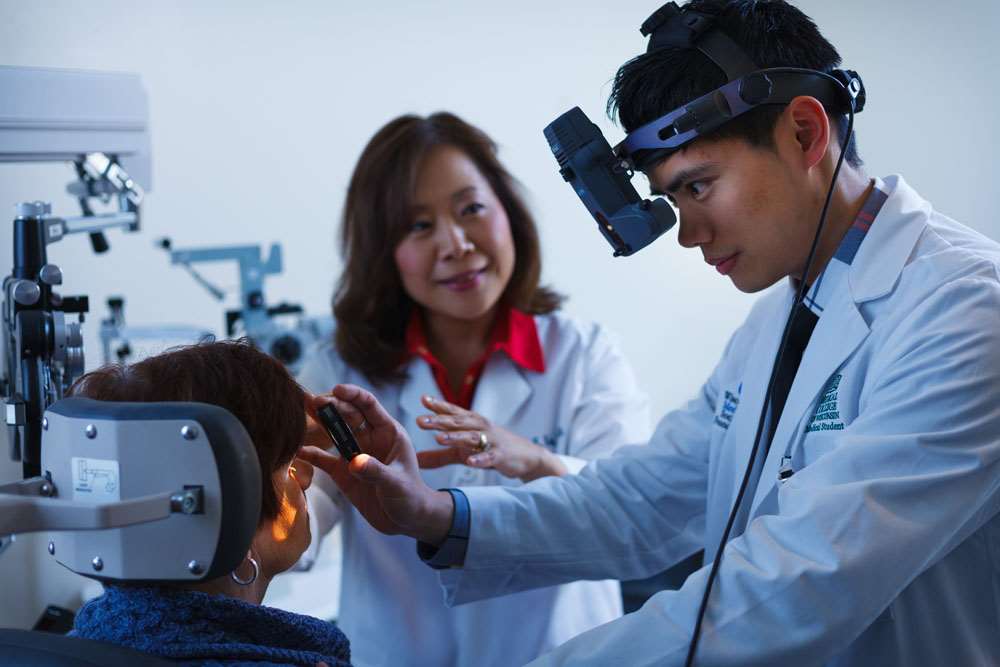 Vitreoretinal Fellowship
Program Description
The Vitreoretinal Surgical Fellowship at the Medical College of Wisconsin is designed as a two-year training program that focuses on the diagnosis and management of both medical and surgical vitreoretinal disease.
Fellows are trained under the tutelage of Drs. David Weinberg, Thomas Connor, Judy Kim, William Wirostko, Clinton Warren, and Baseer Ahmad. The clinical experience is structured to provide a varied exposure to both adult and pediatric vitreoretinal disease, ocular oncology, uveitis, and inherited retinal disease. Fellows assist in the attending clinics and are trained in the utilization of fluorescein angiography, indocyanine green angiography, ultrasonography, optical coherence tomography, electrophysiology, and intravitreal injections.
The surgical experience is robust and distributed evenly over the two-year training period. Under direct supervision, fellows are trained in the surgical management of both routine and complex surgical cases. They become well-versed in the use of laser photocoagulation, photodynamic therapy, pneumatic retinopexy, plaque brachytherapy, scleral buckling procedures, secondary intraocular lens placement, and a variety of vitrectomy techniques. In addition to the surgeries performed at the Eye Institute, Froedtert Hospital, and Children's Wisconsin, the second-year fellow also maintains an appointment at the Clement J. Zablocki VA for weekly surgical cases and resident clinic supervision.
The retina faculty also participate in nationally funded and non-funded studies and there are numerous opportunities for fellows to become involved in both clinical and basic science research. Past projects have included clinical trials, Advanced Ocular Imaging, genetics, new surgical techniques, instrument design and laboratory/clinical correlations. Fellows can expect regular didactic sessions and weekly imaging conferences.
Application Process
Appointments of eligible applicants are coordinated through the Ophthalmology Fellowship match program. Applicants must register for the Ophthalmology Fellowship Match through the Ophthalmology Fellowship Matching Program, P.O. Box 7584, San Francisco, CA 94120-7584. You can contact them by phone at (415) 561-8635 or visit the
sfmatch website
.
Stipends 2019-2020
PGY V - $67,400
PGY VI - $69,570

The stipend is deposited directly in the individual's account once a month, on the last day of the month. MCW offers direct deposit at most banks, savings and loans, and credit unions in the greater Milwaukee area. The funds are available on payday. If the payday falls on a holiday or weekend, the funds are available the day before the holiday or weekend.

Contact Vitreoretinal Fellowship
Program Director
Thomas B. Connor, Jr., MD