Clinical and Translational Research Studies at the Eye Institute
Our mission is to improve, restore, and preserve sight. Research is an integral part of this mission. In fact, since its opening in 1976, the Eye Institute at Froedtert and the Medical College of Wisconsin has been committed to advancing our ability to provide excellent clinical and surgical care through investing in research. From developing novel surgical techniques, to participating in national clinical trials to test new drugs, to advancing state-of-the art imaging tools to study retinal disease, we remain at the forefront of vision research.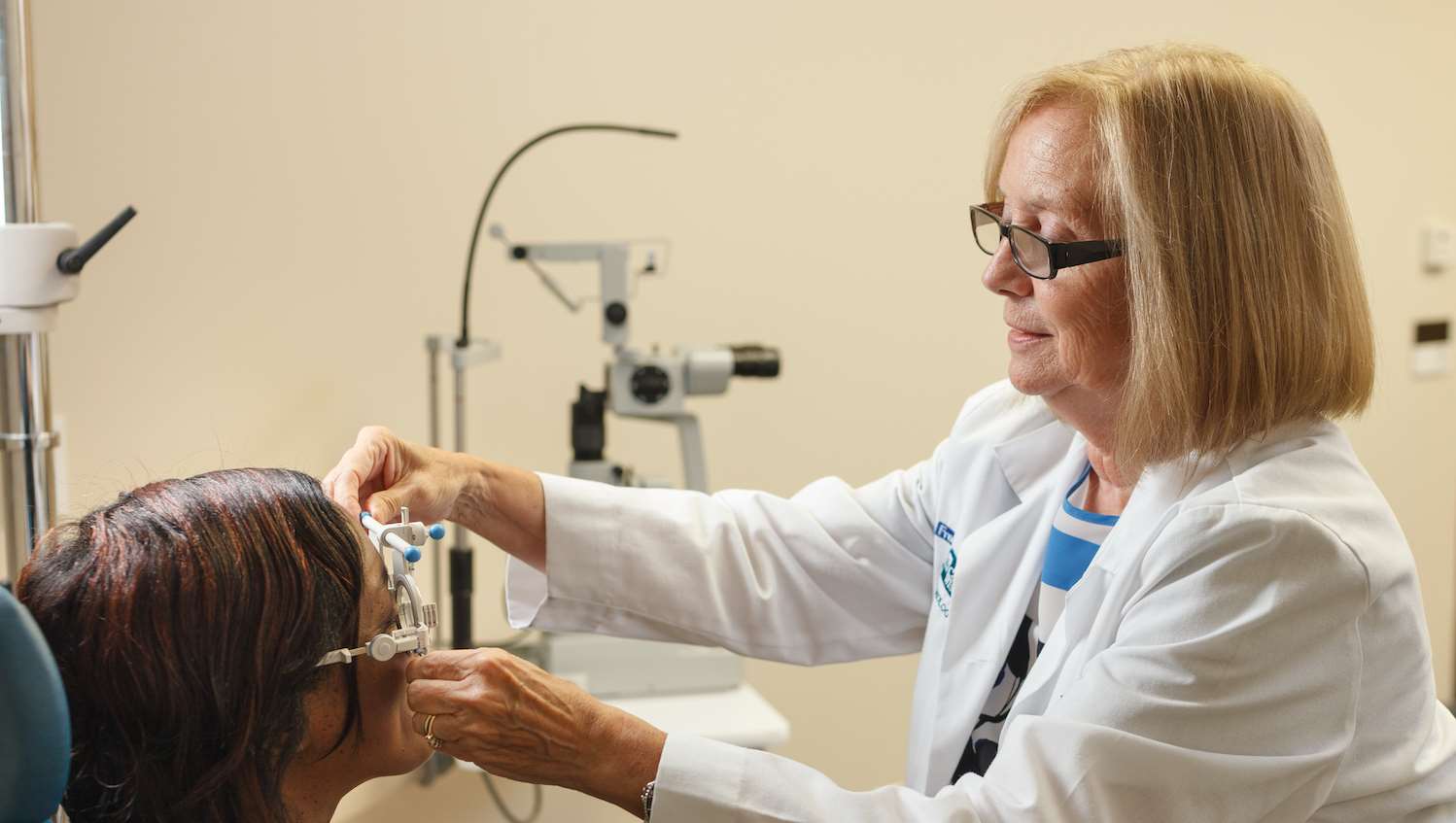 Currently Enrolling Studies
We are proud of our research history, and today we continue to be actively involved in a number of exciting research studies. Of course, our research would not be possible without the participation of research volunteers. Below you will find details on all of our current research studies. If you think you qualify and would like more information or are interested in participating, please click the "Learn More" button next to that study.
Ongoing Research Studies | Not Currently Enrolling
Ongoing Research Studies | Not Currently Enrolling
Study
Age
Gender
IRB Approval
AREDS2 10-Year Follow-On Study
Learn More
18+
Prime Review Board 8/13/2018

Alcon HAWK Study for Wet AMD

Learn More
50 +

PRO00024620




6/1/2015




Biomarkers Study for Eye Disease

Learn More
18+
PRO00024620
6/1/2015

eyeGENE®

Learn More
18+
CHW 08/228
10/3/2012

Alkeus TEASE Study for Stargardt Disease

Learn More

12-60

WIRB Pr. No. 20151467




10/18/2015




Score 2 Study for Retinal Vein Occlusion

Learn More
18+

PRO00022575




8/26/14
Closed Studies
Runge Card Study for Visual Acuity
TED01RV Study for Thyroid Eye Disease
Acucela SEATTLE Study for Advanced Dry AMD
Allergan-PALM Study for Diabetic Macular Edema
Imaging Study for Dry and Wet AMD
Questions?
Please call (414) 955-7862 to speak with Eye Institute Clinical Research staff.