Primary Care Sports Medicine Fellowship
Welcome to the Medical College of Wisconsin Sports Medicine fellowship! Our one-year fellowship trains physicians to become excellent clinicians and academic leaders in sports medicine. Our program maintains ACGME accreditation and will lead to eligibility for the Certification of Added Qualification (CAQ) exam in Sports Medicine.

Apply Now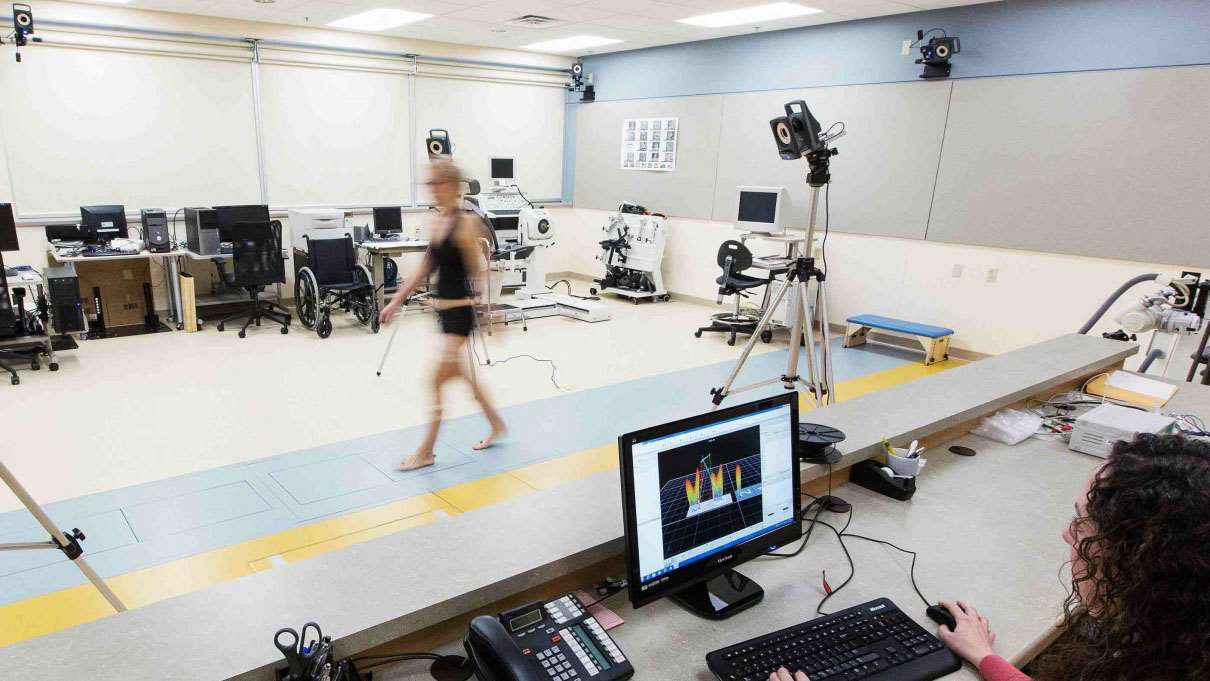 Primary Care Sports Medicine Faculty
Assistant Professor
Specialty: Physical Medicine and Rehab, Sports Medicine
Associate Professor
Specialties: Pediatric & Adolescent Sports Medicine
About our Fellowship
About the Program
About the Program
The Sports Medicine Fellowship is a one year fellowship in non-operative sports medicine. The fellowship is open to board eligible/board certified graduates of accredited residency programs in Emergency Medicine, Family Medicine, Internal Medicine, Pediatrics, and Physical Medicine & Rehabilitation.

Fellows will receive clinical education necessary to treat a wide variety of sport- and exercise-related injuries and medical conditions. A major strength of the program is that breadth and depth of experience the fellow will receive. The fellow will gain experience in all levels of athletics from recreational to professional, as well as adaptive athletics. The fellow will be exposed to patients of all ages through clinics at Children's Hospital of Wisconsin, Froedtert & Medical College of Wisconsin, and the V.A. The fellow will also have experience seeing athletes in the training room.

The fellowship curriculum includes both formal didactics and clinical or bedside teaching. Fellows will learn musculoskeletal ultrasound. Fellows will gain experience treating acute injuries through prolonged postconcussion syndrome in our multidisciplinary concussion program. Fellows will learn from board-certified sports orthopaedic surgeons, but also from other orthopaedic surgery subspecialists. Anatomy lab will be available to fellows.

The fellow will have ample opportunity for sports coverage ranging from mass events, youth athletic tournaments, high school, to college and professional athletic coverage. Beyond caring for sports teams, the fellow will have opportunities to engage in community education and medical education. Our faculty is very active with national organizations, which will provide the fellow with opportunities for peer-reviewed publications and presenting at regional and national meetings.

Fellows will have adequate time allowed to engage in academic activities and research, with the expectation of presenting an abstract or clinical case at a national meeting, as well as the Medical College of Wisconsin Sports Medicine Symposium.
This fellowship participates in the Primary Care Sports Medicine Match sponsored by the National Residency Match Program (NRMP).
Learn More
Eligibility
Eligibility
Completed an ACGME Accredited Fellowship in one of the following programs: PM&R, Family Medicine, Pediatrics, Emergency Medicine, Internal Medicine, or Med-Peds
Must be able to commit to one year (August 1 - July 31)
Benefits
Benefits
Stipend: $62,140 (2018-2019)
The Medical College of Wisconsin Affiliated Hospitals offers its housestaff a comprehensive benefits package.
Department benefits include three weeks paid vacation, in addition to time and funds for approved conference attendance
Learn More
How to Apply
How to Apply
Due to COVID-19, our fellow for 2020-2021 academic year is deferring his training until the 2021-2022 academic year. Thus, we will not be interviewing this fall 2020 season for a fellow in the 2021—2022 year. We will be accepting applications for the following academic year 2022-2023
Apply Now
More Information
If you have any questions regarding fellowships in Orthopaedic Surgery, please contact:
Amy Peters
Fellowship Coordinator
Department of Orthopaedic Surgery
8701 Watertown Plank Rd.
Milwaukee, WI 53226
(414) 955-3248
(414) 955-0061 (fax)