Radiation Oncology Clinical Research
The pursuit and discovery of basic, translational, clinical, medical physics, and radiobiological knowledge that advances the field and practice of radiation oncology is fundamental to all missions. Our departmental research efforts remain focused on clinical and translational physics research related to our original work in image guided and online adaptive radiation therapy. A new departmental focus is the use of radiogenomics, delta-radiomics, and molecular phenotyping to develop normal tissue and tumor response biomarkers linked where possible to imaging biomarkers of tumor and normal tissue response, respectively. Our long-standing interest and expertise in mitigation of normal tissue radiation injury will continue to be relevant and complimentary to this new focus. The recent launch of the of the Radiation Oncology Committee to Advance Knowledge and Education through Clinical Trials or "ROCKET" clinical trial framework provides a pathway to move radiation oncology discovery into multidisciplinary clinical practice.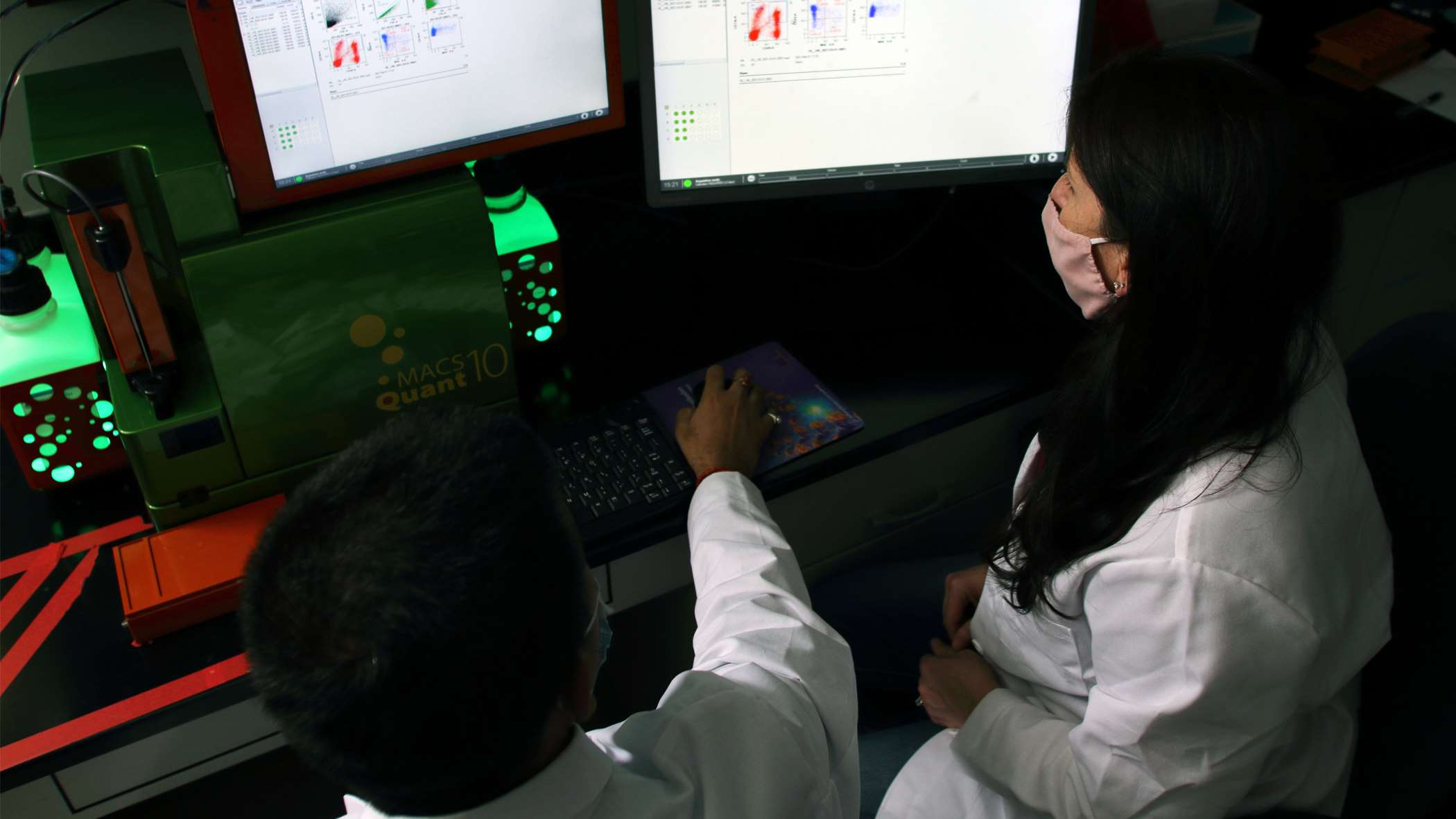 Clinical Research
The Radiation Oncology Committee to Advance Knowledge and Education Through Clinical Trials (ROCKET) Program, facilitates the design of prospective clinical trials and composed of several elements that include idea sharing, infrastructure assessment, concept development, opportunistic translational research and protocol development, statistical support, and regulatory and clinical trial management protocols.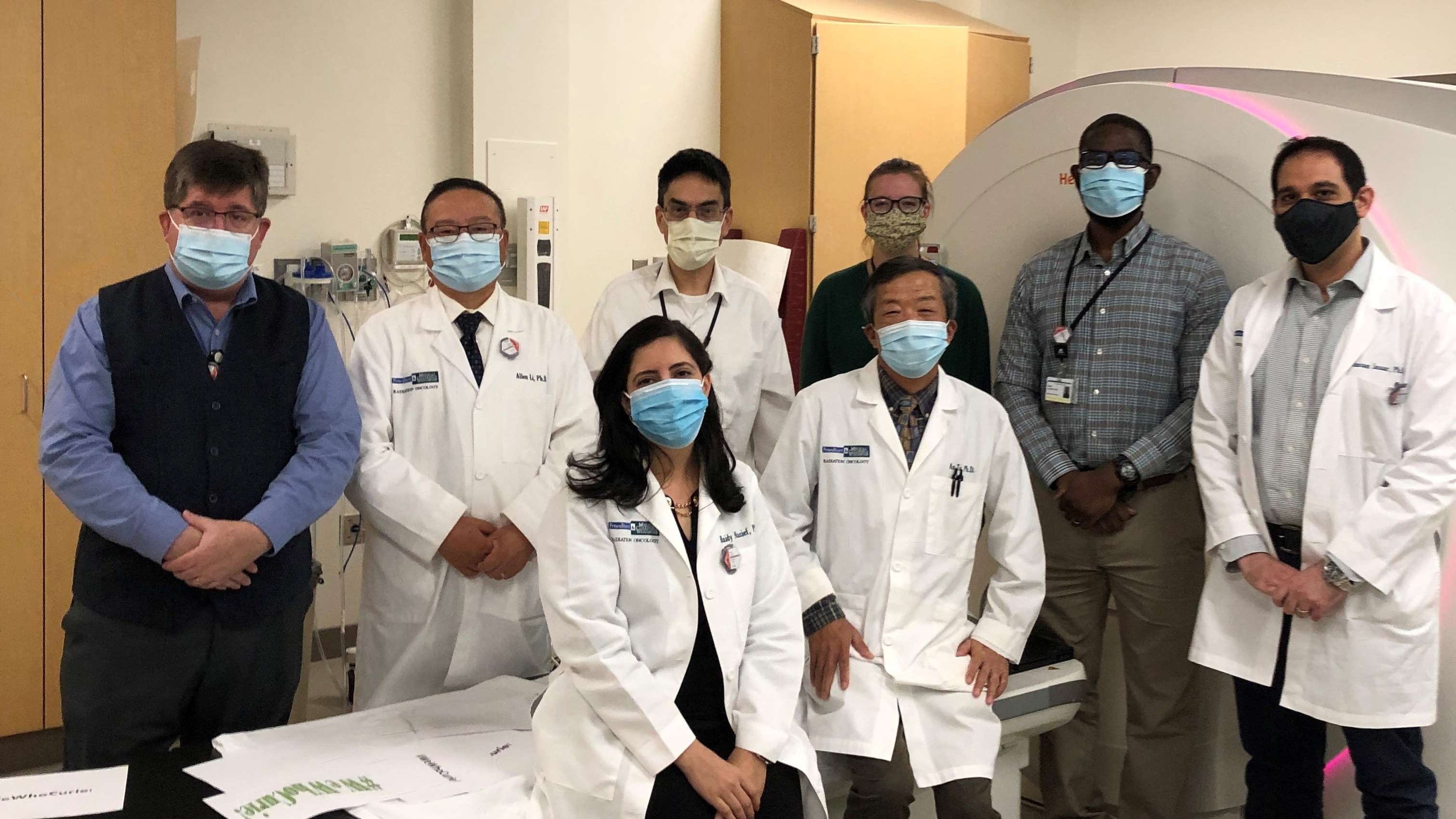 Physics Research
The medical physics research team consists of physics faculty, medical physics residents, postdoctoral fellows, and data specialists are conducting research to develop innovative methods and technologies to improve accuracy, effectiveness, and safety of radiation therapy planning and delivery. Major areas of research are adaptive radiation therapy (ART), quantitative imaging for ART, delta radiomics and outcome modeling for treatment planning.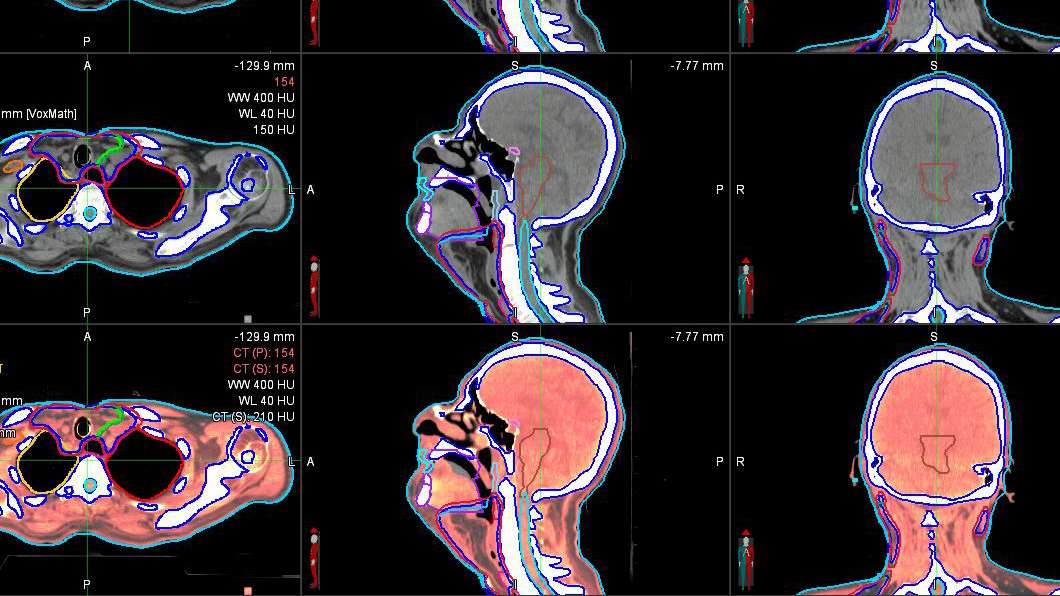 Radiobiology Research
The Himburg lab studies acute and long-term effects of radiation injury to multiple-organ systems with a focus on vascular injury. The long-term goal of our research is the development of therapeutics to mitigate radiation damage to radiosensitive organs including the bone marrow, heart, lung, and kidneys.