Health Disparities and the Response to COVID-19 in Wisconsin Conference
Held on October 6-8, 2020
This three-part series covered the current state of knowledge regarding health disparities and COVID-19 and activities in Wisconsin addressing disparities noted early in the pandemic.
Speakers from the Medical College of Wisconsin, the City of Milwaukee, and the Greater Milwaukee Foundation discussed response by the academic medical center, government, and community to COVID-19 and how we can work together to protect vulnerable populations as the pandemic continues.


Virtual Webinar Series
This series included three 90 minute sessions. Each session consists of three 20-minute presentations followed by a Q&A discussion.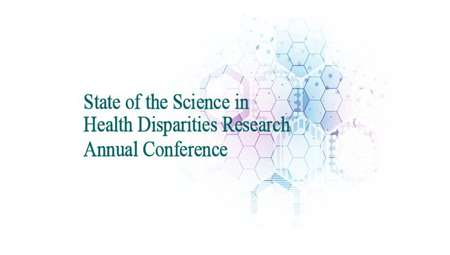 October 6, 2020 Session Video
Focus on the underlying biology and epidemiology of COVID-19 and how the pandemic is impacting existing health disparities.
Opening remarks by John R. Raymond, MD and Joseph E. Kerschner, MD.
Presenters:
Joyce L. Sanchez, MD, FACP
Kirsten Beyer, PhD, MPH, MS
Laura Cassidy, MS, PhD
Terri deRoon-Cassini, PhD, MS
October 7, 2020 Session Video
Focus on how projects funded by the Advancing Healthier Wisconsin Endowment to address health disparities noted early in the pandemic addressed gaps in screening, prevention, and care for vulnerable populations.
Opening remarks by Jesse Ehrenfeld, MD, MPH, FAMIA, FASA
Presenters:
Leonard E. Egede, MD, MS
Jeffrey A. Kelly, PhD
Andrew Petroll, MS, MD
October 8, 2020 Session Video
Series conclusion with a discussion on the local government and community response to the pandemic.
Closing remarks by Leonard E. Egede, MD, MS
Presenters:
Heather Paradis, MD, MPH
Ben Weston, MD, MPH
Ian Bautista, Senior Director of Civic Engagement, Greater Milwaukee Foundation
Contact Information
Danise Celichowski
Contact with questions or for additional information.