Vision
To become a leader in women's health efforts that improve health outcomes and reduce health disparities locally, nationally and globally.
Aims of the Program
To build women's health research laboratory funding, with initial focus on medication adherence, team-based care, and decision-making.
To advance women's health research enterprise-wide with focus on education of junior investigators internal (MCW, particularly GIM and CTSI-institution) collaborations.

Projects
Baseline Symptoms and Adherence to Oral Breast Cancer Therapy among Older Women
Major Goals: This study will provide new information about whether preexisting symptoms and/or other factors are important barriers to patients, information that is essential to developing new ways to support patients in taking their medication.

Status of Support: Active

Project Number: R21AG064875

Name of PD/PI: Neuner, J.M.

Source of Support: NIH Aging

Project/Proposal Start and End Date: 09/01/2020 – 05/31/2023

Bridging Community-based Continence Promotion and Primary Care (INTUIT)
Major Goals:
The major goal of this study is implementing a strategy that supplements streamlined practice facilitation with partnership building (engaging community resources, building coalitions, providing ongoing consultation, and creating an online learning community) will overcome known barriers to intervention implementation, resulting in broader reach and ultimately larger impact.
Status of Support:
Active
Project Number:
U18 HS028738
Name of PD/PI:
Brown, H / Neuner, J. / Flynn, K.
Source of Support:
AHRQ
Project/Proposal Start and End Date:
02/2022 – 01/2025
Building sustainable interventions to improve endocrine therapy adherence
Major Goals: The major goal of this project is to refine team-based symptom monitoring and medication management intervention to improve AET continuation.

Status of Support: Active

Project Number: MBG-20-142-01

Name of PD/PI: Neuner, J.M.

Source of Support: American Cancer Society

Project/Proposal Start and End Date: 03/2021 – 02/2023

Understanding and addressing health disparities in Wisconsin through statewide partnerships
Major Goals: The major goal of this project is to conduct statewide monitoring of health disparities, including the impact of COVID-19, and examine the impact of initiatives on improving health and reducing health disparities.

Status of Support: Active

Project Number: N/A

Name of PD/PI: Neuner, J.M / Smith, M.

Source of Support: Advancing a Healthier Wisconsin (AHW)

Project/Proposal Start and End Date: 07/2021 – 06/2024

Understanding the Role of Mammographic Quality in Wisconsin's Breast Cancer Disparities
Major Goals: The major goal of this project is to develop collaborative infrastructure, pilot test and ultimately develop a sustainable measurement strategy for measuring and improving mammographic quality.

Status of Support: Active

Project Number: N/A

Name of PD/PI: Neuner, J.M / Brunner / Thompson

Source of Support: Advancing a Healthier Wisconsin (AHW)

Project/Proposal Start and End Date: 04/2021 – 03/2026

Wisconsin Exploratory Center for Interdisciplinary Research in Benign Urology
Major Goals: Lower urinary tract symptoms may be better managed though improved collaboration between primary and specialty care; we will investigate innovative strategies to target effective treatments to appropriate patients.

Status of Support: Active

Project Number: P20DK127511

Name of PD/PI: Flynn, K.E.

Source of Support: NIH/NIDDK

Project/Proposal Start and End Date: 09/2020 – 06/2023

Grants & Partnerships
Academic Partnerships

U18 Grant - Intuit partnership with UW

WI-INTUIT

Mission Boost Grant

Building a Sustainable Intervention to Improve Endocrine Therapy Adherence Mission Boost Grant Speaker: "Team-based Symptom Monitoring and Medication Management Intervention to Improve Adjuvant Endocrine Therapy Adherence"

ACS Research

Translational and Interdisciplinary Research (TIGUR)

The Wisconsin Exploratory Center for Interdisciplinary Research in Benign Urology is an exploratory Center at the Medical College of Wisconsin (MCW) formed to conduct research and training focusing on improving urinary incontinence (UI) in women.

TIGUR
Older Women's Health Faculty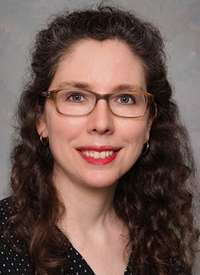 Professor, Medicine (General Internal Medicine)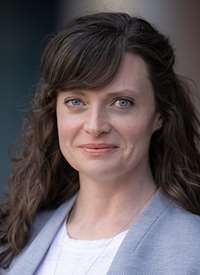 Older Women's Health Staff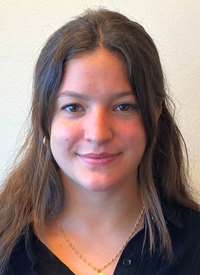 Vaia Makris
Research Program Assistant