Community Engagement Spotlight Series
This monthly virtual series will feature community partners and the important work they are doing for and with the community; highlight their goals, motivations, and accomplishments, and the ways they have partnered with people and programs at MCW; and a chance to hear stories of resilience and inspiration from those who work on the ground – often silently – to make a positive impact on the health and lives of people in our community.
Meet Al Castro | May 11 from 4-5 p.m.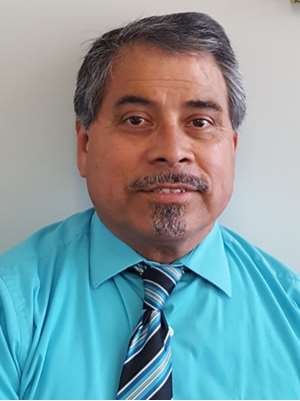 Al Castro is the Program Director of the Health Research Department at the United Community Center, Milwaukee. Mr. Castro serves as the primary UCC liaison with area research universities, developing and maintaining collaborations and partnerships for effective community-engaged research, and is responsible for grant application work, administering and managing research projects on behalf of UCC. He frequently assists MCW researchers in connecting to the community and leaders, planning, developing, and implementing community/academic participatory research projects.
Al often helps to mentor young MCW researchers in community-engaged work in the Latino community. UCC has been collaborating with various health researchers from MCW since 2008, engaging the Latino community to participate in these research efforts, and helping the researchers to connect to the community. Mr. Castro holds a BS degree in Social Work from Carroll University in Waukesha WI, and an MS degree in Business Management from Cardinal Stritch University, Milwaukee.
We invite you to join us Wednesday, May 11, from 4–5 p.m. when we welcome Al Castro!


Upcoming Sessions
Register for upcoming CE Spotlight Sessions!
May 11 @ 4-5p.m.

Meet Al Castro

Register
Connect with Us
There's more than one way to connect with us - join our email list for program news and event updates, or keep up with us on our socials!