Medical College of Wisconsin Family and Community Medicine Patient Care
At the Medical College of Wisconsin, we put the FAMILY in Academic Family Medicine. We are patient-centered and committed to helping you and your family manage all of your health needs, including preventive care and treatment for acute and chronic diseases.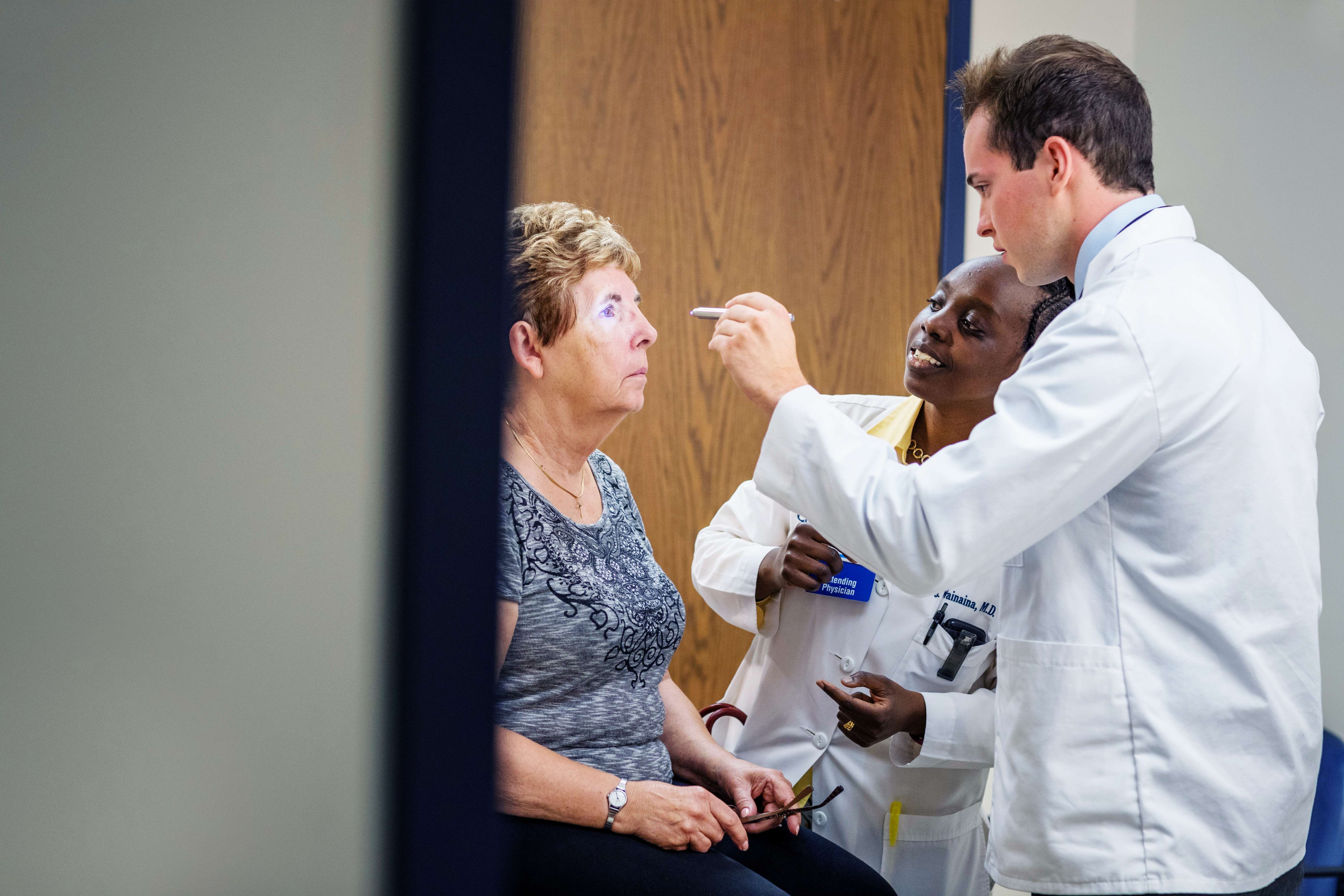 Our Philosophy
We pride ourselves on our ability to provide care for patients of all ages, continually across their lifetime. Through developing lasting patient care relationships, we partner with you and other medical specialists to guide your care in a way that meets your individual needs.
We are also committed to educating and training the next generation of Family Medicine Physicians and partner with local health systems to reach patients in the community and across the region.
We are ready and eager to help you achieve all your health and wellness goals now and in the future!
Keeping Patients Healthy and Safe at The Medical College of Wisconsin
We want you to know how The Medical College of Wisconsin continues to take precautions to help prevent the spread of COVID-19.
We follow all CDC and DHS safety precaution sand are continuing to monitor and mitigate COVID-19 spread in the region.
Masks are required in our health centers.
Please do not delay care for you or your family members. We are offering in-person primary care appointments at all of our Family Health Centers. We will try to minimize disruptions to scheduled appointments, but will notify you in the unlikely event this may occur. We also continue to offer virtual visits.
We are here for you during this pandemic and in the future to safely treat all of your primary care health needs.
Family Medicine Services
Primary Care
Acute & Chronic Disease Management for Children and Adults
Adolescent Medicine
Preventive Medicine
LGBTQ Care
General Pediatrics
Geriatric Medicine
Obstetrical Care (including high-risk)
Gynecologic Care (including high-risk)
Sports Medicine
Behavioral Health Services & Counseling
Comprehensive Musculoskeletal Care including Point-of-Care Ultrasound Services
Addiction Medicine/Medication Assisted Treatment for Opioid Use Disorder
Obesity Treatment
Refugee Health
Group Visits
Procedures
Colposcopy
IUD Insertion/Removal
Nexplanon
Endometrial Biopsy
Joint Injections/Aspirations
Skin Biopsy/Excisions
Laceration Repair
Colonoscopy
Point of Care Ultrasound
Osteopathic Manipulation (OMT)
Vasectomy
LEEP
Cryotherapy
Cerumen Removal